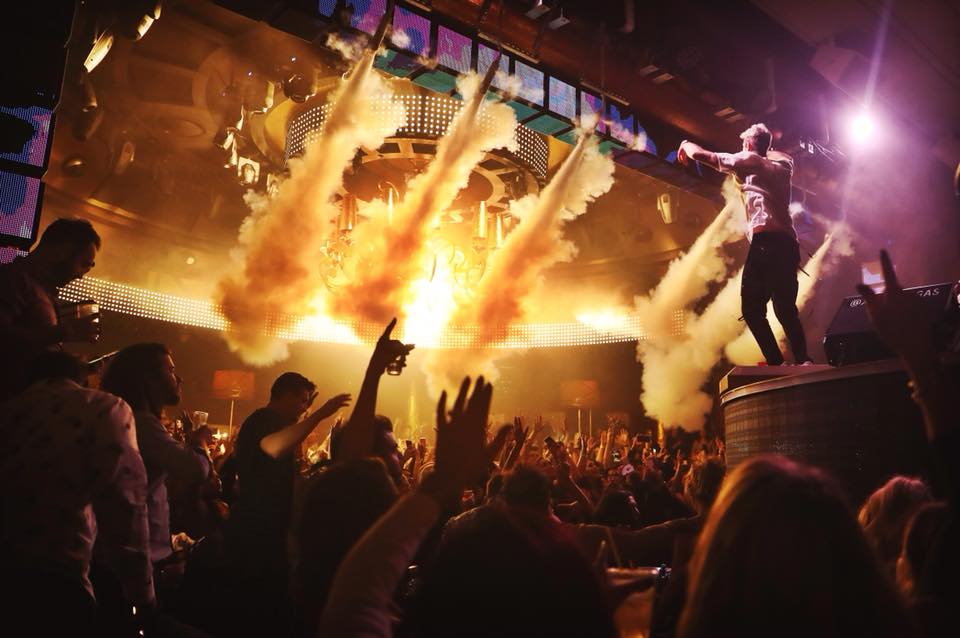 Top 10 Las Vegas Nightclubs:
A list of top 10 Las Vegas nightclubs. Now that's a tall order. With just about every hotel on The Strip having one and sometimes two nightclubs, it was no simple task to narrow down the top 10 Las Vegas nightclubs. But we are nothing, if not resourceful. We've visited all the clubs in Vegas, danced to the DJs, been to almost all Las Vegas Nightclubs events and drank the cocktails. (What a drag, right?) And finally, we came up with what we believe are the best nightclubs in Vegas.
Check out this video showcasing the best clubs in Vegas, and then continue reading to get a detailed description of each club.
---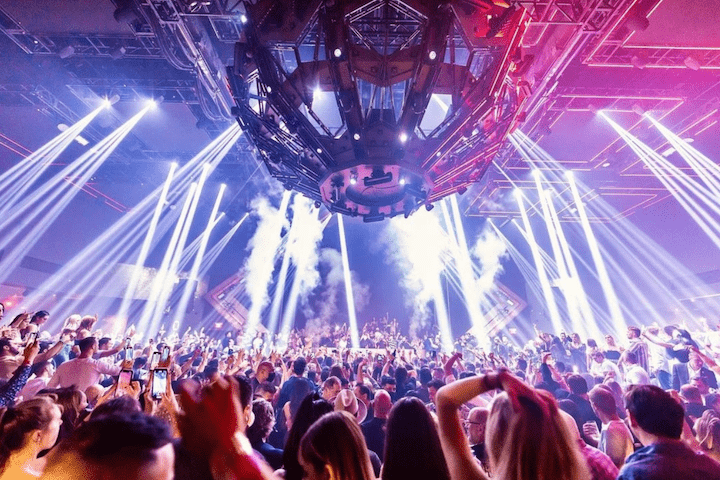 Zouk Nightclub is the newest and the most technologically advanced nightclub in Las Vegas. Partygoers can move through multiple experiences with Capital Bar and Empire, which will be able to operate as an addition to the main club or separate venues on specific nights and seasons. See performances by artists like Tiësto, G-Eazy, Disclosure & more!
To make reservations, contact Mike Glenn, a Zouk Las Vegas VIP Host.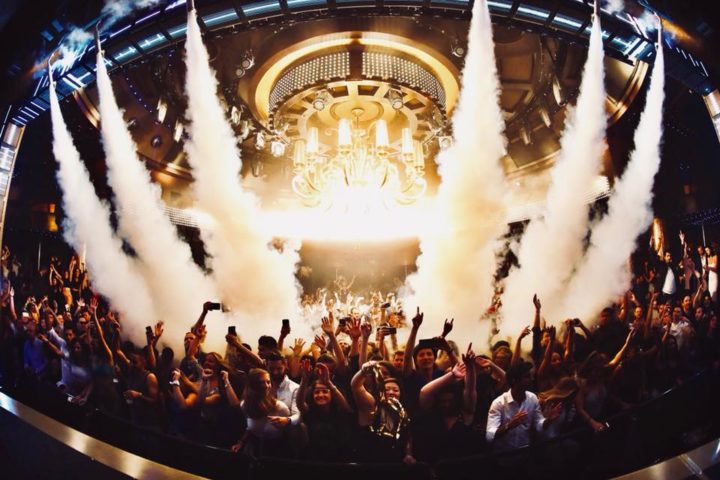 Located in the Wynn Las Vegas, XS is perhaps the most elegant nightclub on The Strip. The club has so many different areas, it's hard to describe them all except to say they all embody the glitz and glamour Las Vegas nightclubs are known for. Party inside or outside at the pool area while you dance to first-rate DJs like The Chainsmokers and David Guetta. Multiple bars serve perfectly crafted signature cocktails while VIP tables abound. Order bottle service to see exactly the level of excitement XS can bring to your Las Vegas nightclub event. On summer Sunday nights, XS switches gears and turns the outdoor area into a Nightswim pool party. Being one of the most popular clubs on The Strip has its downside. It's crazy packed in here so bring comfortable shoes and some patience.
For reservations at XS, Contact Anup Patel, a XS Nightclub VIP host.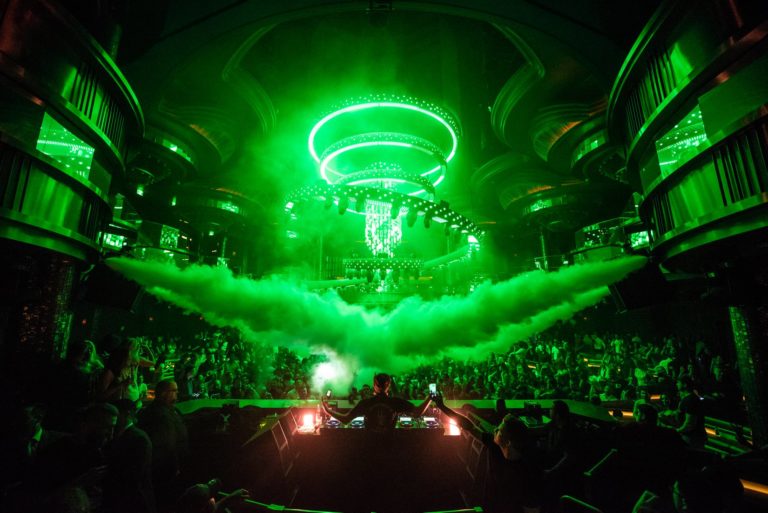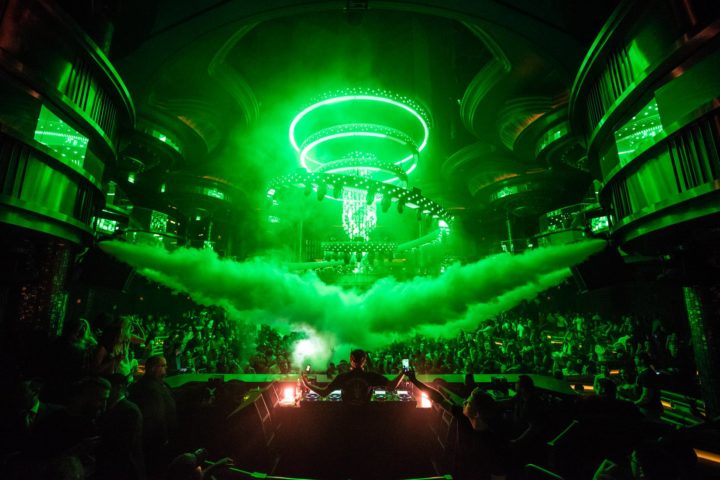 Omnia inside Caesars Palace screams luxury. It boasts everything a Las Vegas nightclub should be. It blends lavish elegance and ultra-modern design with the latest technologies and high-end production values for an experience that promises to be more than just memorable. Get out on the dance floor and gyrate with the masses of sweating bodies, find your way to the Heart of Omnia, the club's hip hop club within a club or take in some fresh air on the rooftop garden while you enjoy spectacular views of The Strip. Add to that, performances by prominent live DJs, bands, and musicians for a decadent experience unmatched in Sin City.
For reservations, contact Richard Candido, an official Omnia VIP host.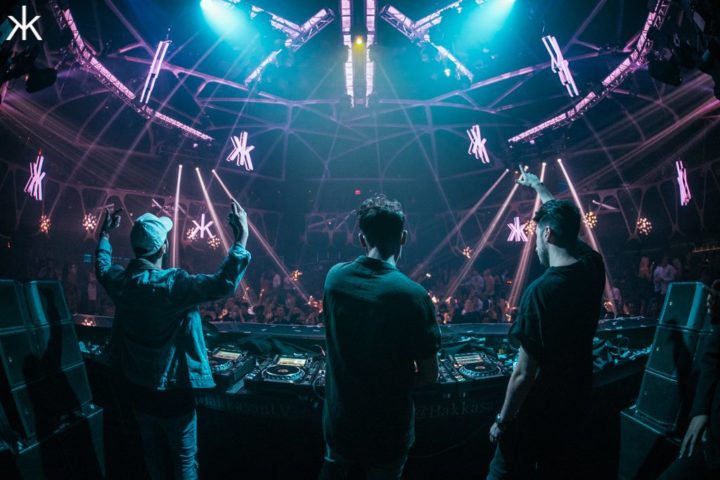 One of the newer additions to the Las Vegas nightclub scene, Hakkasan's multi-tiered space is housed in the MGM Grand. Above the Hakkasan restaurant which is an event in itself, Hakkasan Las Vegas boasts a luxurious lounge space, an outdoor garden bar, and a massive dance floor. Make sure you pop into the Ling Ling Lounge, an Eastern-inspired area on the third floor that plays only hip-hop and top 40, unlike the main dance area which is strictly EDM. Music luminaries including Tiesto, Calvin Harris, Steve Aoki and many more artists define this ultra-modern, EDM space. If you've got the bucks, this is the place to spend them. If you don't, it's well worth coming in for at least a shot. There are lots of other clubs on The Strip with different personalities but none as large or as memorable as Hakkasan.
For reservations, contact Kevin Agius, an official Hakkasan VIP host.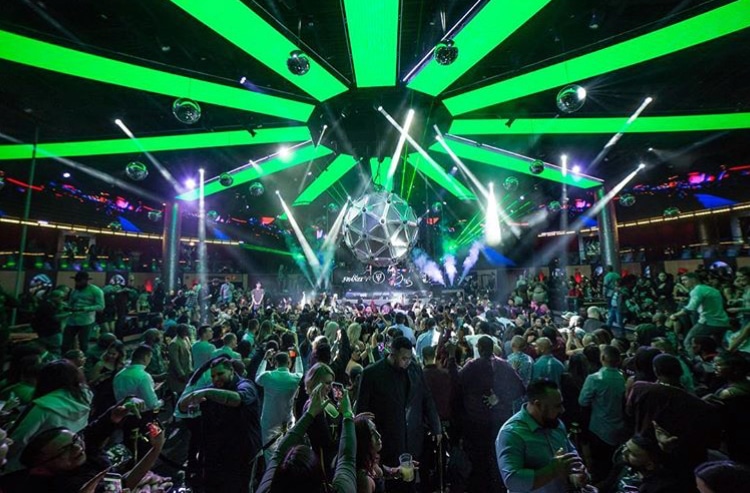 Located on the top few levels of the newly built boutique hotel, The Cromwell, Drai's does so many things right it's hard to count them all. Enter this beautiful hotel on the Las Vegas Strip and let an elevator wisk you up to one of the most sophisticated Las Vegas nightclubs there is. Drai's abounds with a few things: art, dance, and drinks. A giant disco ball sets the tone on the dance floor along with such A-list performers including Iggy Azalea, the Weekend and more. Drai's, one of the best hip hop clubs in Las Vegas, boasts decadent services such as jet charters and bottle service including outrageous prices for champagne. But even the average club-goer can enjoy the Drai's experience as the space is filled with party favors and multiple bars.
In the warm months (which is almost year-round in Vegas), the pool area is open and offers a stupendous view of The Strip, Caesars Palace, and the unforgettable Bellagio Fountains. Often you'll get a treat and experience the excitement of fireworks set off by someone who paid a ton for that privilege. Three great clubs are housed under one roof: Drai's Nightclub, Drai's Afterhours and Drai's Beach Club. All of which are well worth the cost and the effort.
For reservations contact Phil Loomis, Lead Host at Drai's.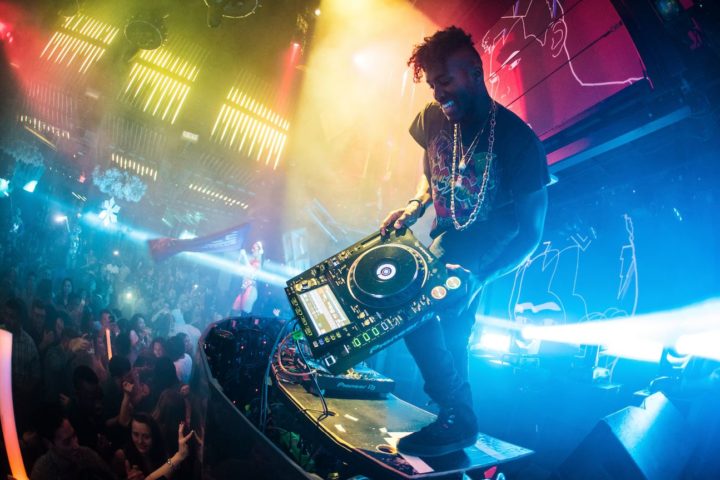 If you've seen people crowding up on the second floor of the Cosmopolitan, one step into the Marquee will make you understand why. The Marquee is comprised of several different areas all of which add up to the sum of throbbing, banging, great fun. Of all the Las Vegas nightclubs, the main room at the Marquee is the only one that feels like a classic Vegas clubs showroom. Dance here to EDM music that seems to never end under a disco ball that never stops sprinkling the room with dancing light. Try the Library for a warmer space. The ambiance here changes from dance your ass off to sit in a chair and discuss all the nightclubs you've been to.
The Library is undoubtedly the most relaxing place inside Marquee. For a bumping, grinding, hip hop club experience enter the Boom Box Room. A space, so intimate you'll feel as though you're holding your breath just to fit in. The Boom Box Room is without question one of the best hip hop clubs in Vegas. It even features views of The Strip and a narrow outdoor balcony. And in the heat and sweat of dancing, fresh air is a highly desirable commodity.
For reservations, contact Cliff Orr at Marquee.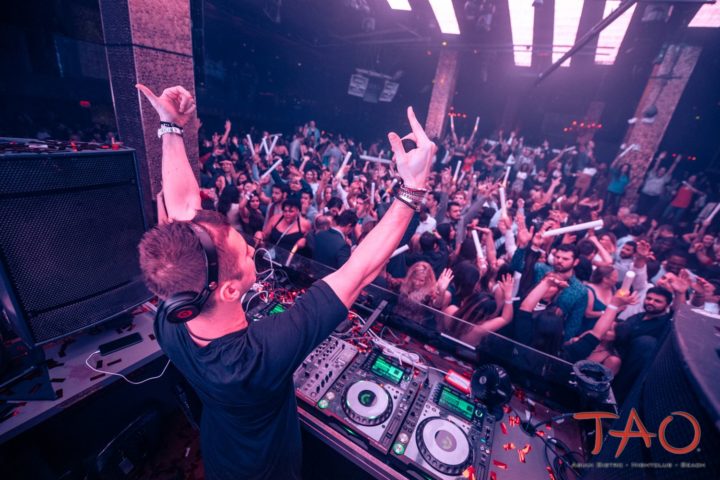 If you think you've been to a Las Vegas nightclub, you haven't had the ultimate experience until you've been to Tao in the Venetian. Operating for almost 15 years now, you know they know what they're doing given the place is always packed and bumping.
Tao offers a Buddhist themed yet hedonistic ambiance. The environment is a mix of classic Eastern styling with ultra-modern accents and girls in bath tubs filled with rose petals. A reddish hue fills the main room and makes for a warm yet energized feeling something akin to an ancient Temple with fantastic lighting.
There are two spaces to dance in: the first being the main dance floor and the second being the area between the VIP booths in the lounge section. While the dancefloor has a DJ booth, the lounge has a bar where they carefully prepare signature cocktails et al. If you get tired of the main room, you can always transition to the Opium Room which is a chill lounge replete with its own DJ booth and bar. The club has brought in top names like Diddy, Snoop Dogg, and Krewella. In combination with the restaurant and the Tao Beach, the experience here transcends that of other clubs. That's Eastern-themed, right?
For reservations, contact Cliff Orr, Lead VIP Host at Tao.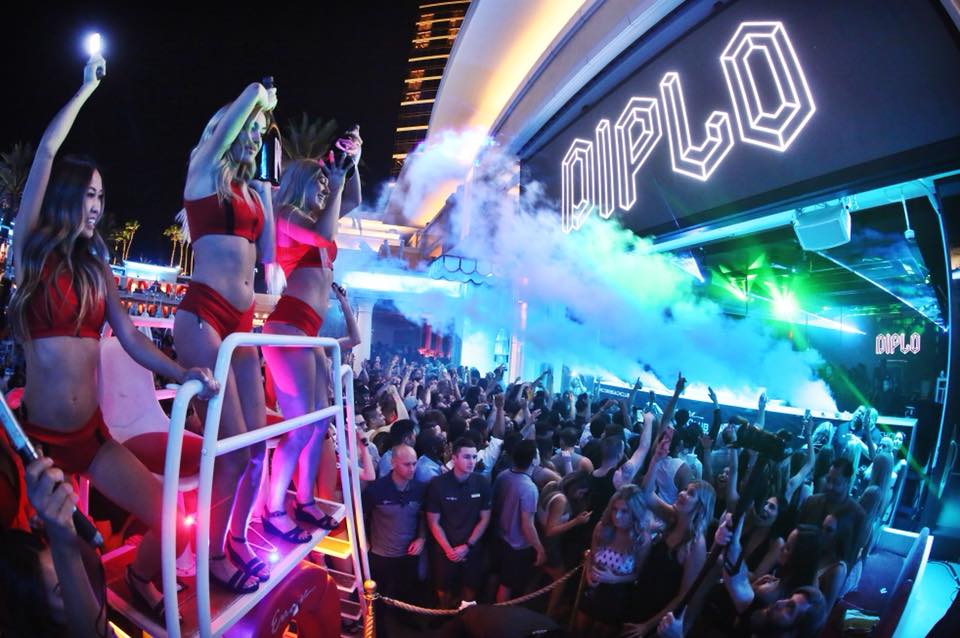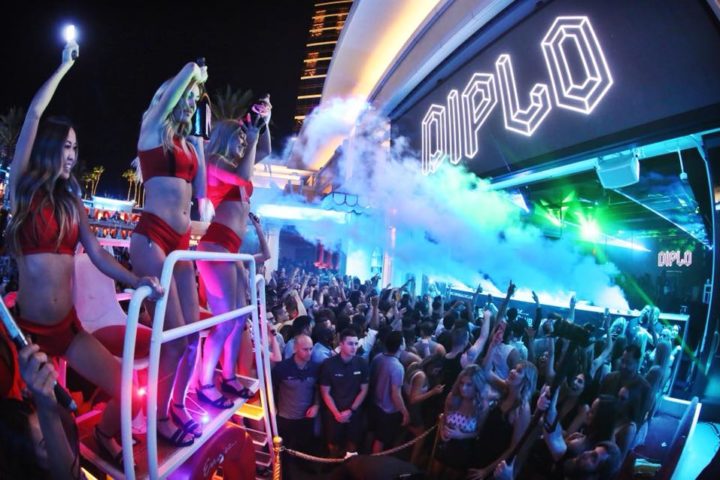 Situated subtly behind tinted revolving doors at the Encore hotel, EBC at Night or Encore Beach Club at Night is anything but a subtle Las Vegas nightclub. In fact, it may well be one of the best clubs in Vegas 2023. The giant snake sculpture above the main bar signals the enormity of the commitment to luxury this club has made. There are stripper poles and a huge outdoor space boasting its own DJ booth and dance area.
Even during the winter months (of which there are few in Vegas), the outdoor area is kept warm and cozy. Great views can be had from the cabanas surrounding the pool. Gaming is just a few steps away for anyone wishing to try their luck while they party. The Nightswim parties are legendary as are the beautiful women in bikinis. If you love the night, the party and the water, EBC at Night is well worth a visit.
For reservations at XS, Contact Anup Patel, a Wynn Nightlife VIP host.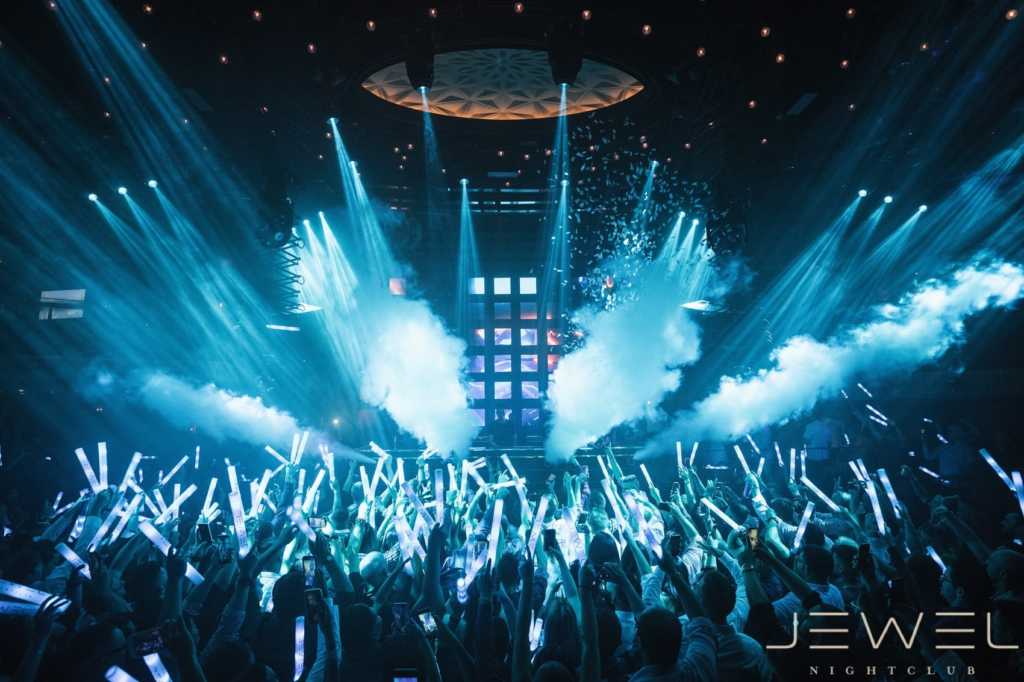 Jewel Nightclub at the Aria is, as its name promises, a sparkling gem in an oasis of Strip night spots. The elevated DJ booth boasts both beauty and functionality, and the up close and personal dance floor is surrounded by granite VIP banquettes upholstered in sumptuous leather. The theme of opulence is carried throughout both floors of this stellar adult playground. Besides the centrally located, elevated DJ booth, Jewel has huge dual-sided LED video screens that sync with the music and offer 360-degree movement. What makes this Las Vegas nightclub different from other venues is their lineup of DJs and live performances. Each week Jewel has a solid mix between EDM, open format, hip hop, and live on stage concerts. If you can't get into the groove on this dance floor then you should probably check your pulse.
For reservations, contact Gino DiPetro, an official Jewel VIP host.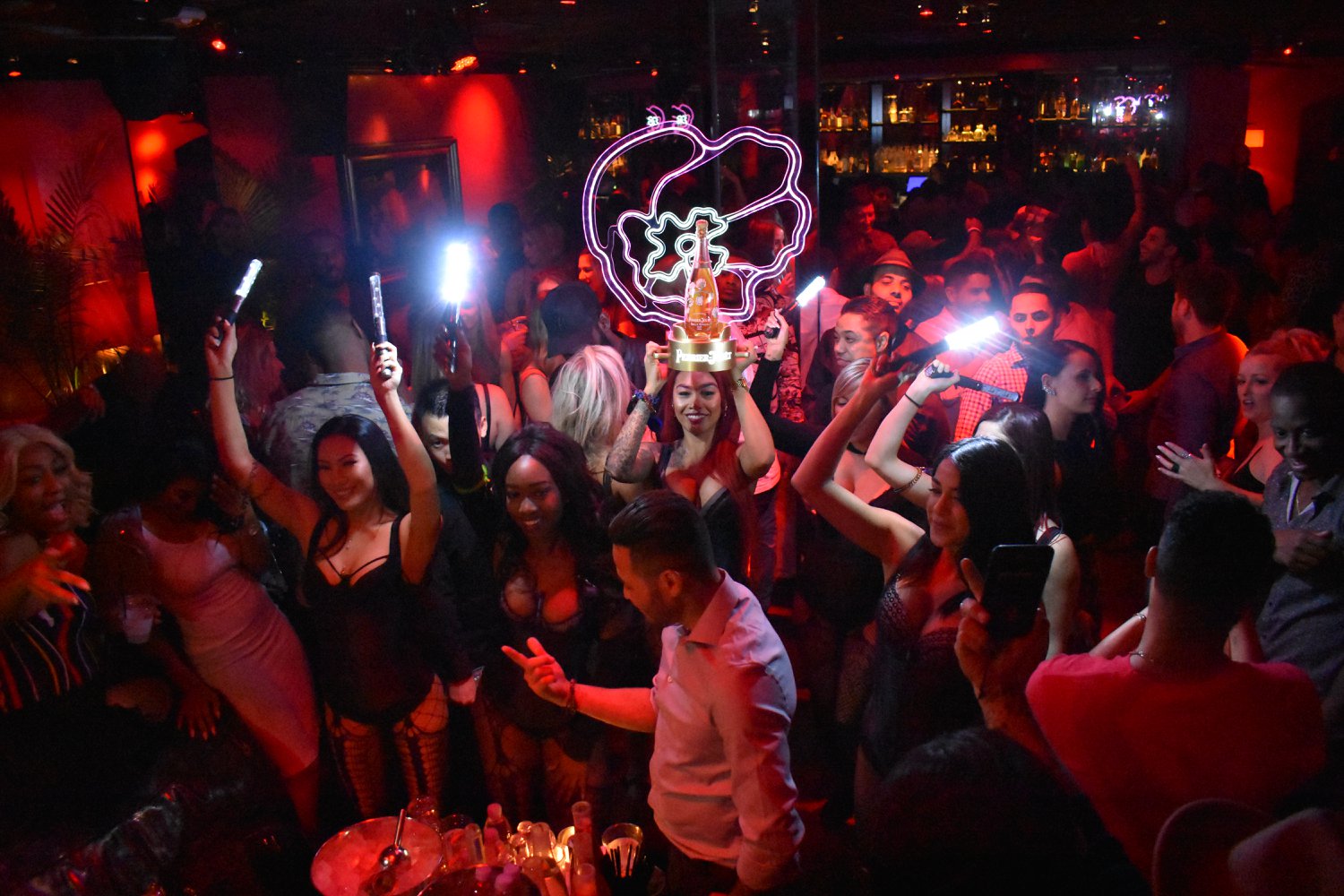 This popular nightlife venue has been providing people with amazing beats and an alluring setup since 1997, drawing in crowds who needed a place to go once the other clubs on the Las Vegas Strip shut down. As one of the forerunners for the late-night vibe, Drai's After Hours set out to give people a sensual, intimate spot to wind down or keep playing, whatever their fancy was after a night at a Las Vegas nightclub. Situated in the basement of the Cromwell Hotel, the clubs location alone creates a secretive, underground respite from the bustling world of the Strip.
Famous names have been known to hang out in one of the 55 bottle service areas, people-watching and enjoying a few minutes of anonymity in the darkened corners. With 13,000 sq ft of mansion-themed decor that transports you to a high-end after-party, this venue has continued to be one of the top clubs in Vegas. The DJs spin a mixture of Hip Hop, House music, and Top 40, giving everyone a taste of something they like and desire. Open Thursday – Sunday from 2 am until 10 am, this intoxicating setting will have you lost in the music and oblivious to time…
To make reservations, contact Bobby Minkoff, a Drai's After Hours VIP Host.
Best Las Vegas Nightclubs by day of the week:
Monday: Jewel
Tuesday: Omnia
Wednesday: EBC At Night and Marquee "Low Key Wednesdays" in the Library
Thursday: Hakkasan, Zouk and Tao
Friday and Saturday: All nightclubs are solid options on Fridays and Saturdays, so you should narrow them down using our guides based on what type of party best fits what you are looking for in terms of being the busiest, and music type.
Sunday: XS, Drai's Nightclub and Marquee
Best Las Vegas Nightclubs by music type:
EDM: XS, EBC AT Night, Hakkasan, Omnia, Marquee, Zouk
Hip-Hop: Drai's, Tao
Top40/Open Format: Jewel, On The Record, Tao, Chateau, Foundation Room
Which hotels have Nightclubs?
| Hotel | Venue |
| --- | --- |
| Aria | Jewel |
| Caesars Palace | Omnia |
| Cosmopolitan | Marquee |
| Cromwell | Drai's & Drai's After Hours |
| Mandalay Bay | Light (Currently closed) & Foundation Room |
| MGM Grand | Hakkasan |
| Paris Hotel | Chateau |
| Park MGM | On The Record |
| Resorts World | Ayu Dayclub & Zouk Nightclub |
| Venetian/Palazzo | Tao |
| VIrgin Hotel | Elia Beach Club |
| Wynn/Encore | XS & EBC At Night |
Frequently Asked Questions:
What is the most popular club in Las Vegas?
The most popular clubs in Las Vegas are Omnia, Hakkasan, XS, Drai's and Marquee. What makes these the hottest clubs in Vegas right now is the fact that these clubs fall under the "mega-club" category and have top DJs and performers each night they are open.
How much are Las Vegas nightclubs?
General admission cover charge for most nightclubs are between $20 – $100 for men and $10 – $30 for women. The price can vary based on night of the week, DJ performer or if it is a holiday weekend such as Memorial Day, 4th Of July, Labor Day, New Years Eve, etc.
How do you get into nightclubs in Vegas?
One of the easiest ways to ensure entry into a Las Vegas nightclub is by connecting with a club promoter or VIP host. Promoters are employed by clubs to fill the club's guest list, ideally with women and VIP hosts are also employed by the clubs to assist you with bottle service reservation. You can find Vegas a list of club promoters and VIP hosts by visiting our host contacts page.
What do you wear to Vegas clubs?
Most all "official" Las Vegas nightclub dress codes will tell you that you can't wear any of the following and get in the club:
Baggy Jeans
Sports hats. (Exception: fedoras and the like are usually ok.)
Tennis shoes.
Shoes that are considered too "sports like."
Shorts
Cut offs
Capris
Jerseys
Beanies.
Read the full dress code guide here.
What time do Las Vegas Nightclub open?
Las Vegas nightclubs open between 10pm – 10:30pm and remain open until 4am.
How old do you have to be to get into Vegas clubs?
You must be 21 years of age with a valid ID. Expired IDs are not valid. If you're a foreigner, make sure you bring your passport. If your birthday falls at midnight the next day, wait until after midnight to enter. Security will not let you in before even if you have a ticket, are on the guest list or reserved bottle service.
What time do the main DJs go on?
You can expect headliner DJs to go on between 1am – 1:30am and play until 3am – 3:30am. If there is a special performer, expect them to go on around 2am – 3am. There will be a closing DJ after the main performance until the clubs close.
How can I get into Las Vegas nightclubs for free?
All Vegas clubs offer guest list. Rules differ for each club and each night of the week. Usually girls will always get in for free, and men will have to pay unless they are with the same amount of girls. Make sure you read our guide on Las Vegas guest lists.
How can I book bottle service in Las Vegas?
The easiest way to book bottle service at a Las Vegas nightclub is to contact a VIP host using our VIP host contact page. Just fill out the form and your request is sent to an actual host at the club. You will also receive an email with there direct contact information for last minute reservations. You will never be asked to pay until you are sat at your table inside the club. And there are no booking fees, as you are booking directly with the nightclub and not a 3rd party service.