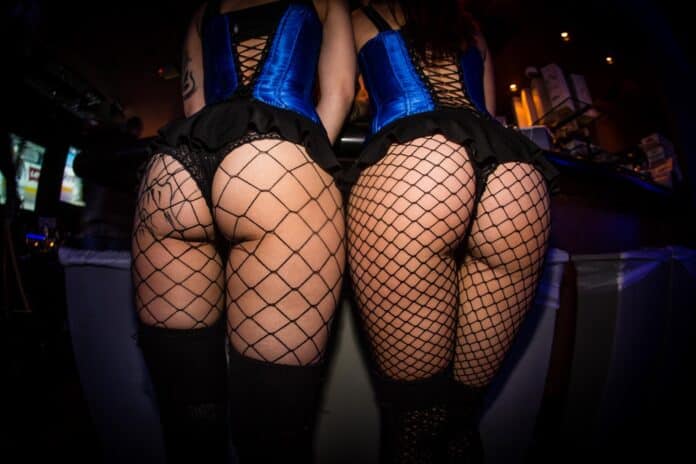 Best Strip Clubs in Las Vegas
If you're looking for Las Vegas adult entertainment, you've come to the right place. Gorgeous women taking their clothes off isn't new, but thanks to some of the best strip clubs in Las Vegas, stripping has been elevated to an art form. To learn more about strip clubs near me and what you can expect at Las Vegas strip clubs, read on.
Sapphire Las Vegas
GET YOUR FREE ENTRY & TRANSPORTATION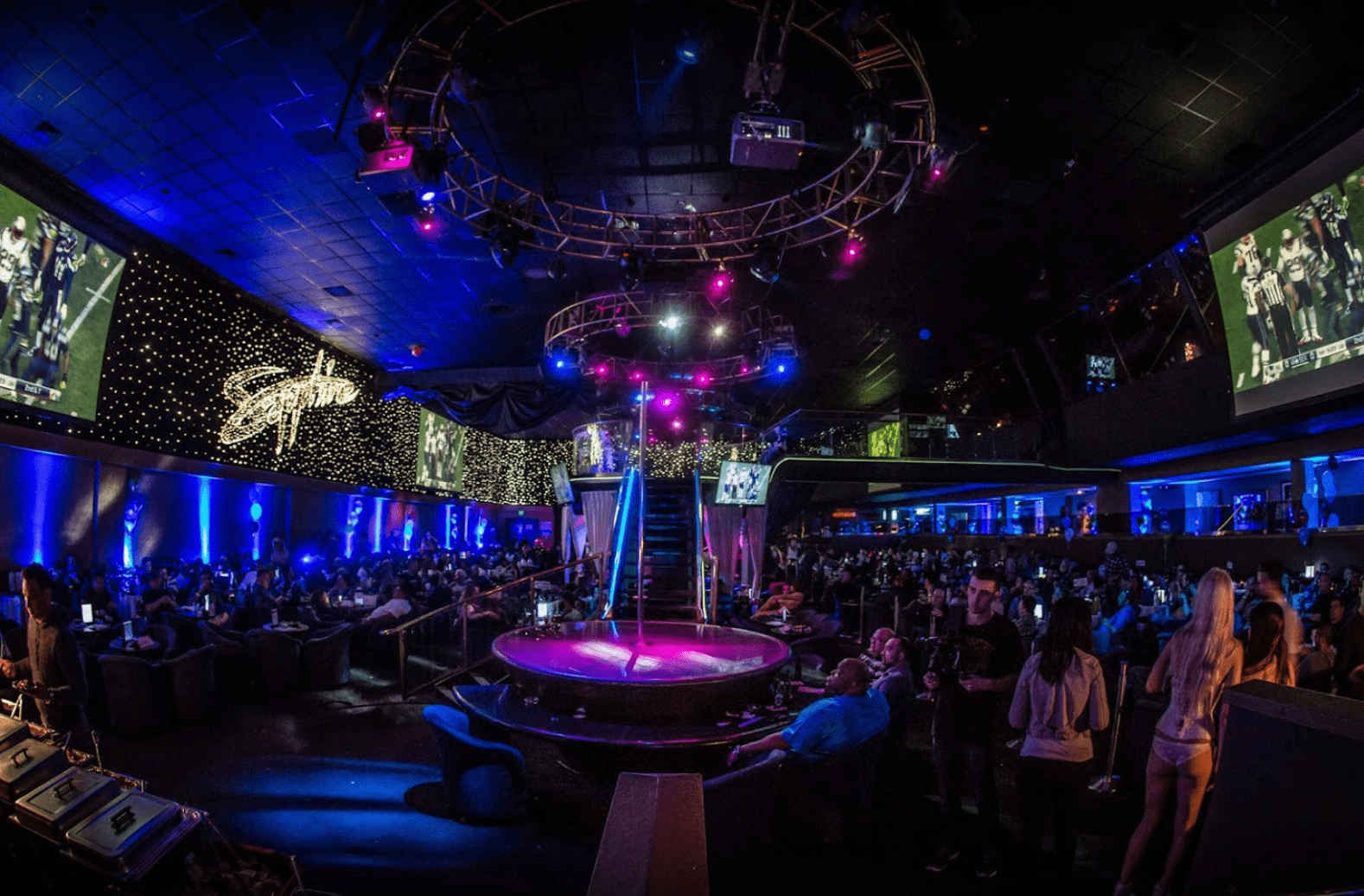 You already know bigger is always better in a city like Las Vegas, which is why Sapphire Las Vegas continues to hold the crown for Best Gentleman's Club near me and one of the most upscale clubs. Not only that, but the brand boasts the most significant space in the world under the Strip Club category, and you can easily get lost in the lights and sounds that pulsate every day and night. Sapphire is known for its stunning staff, massive outdoor pool area, and top-notch service. You might come for the 400+ performers who dominate the stages and floors, but you'll stay for the ambiance. Choose from a daytime pool party that features some of the city's most gorgeous girls sporting tiny bikinis, or come by in the evenings for the ultimate Las Vegas strip club experience. You won't have to look much further for perfection than Sapphire's (but did we mention the amazing Mexican restaurant next door?)
Spearmint Rhino
GET YOUR FREE LIMO & VIP PACKAGE
CLICK HERE FOR DRINK PACKAGES & FREE VIP CAR SERVICE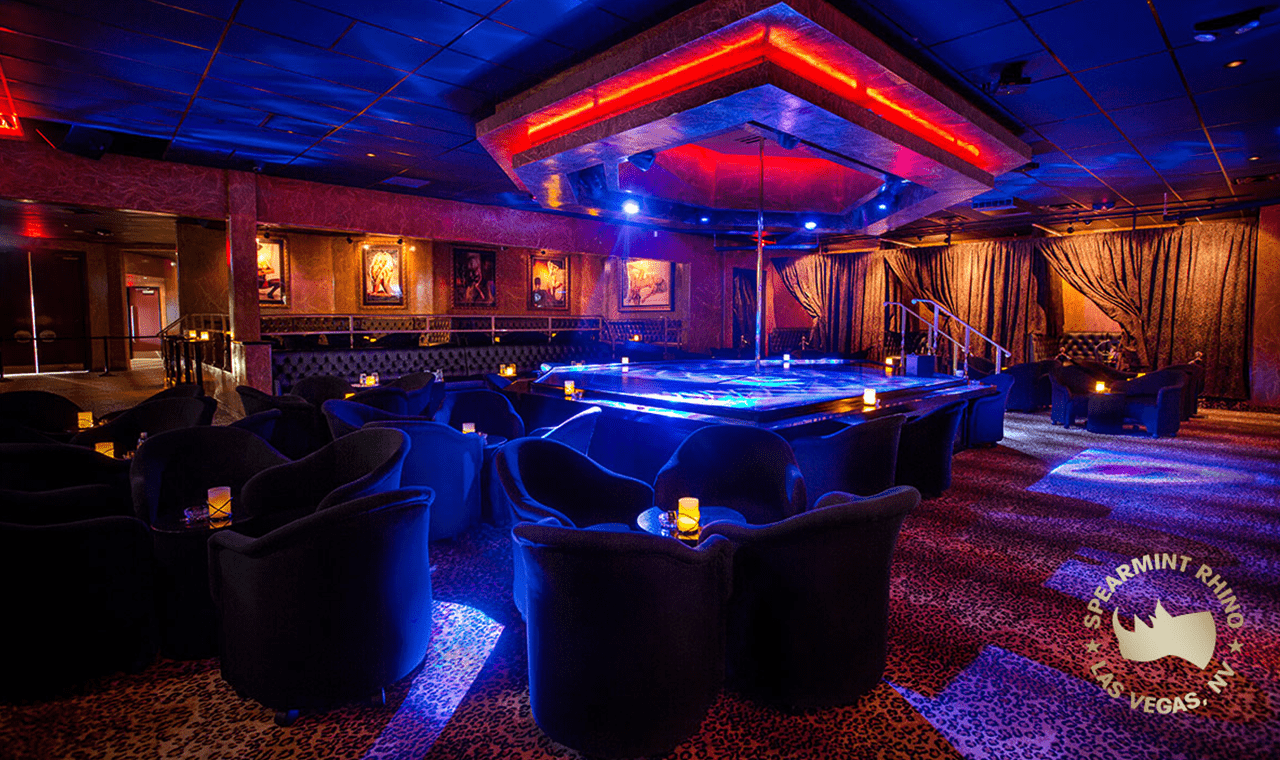 Everything about the Spearmint Rhino screams VIP – from the lavish decor to the gorgeous dancers (especially the asian dancers) and servers. Known for its A+ service, delicious libations, mouthwatering menu, and knockout performances, this spot is sure to win you over while in town. In 2015 they won Best Gentleman's Club, but their career was only getting started. One of the best strip clubs in Las Vegas, with the most recognizable names, Spearmint Rhino continues to wow guests and keep them coming back for more. You can choose from a variety of VIP packages to really make the night memorable, or just enjoy the atmosphere with general admission. Either way, you'll feel like a Very Important Person the entire time you're inside this strip club – which conveniently enough includes 24/7 access.
Crazy Horse III
GET YOUR FREE ENTRY & TRANSPORTATION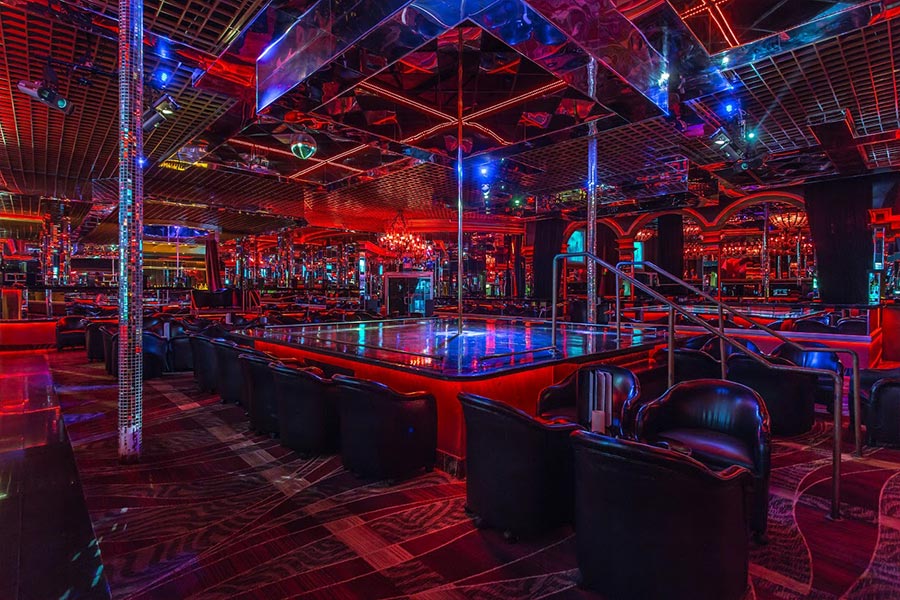 With a barrage of awards and titles, including Best Gentleman's Club, Top 3 Las Vegas Strip Clubs, Best Bachelor Party, and Best Strip Club In Vegas, it's no wonder why CH III continues to dominate the game. Their dancers and girls will have you falling in love every time you visit, and there is no end to the parade of jaw-dropping beauts that cross your path inside this glimmering oasis. The club was made to cater to every desire and whim, which is exactly what it does from the moment you cross the threshold. Located within a stone (or football) throw to Allegiant Stadium, this hotspot also offers amazing sports viewing options, VIP packages, and after-hours parties to keep everyone entertained from sun up to sun down (and back again, if you can hang).
Palomino Club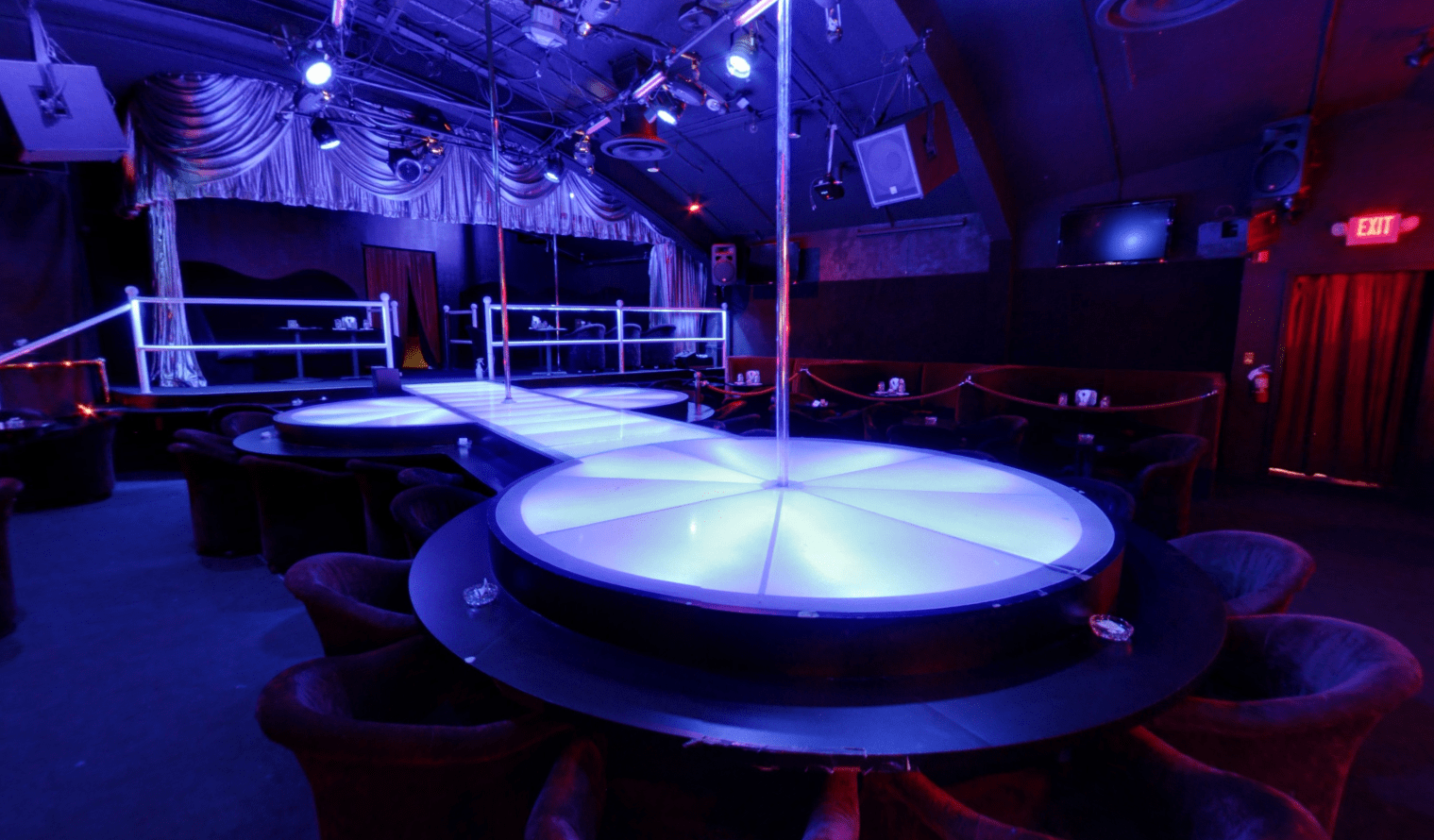 They don't make things quite as they did back in the day, which is why Palomino is such a coveted Vegas gem to this day. Opened in 1969 and the only 18 plus strip clubs in vegas, this Sin City staple might have the same bones and reputation as it did 5 decades ago (which is to say: top tier), but that's about it. The dancers and performers are as new, agile, and drool-worthy as they come. But that's not what makes this club so special. Because it was grandfathered in before the city set new bylaws regarding stripping and full nudity, this is the only place where you can find full-nude entertainment in Vegas. That's right- no nipple tassels or g-strings… this is a natural dancing that lets you see what most strip clubs used to be like in the city that never sleeps. If there was any question of which spot you HAVE to visit while in town, the answer has just been handed over on a silver platter. You're welcome.
For reservations and transportation, contact Palomino Club's Lead VIP Host, Chris Coletta at (810)-357-9861 and make sure to mention "LasVegasNightclubs.com" for our exclusive bottle and transportation package.
Peppermint Hippo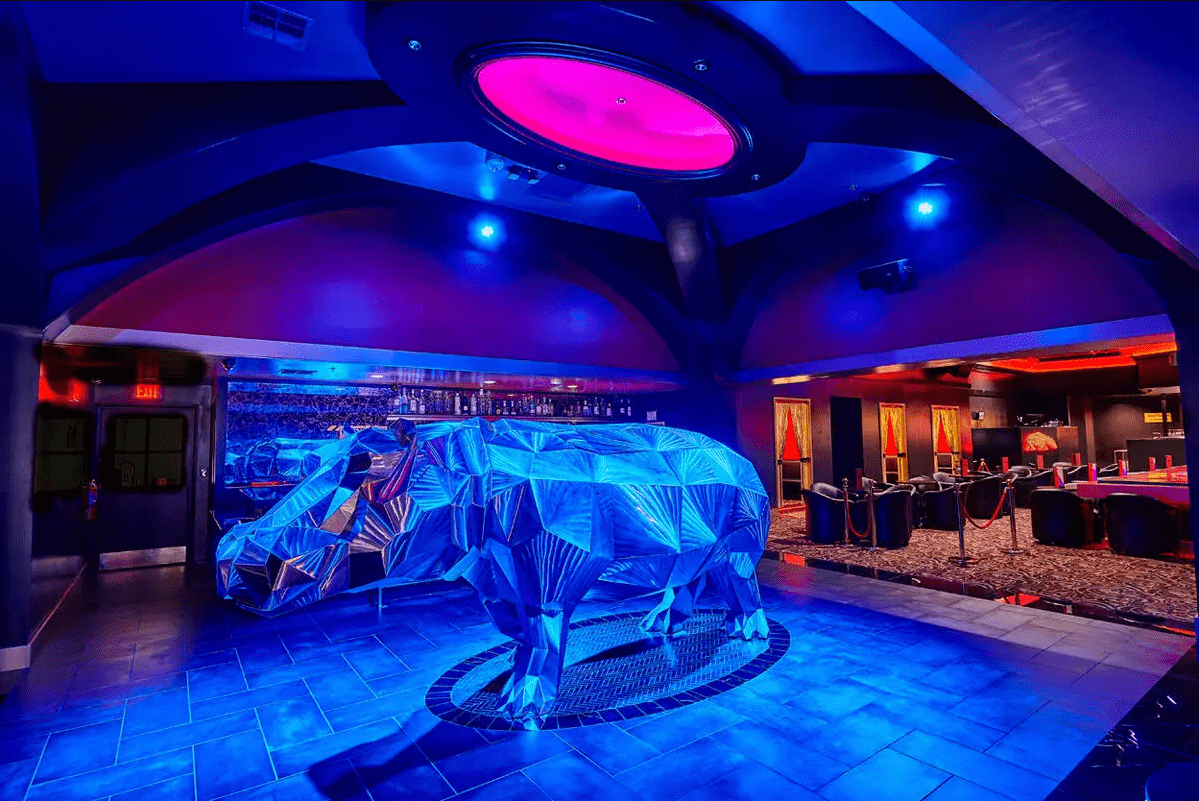 You come to the strip to immerse yourself in the bright lights, epic sounds, and general vibe of thousands of people coming together to party, so leaving this little bubble in search of a strip club might be enough to give you pause. That is why Peppermint Hippo has become a mainstay for anyone looking to enjoy the lavish lifestyle the strip clubs provide, all without the hassle of Uber-ing to a popular spot. Taking over Olympic Gardens (more commonly known as OG's), which sits on Las Vegas Boulevard just beyond the Stratosphere. With two stages, a giant hippo statue (because, why not?) and four bars to choose from, there is no limit to the fun you can have at this upscale venue. Open 24/7, their events calendar is stocked full of exciting parties, happy hours, and entertainment – so don't miss out!
Treasures Las Vegas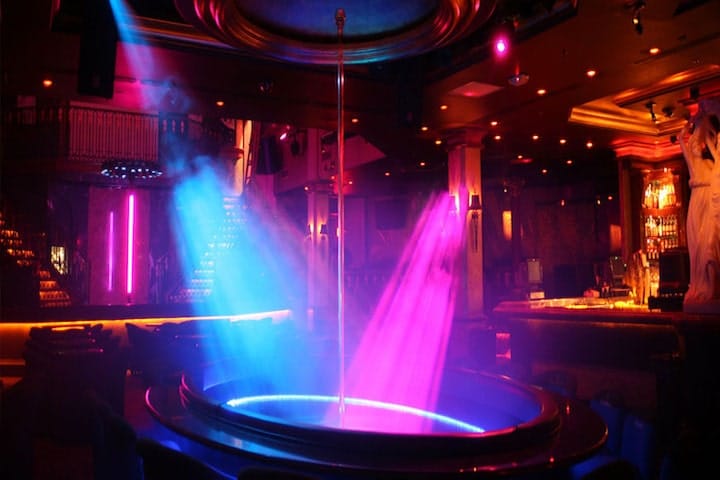 That is exactly what you'll find when you enter this Italian hideaway nestled just off the strip. Wandering in will have you feeling like a superstar, with everything from a massive chandelier to an imported marble staircase that could be the envy of any mansion. Once inside, you'll be treated to everything from buxom blondes and brunettes to curvaceous cuties that remind you of the coveted girl next door. There is something for everyone at Treasures, and it is one of the most opulent strip clubs in Las Vegas. They also boast a steakhouse that is sure to have your mouth watering, if it wasn't already before that is. Choose from buttery lobster or melt-on-your-tongue steaks, then head to the main floor which holds three stages and rotating rosters of dancers. You might even catch a glimpse of this famous venue on channels like Cinemax or E! Entertainment.
Sophia's Las Vegas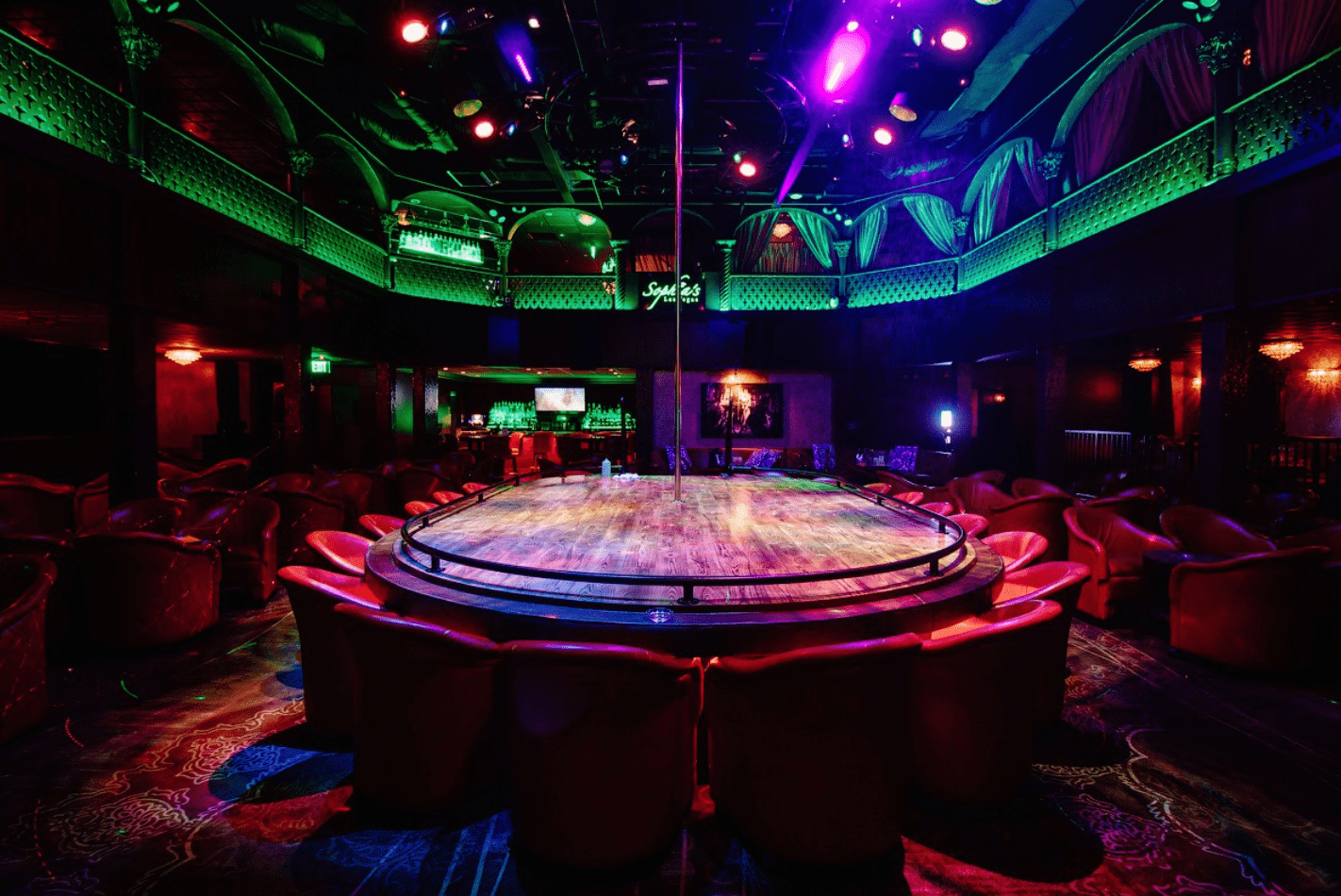 If you like your strip clubs with an important title behind them, look no further than Sophia's. According to their website, they were voted the Best Gentleman's Club in Las Vegas and are easily one of the most sought out boutique venues in the city. The ambiance is part of what makes it so desirable, with crystal chandeliers and Persian rugs scattered throughout the two-story space. The seating allows you to get great views of their two stages, and you can access the VIP section upstairs which wraps around the entire floor, giving you an unfettered scope of the action taking place below. The website even divulges their piece de resistance: which is basically their dark corners or your own private room that let you get (respectably) up close and personal with your favorites of the evening.
Girl Collection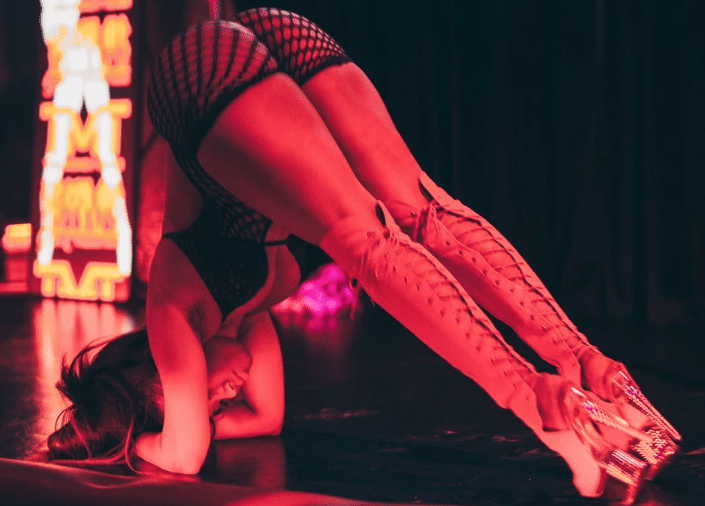 In case you didn't know, there is more to Flloyd Mayweather than his check hooks and shoulder rolls. In fact, his newest venture is a Las Vegas Strip Club known as the Girl Collection, which sits near Sahara Ave and the I-15. If you're driving into town late, this is the ideal first stop for a weekend of fun and debauchery, featuring popular Hip Hop & RnB tunes, distractingly hot topless dancers, and boozy cocktails that will have you feeling like a million bucks. Instead of advertising itself as a strip club, this venue is a "High-End Cabaret," which allows it to sell alcohol to thirsty patrons who enjoy a tipple while they try and catch a flash of nipple. The 6,000 sq ft venue is targeted at impressing everyone, but loves to show its esteemed clientele a good time with private rooms and tv monitors above the urinals, so no one has to miss a minute of the action.
Larry Flints Hustler Club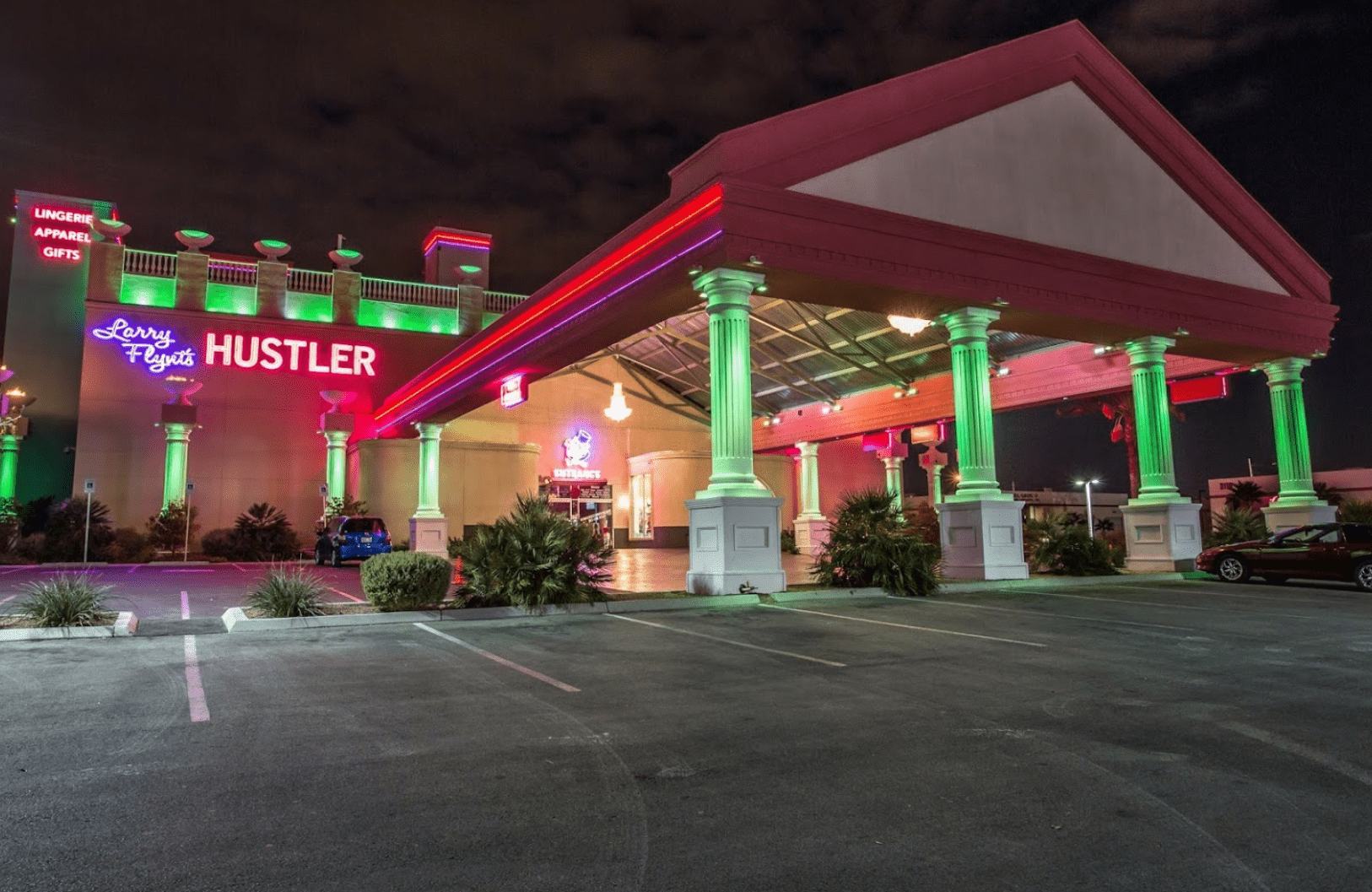 This massive club can be seen from the highway as you cruise the I-15, and the bright lights bring in visitors like moths to a flame. Once you see the neon bulbs of Larry Flynt's Hustler Club, you can't think about anything else until you've tasted the sweet elixir (aka the yummy cocktails) and indulged in the fun (aka checked out the impressive roster of girls). With 70,000 sq ft of colossal, erotically charged, lavishly designed space, there is no end to the possibilities of your night. Oh, the places you'll go while exploring the different floors, ordering from one of the five bars, or indulging in the rooftop oasis.
If you're looking for some fresh air, stay up there to relax on the cabaret-style sofas while gauzy curtains billow in the breeze, then head back downstairs to check out the VIP sections on the second level. Here you can find a see-through catwalk that has two viewpoints – either at eye level or from below. Talk about immersive.
The first floor boasts a massive store with erotic lingerie, lotions, and just about anything else you might need to bring home for that special someone as a way to thank them for letting you visit this amazing Las Vegas strip club. Men and women dancers are rife for the watching, meaning there's more than a little something for everyone at this top-rated strip club.
The Library
While it might sound sanguine, this club is anything but subdued. Changing the ideals behind gentlemen's clubs, The Library features jaw-dropping showgirls and delicious libations sure to have you hanging out for hours past your bedtime. Instead of hitting up the sports bar to watch your favorite team(s), why not cozy up in this sexy sanctum where 20 HD flatscreens await you? Order Hookah or choose from the fully stocked bar, then saddle up to a VIP booth for some extra attention from the dancers. You can also order bottle service if it's a party you're after, and see how the real elite of Sin City enjoy the strip clubs. The name sounds harmless, which is great if someone back home is checking the credit card statements, but the venue itself is anything but innocent… and the only thing you'll be studying is the human body up close and personally.
Deja Vu Showgirls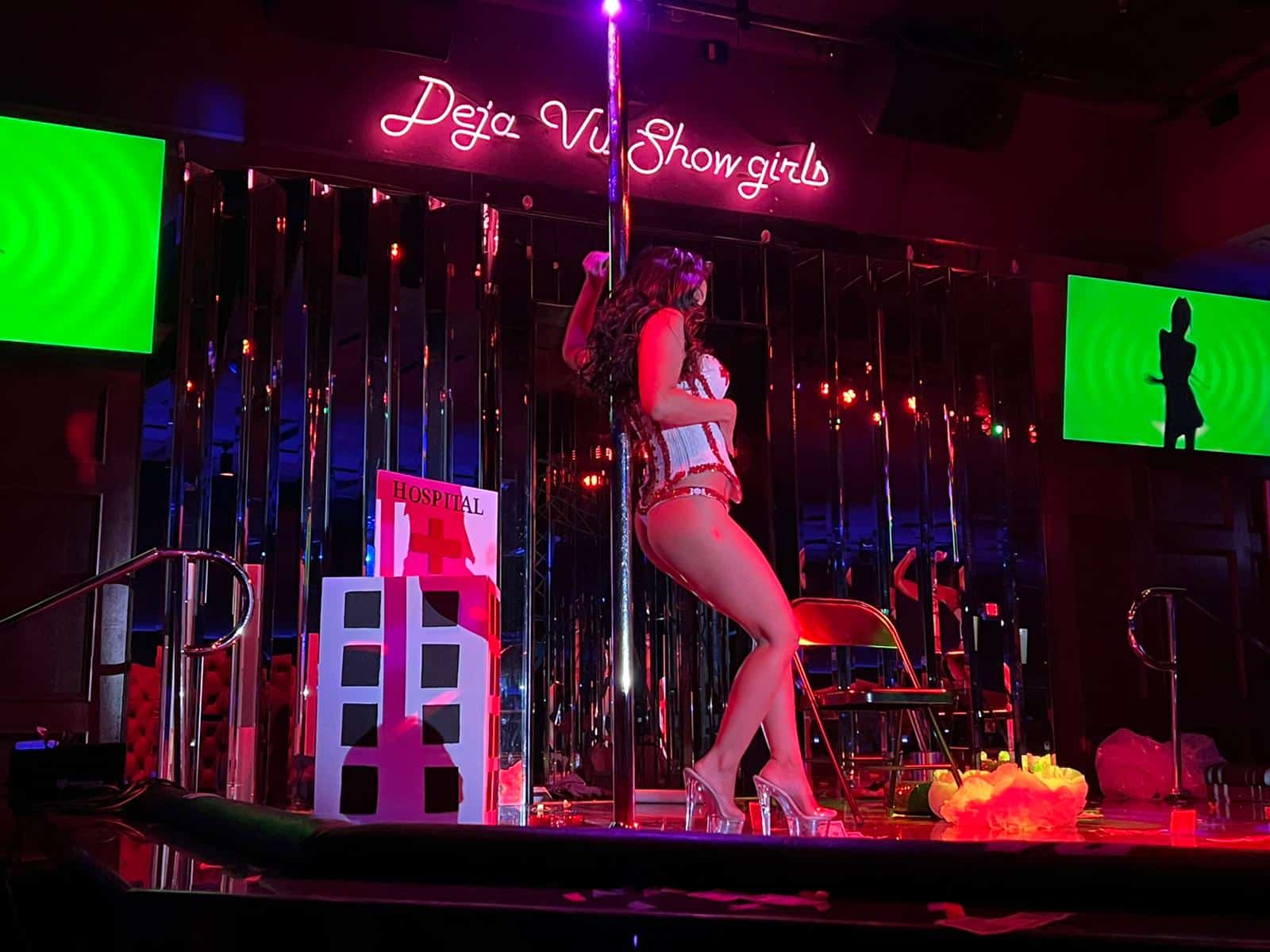 Rated the #1 Topless Club in the US, Deja Vu is known for the immaculate roster they house there, as well as for their events and specials. $2 Tuesdays, nightly happy hours, and free admission/limo rides are only a few reasons to swing into this poppin' spot, but the temptation doesn't end there. You can also indulge in a "totally topless bed dance," which is just as sexy as it sounds. The website promises options to suit any and every demographic, and even touts its specialty in pleasing couples. With those kinds of guarantees, there's no reason not to make this your premier Las Vegas strip club destination.
Scores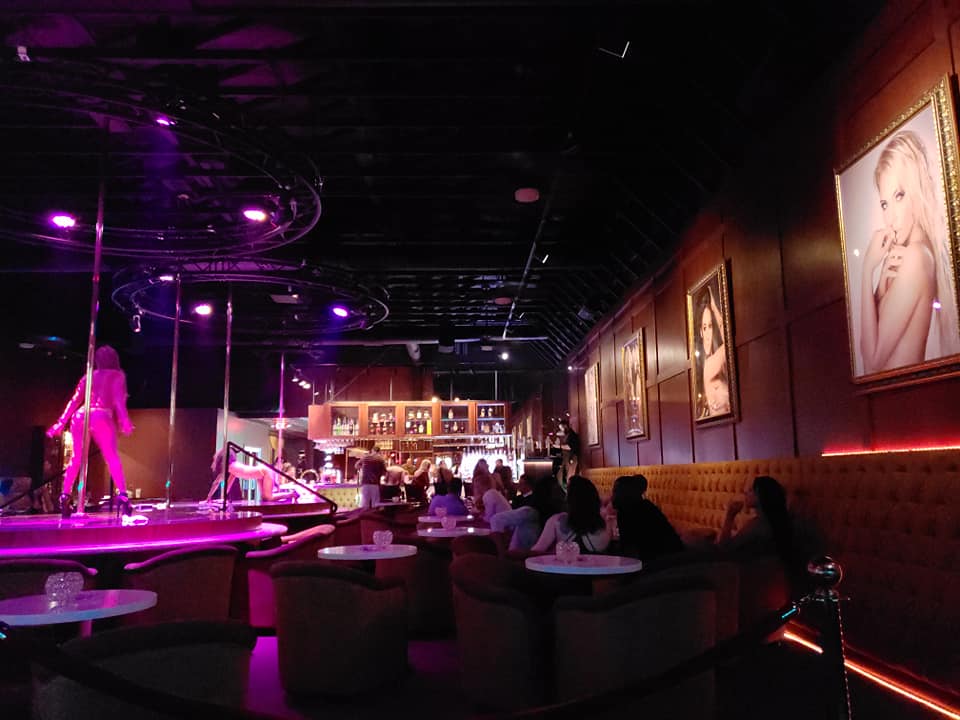 While every strip club promises to entertain and excite, only one in Las Vegas advertises itself as the MOST entertaining. Enter Scores, where you will find some of the hottest dancers the city has to offer. Hookah, table service, and amazing DJ beats are all a part of the mixture that makes this venue a success, and with 15 new rooms to enjoy a VIP experience in, you'll have plenty to get excited about. They even use their popularity for charity, offering a place to mend a broken heart after a breakup or divorce. All for the greater good, right?
Little Darlings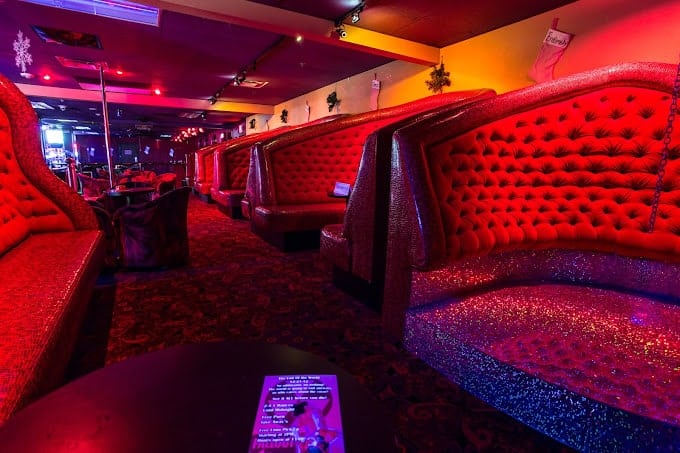 Their marketing isn't the only thing that gives this stripclub a good reputation. As the only 18+ nude venue in Sin City, it's no wonder this hotspot brings in people from all over whenever they touch down. It is one of the biggest totally nude clubs in the US and has been given great reviews for years by patrons and local businesses alike. Because it is fully nude, they don't serve alcohol but you can order Hookah and a variety of lap dances to ease the cravings. When you're getting a sultry dance off a completely naked girl, booze should be the farthest thing from your mind anyways. They even feature porn stars and celebrities, all of which make random appearances and up the anty a little bit. The massive venue is sure to blow you away, and with hundreds of showgirls to watch, you'll likely end up missing your flight home if you're not careful.
Centerfolds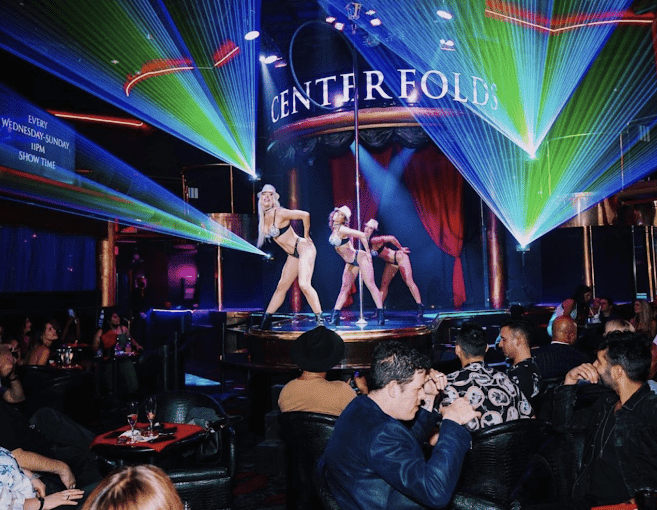 While many of these venues have been dubbed "the best strip club in Las Vegas" at one point or another, Centerfolds actually held the title "Best of Las Vegas" (in silver and bronze) for 2021, making it the most current of Las Vegas Review Journal's winners. If this reputable publication has anything to say about it, they might get another medal or two this year, because they are simply the best. Why do you ask? The safe and secure environment instills more "exclusive and grown-up" vibes and less intimidating ones. The dancers are considered some of the most coveted exotic performers in the world, with Burlesque, shows to tantalize and tease, a full Hookah bar to satiate, and a multitude of good reviews. No matter your fancy, you'll likely find it at Centerfolds, and there is so much good entertainment to choose from. They are open all week from 7 pm until closing, which means your entire evening is taken care of whenever you pop in. Just make sure nothing pops out while watching… leave that to the professionals.
If you are interested in visiting one of Las Vegas' best strip clubs, email us at [email protected] for entry and reservations or click the booking links above.