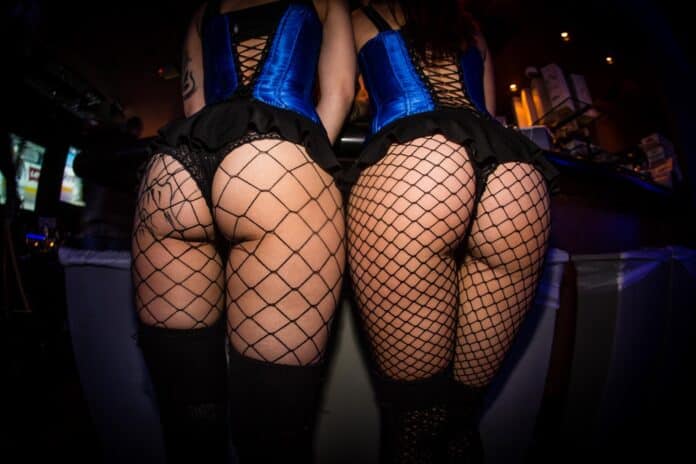 Best Strip Clubs in Las Vegas
Gorgeous women taking their clothes off in Vegas isn't new, but it isn't any less exciting than when the first strip club opened. Thanks to some of the best strip clubs in Las Vegas, stripping has been elevated to an art form. To learn more about what you can expect at Las Vegas strip clubs, read on.
Sapphire Las Vegas
GET YOUR FREE ENTRY & TRANSPORTATION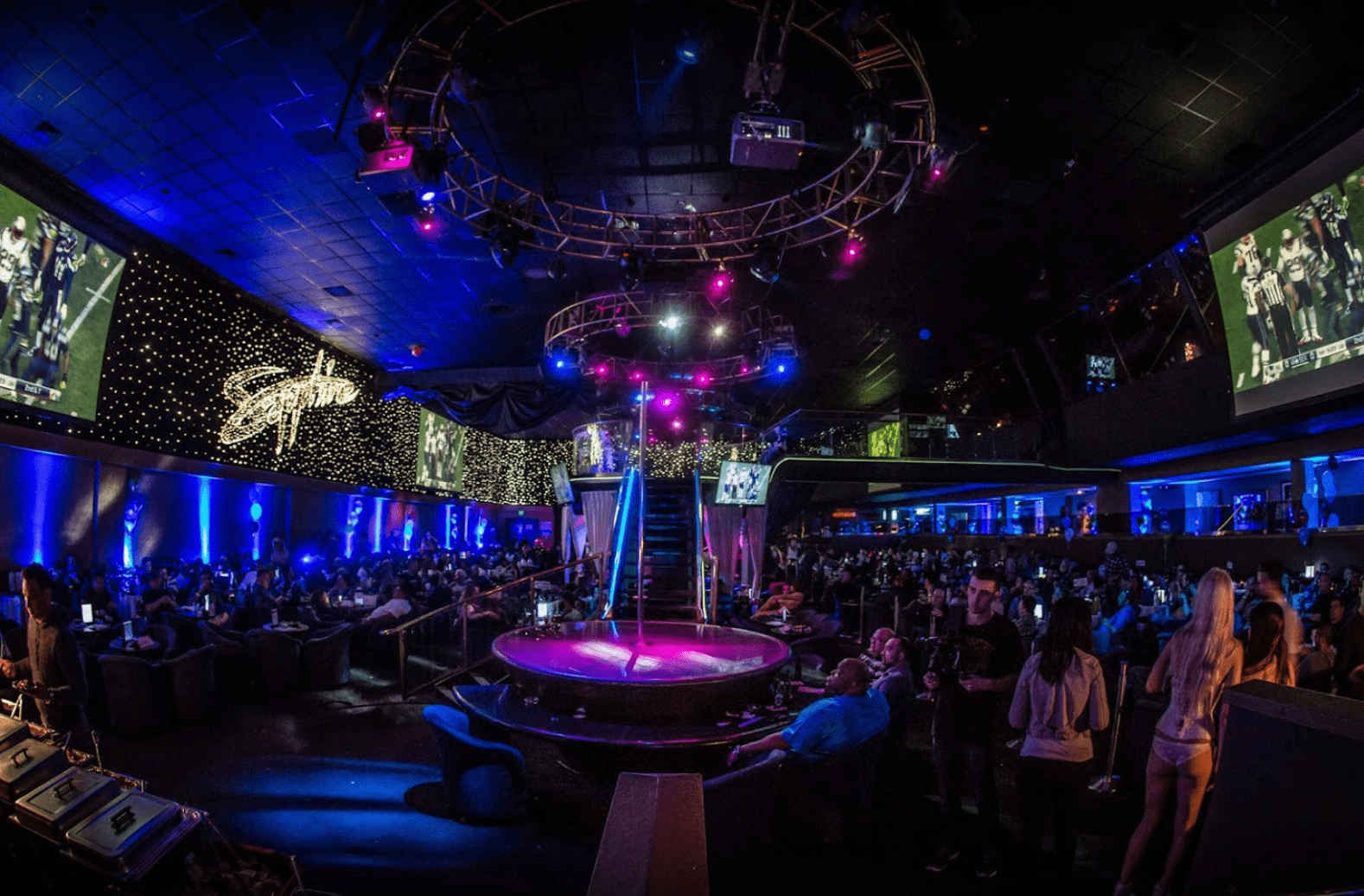 Given that there's so much top flight competition in town, it's tough to be the best, but Sapphire excels in every aspect that a Las Vegas strip club can. Almost everything a man could desire is there under one roof. It's the biggest in town and the only strip club with a pool party. (Just think of gorgeous girls glistening in oil wearing the skimpiest bikinis anywhere. Yum!) Naturally, the most important attribute Sapphire offers is the most exceptional dancers, servers and cashiers in town. Sapphire boasts over 400 ladies on the roster ensuring that there's at least one lady to catch your fancy. Sapphire Las Vegas does more than excel in the talent department, the customer service is tip-top as is the ambience.
GET YOUR FREE LIMO & VIP PACKAGE
CLICK HERE FOR DRINK PACKAGES & FREE VIP CAR SERVICE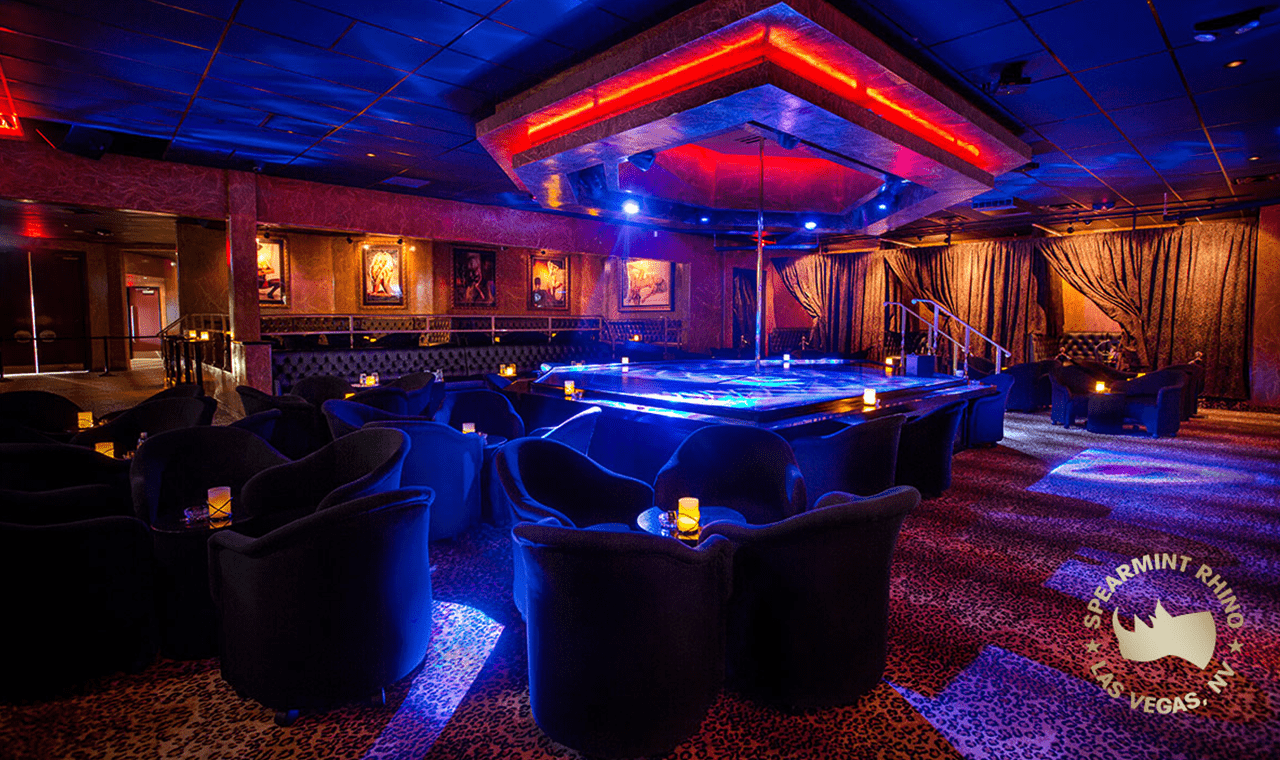 The Las Vegas Review Journal voted the Spearmint Rhino the best gentleman's club in 2015. Add to that the club's expansion to double the size and double the luxury. The newly renovated club boasts over 35,000 square-feet and 4 separate stages. Of course, the main attraction is Spearmint Lounge's hundreds of drop-dead gorgeous girls. From the ambience to the libations and food to the dancers, the Spearmint Rhino never disappoints and quite literally never stops. Everything is 24/7, 365 days a year including the well-reviewed dining menu. The layout at the Spearmint Rhino is without question one of the best strip clubs in Las Vegas with a main room featuring an exceptional large center tipping stage; perhaps the best seats in town for near nude entertainment.
Crazy Horse III
GET YOUR FREE ENTRY & TRANSPORTATION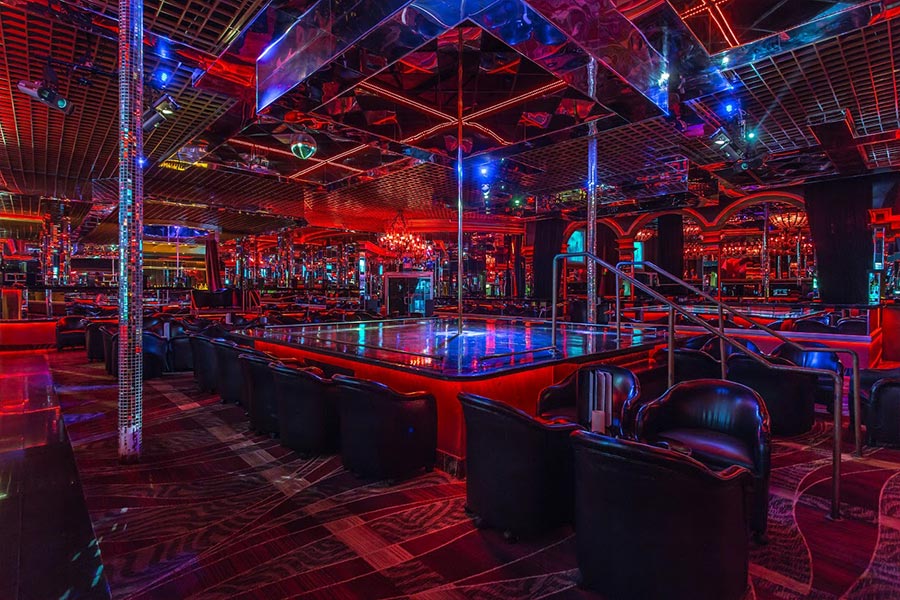 On any given day, Crazy Horse 3 offers precisely what every man wants in a Las Vegas strip club including a stellar roster of exotic dancers. No matter what your taste, you're sure to find a lady at CH III to match. And all this in a luxurious club that caters to your every whim. Situated just a few miles off The Strip, Crazy Horse III has been voted the Best Gentlemen's Club and Best Bachelor Party in Las Vegas.
Inside Crazy Horse III, you'll find hundreds of the sexiest girls in Vegas from the girl-next-door type to tattooed vixens and everything in between. Add to that 24 giant HD screens with surround sound, 5 private VIP bars, premium bottle service, daily beer & drink specials, late night sushi, hookah, free luxury transportation and more. If not for the stripper poles, the club could be any Las Vegas Strip nightclub boasting a wide range of views of the multiple stages. Comfy sofas scattered about make for the perfect spot when you take one of the lovely ladies up on their offer of a dance.
Palomino Club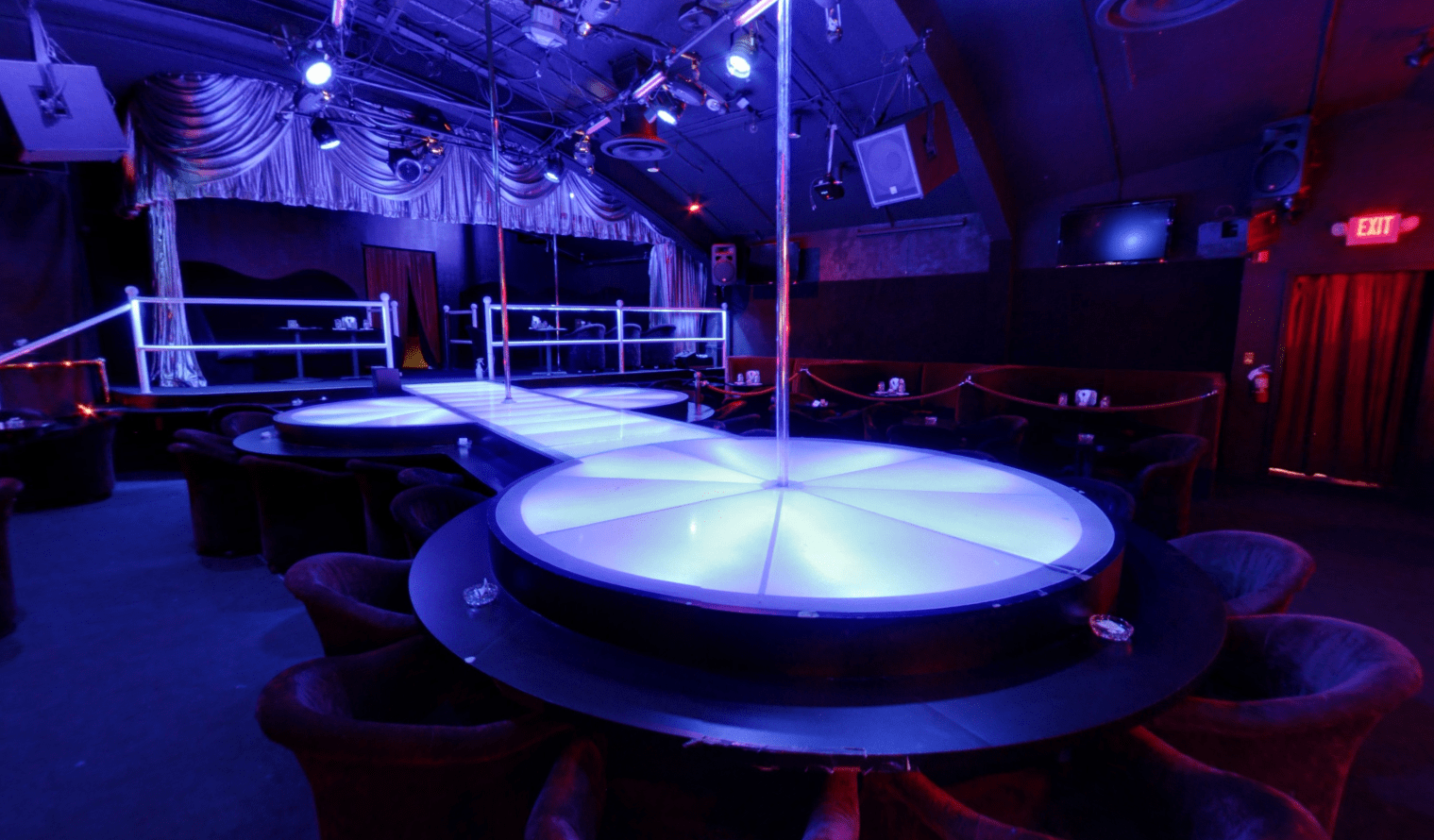 Everything old is new again. And that's certainly true for the Palomino which has been around forever. In fact, it's the only all-nude club in Vegas authorized to sell alcohol. It was grandfathered in before the powers that be decided that the two together (beer and bare) was verboten. This is an advantage the club puts to good use with some of the best prices at any Vegas strip club. Part of the old Vegas landscape, it has that great old Vegas feel including its oversized main stage on the first floor, its use of maroon as an interior design element and its muted lighting. Upstairs you'll find 3 large seating and VIP areas.
The location of the club isn't close to The Strip, but it's a trip worth making to one of the best strip clubs in Las Vegas. For a free ride just call the club.
For reservations and transportation, contact Palomino Club's Lead VIP Host, Chris Coletta at (810)-357-9861 and make sure to mention "LasVegasNightclubs.com" for our exclusive bottle and transportation package.
Peppermint Hippo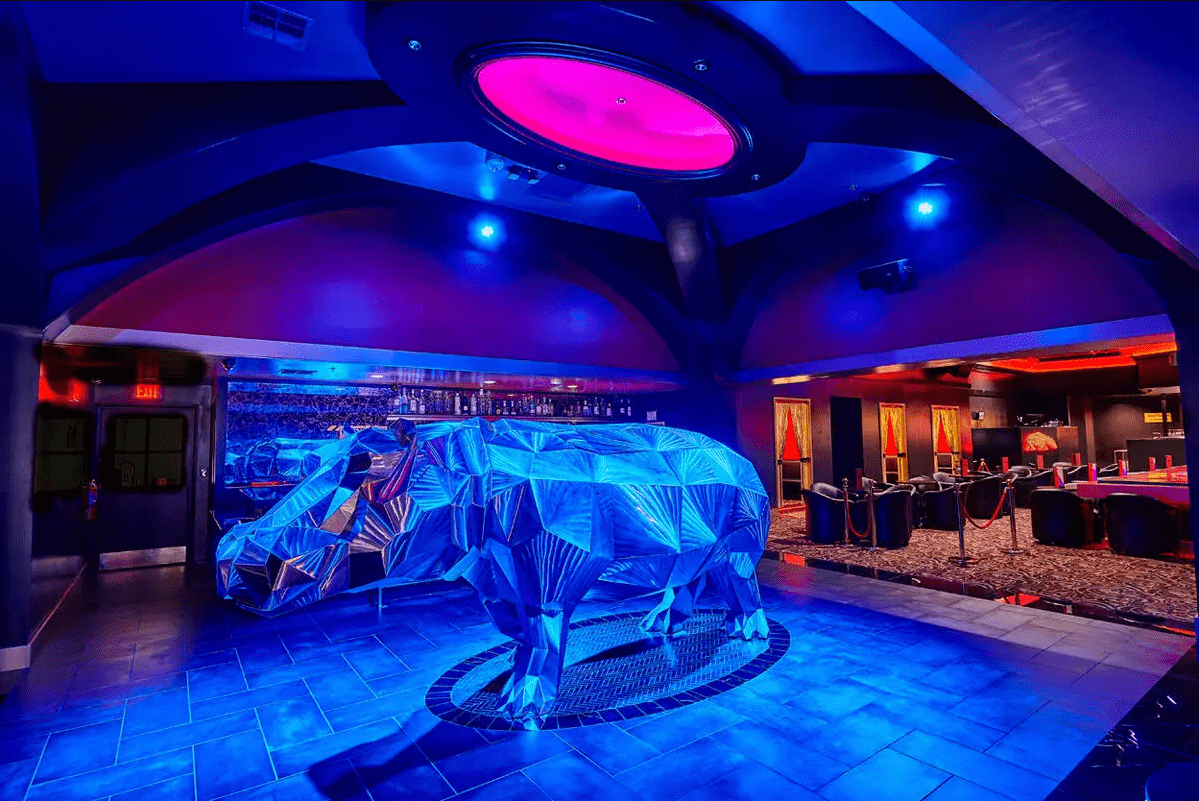 Located on the Las Vegas Strip, The Peppermint Hippo is one of the newest strip clubs Las Vegas has to offer. This was previously known as "OG's." Inside you can find two main stages on the main floor, four bars, and "a life-size statue of "Pepper" the hippo. The club is open 7 days a week, 24 hours a day offering a happy hour from 9am until 7pm which include $150 bottles, 50% off drink pricing and $20 buckets of beer. Inside you can also find a secluded speakeasy with its own high-end cocktail program.
Treasures Las Vegas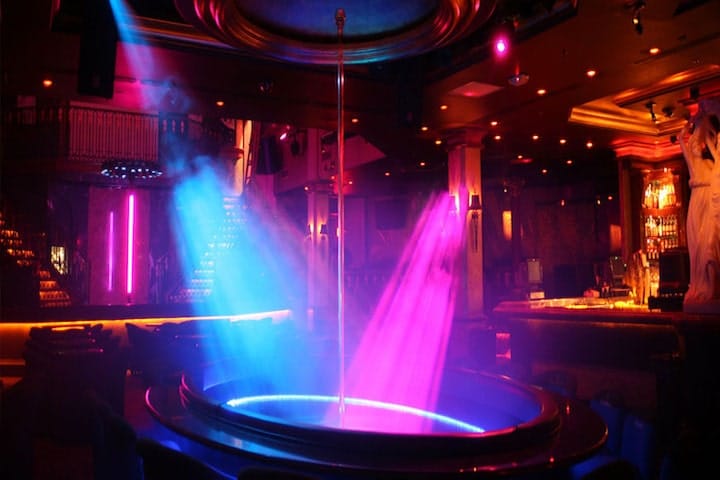 Naming your club Treasures leaves a lot to the imagination. Fortunately, Treasures located just a few short miles from The Strip delivers on every level.
Proving there's something for everyone, Treasures boasts a bevy of exotic dancers from the girl-next-door to the tattooed girl and everything in between. Blondes, brunettes, redheads, Asian, Latina, and of course, big boobs and booties if that's your thing. As for the property itself, prepare to have your mind blown. The entry may be the most dramatic of all Las Vegas strip clubs.The foyer inspires awe with an oversized chandelier and a winding staircase made of imported marble in keeping with the club's Italian manor theme. Just to the right of the foyer is the steakhouse which serves the best steaks you'll find at a strip club and can easily compete with steakhouses on The Strip.
Three stages dominate the main room and you're guaranteed to see at least one girl on each. Don't worry if you don't see your ideal girl right away. They rotate across the stages so if she's not immediately visible, she will be soon. Adding to perhaps the most spectacular stage in town are neon go-go poles. And if the current 27,000 square feet isn't enough for you there's speculation about adding an additional 19,000 square feet. The addition would makeTreasures among the biggest and best strip clubs in Las Vegas and force it to go on a hiring spree to find well, more treasures.
Sophia's Las Vegas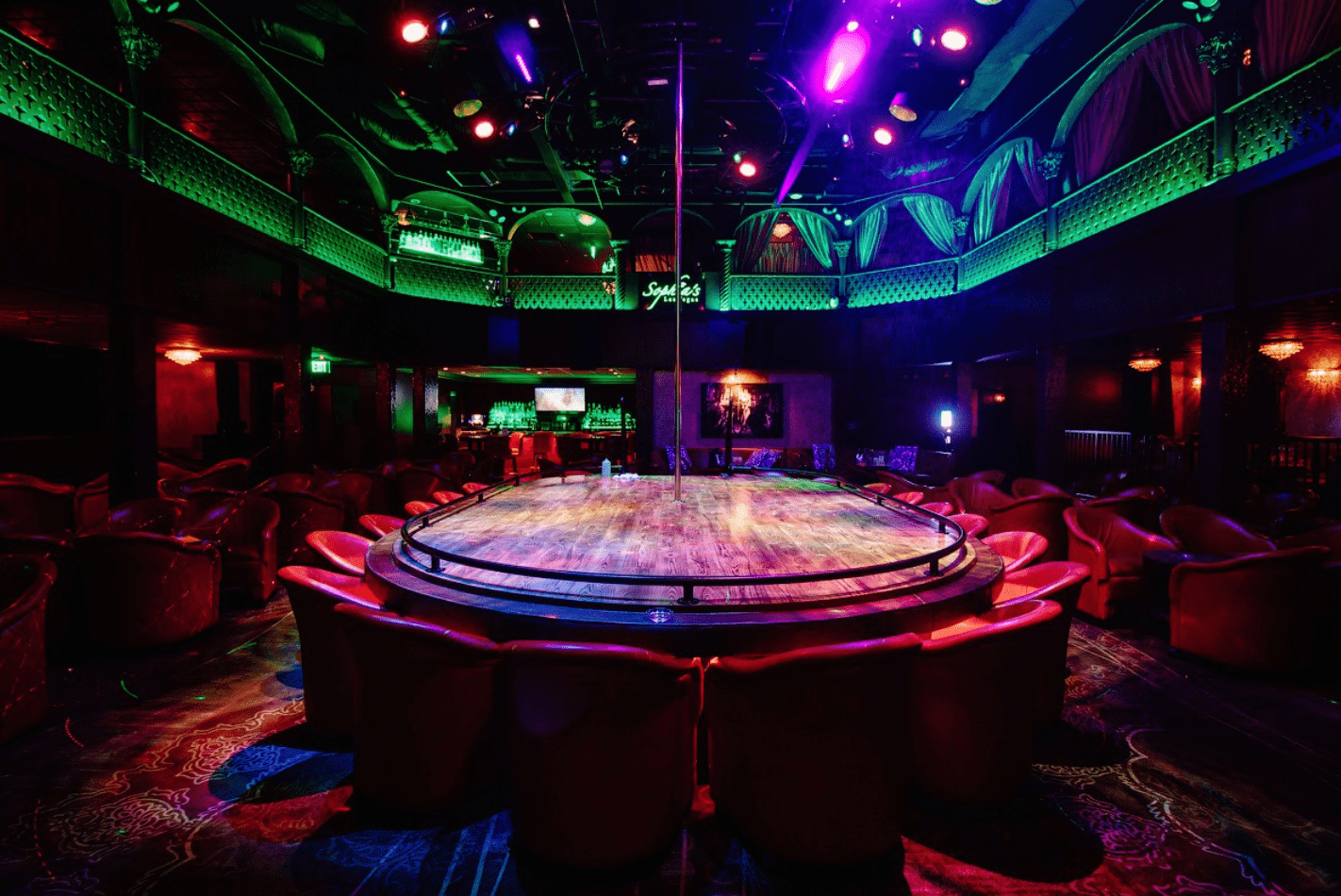 Sophias is located just off the famed Las Vegas Strip. It's one of the newest boutique strip clubs in town. Here you'll experience lavish adult entertainment performed by the some of the sexiest girls in Las Vegas and all in a stylish and comfortable environment. Experience unparalleled service from the industry's top-notch performers and servers. Relax in our VIP rooms where you can sample unique libations and delicious food. All this while you enjoy 2 stages, 3 full bars and a two-story luxury Las Vegas strip club. Sophias also offers free limousine transportation to the club starting your evening off on just the right note to prepare you for what's to come.
Girl Collection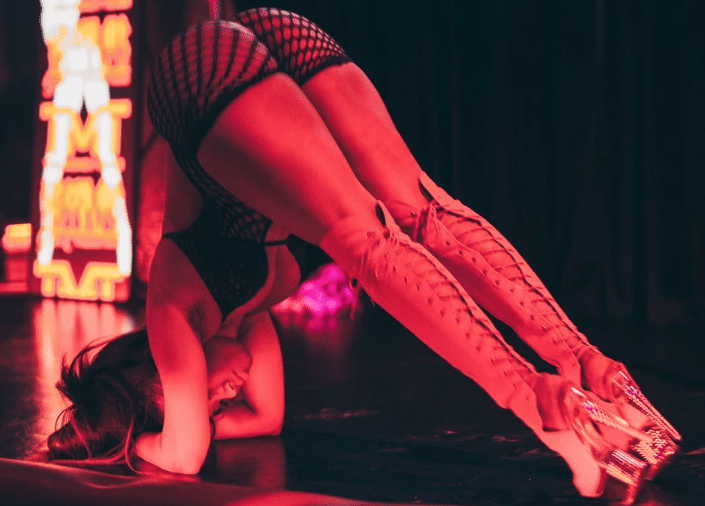 One of the newest strip clubs in Las Vegas is owned by none other than Floyd Mayweather. It's located at 2580 S. Highland Drive, near Sahara Avenue and Interstate 15 at the site of the former Sheri's Cabaret.
Being a celebrity helps attract other famous people who can be seen enjoying a wide range of beautiful girls of all types. The club is officially open to the public and the prices are reasonable. Of course, lovely ladies are on hand everywhere to offer bottle service, free limo, tickets, and events.
The 6,000 sq. foot building will serve as a "high end cabaret," a topless club that is allowed to serve alcohol, unlike the all-nude clubs that are prohibited from selling booze in Southern Nevada with the exception of the Palomino.
Girl Collection is slated to pursue "high-end clientele" and feature multiple rooms that can be reserved for groups, as well as private one-on-one VIP rooms. Each private room has its own TV monitor, as does every urinal in the up-scale men's room. There's also another bar upstairs in a luxurious private area that can be reserved for parties.
Larry Flints Hustler Club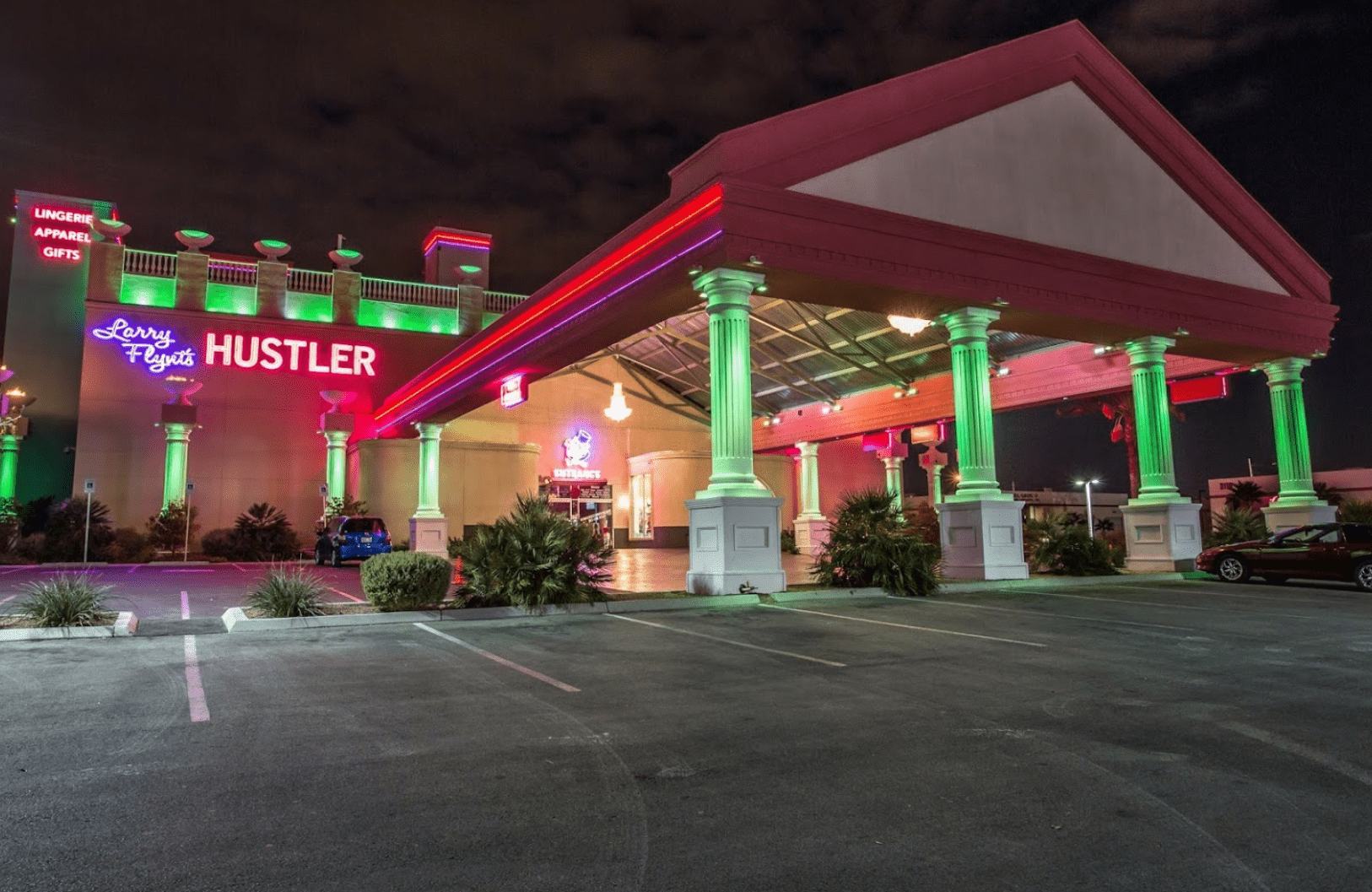 Las Vegas is known for offering the best of everything and strip clubs are no different. Across the I-15 from the center of The Strip you'll find Larry Flint's Hustler Club, one of the best strip clubs in Las Vegas. This club was created from a colossal inspiration and took several years to complete.
Spread out over 70,000 square feet, this club features three floors of astounding elegance. And possibilities. Oh, the possibilities. It's also a world-class event center and nightclub featuring five bars and crowned with a year round outdoor oasis on the rooftop. This area is perfect for larger parties with room for nearly 1,200 visitors. Adorned by breezy curtains and cabaret-styled sofas, here you'll find a comfortable escape from the action below. The elevator down from the roof to the second floor brings you to the VIP Bar and VIP Stage. The VIP Stage boasts a see-through glass catwalk that can be viewed from floor two at eye level or on floor one, above the guest. Floor two also contains three Sky Boxes and eleven Honey Suites.
Floor one displays The Hustler Stage and Beaver Stage, as well the Sexy Bar and the Double D' Bar. Floor One boasts a slew of banquettes replete with full bottle service. Also on floor one, you'll find the 20,000 square foot Hustler Hollywood store which offers some of the finest erotic clothing, lotions, potions and every kind of sex toys available anywhere.
If you are interested in visiting one of Las Vegas' best strip clubs, email us at [email protected] for entry and reservations or click the booking links above.