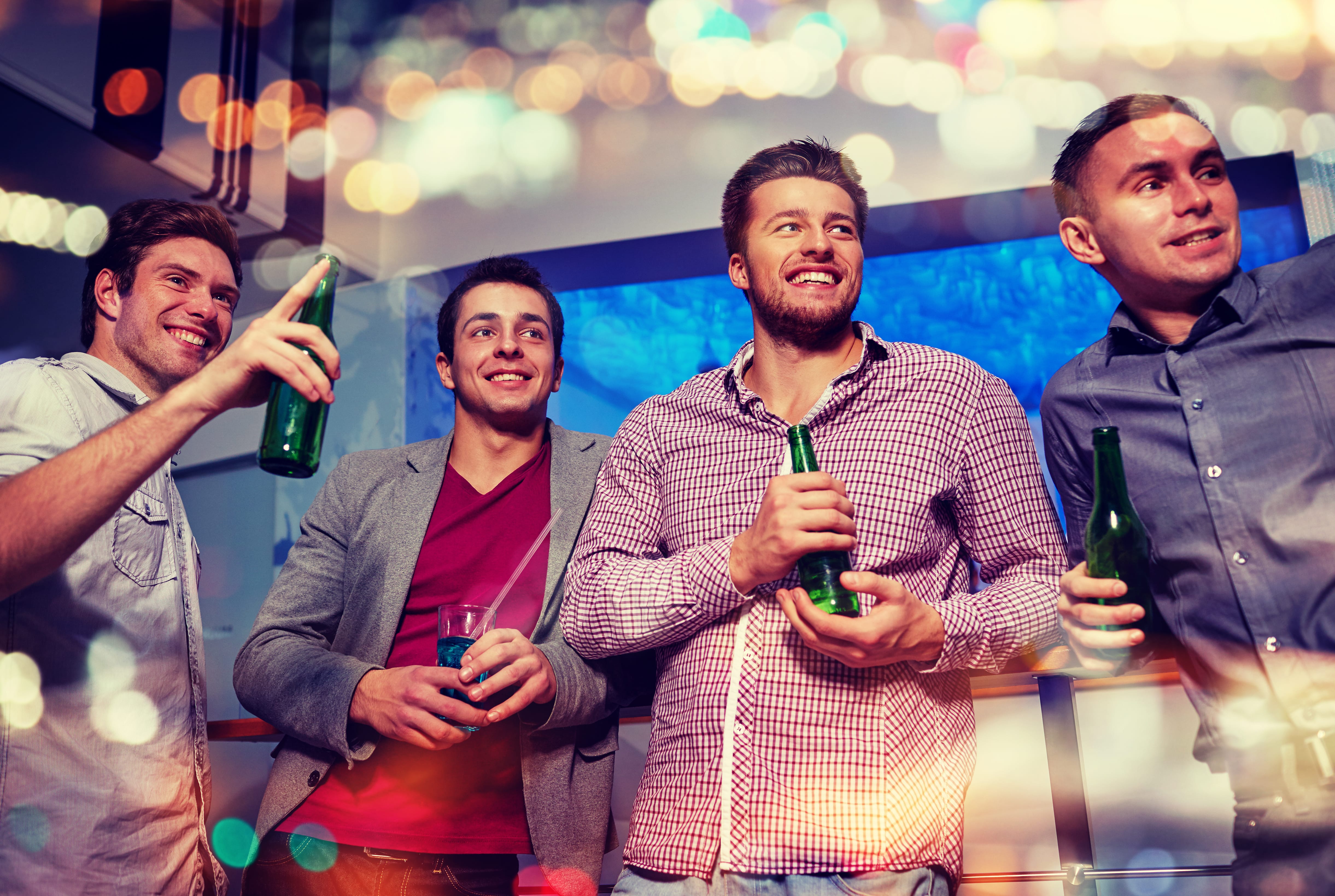 Tips For A Successful Las Vegas Bachelor Party
1. Try to keep your group size around 8 – 10 (or fewer) so that you aren't constantly getting split up at dinner tables and group activities, as this often causes everyone to get into cliques, starts drama, and is generally less fun.
2. Have an honest (and cut throat) conversation with the bachelor about who he actually wants to invite to Vegas. If you have "those guys" who will be more trouble to have around than they are worth, maybe find a way to make sure they don't make the trip or just go have a bachelor party in Colombia.
3. Same goes for who is involved in the actual planning of the trip. Start with a few people to plan the important parts (dates and the main day / night out), then bring in everyone else to discuss what you decided.
4. If you consider one day / night as the "main bachelor party," that typically looks like: dinner, nightclub (and / or pool during the day), and strip club.
5. We've got the best nightlife planning guide and free reservation access for each of those by contacting a VIP host. 
6. When you're not at a pool, club, or strip club, there are plenty of things to do that you'll all enjoy. (See activity list here).  
7. Don't be overly aggressive in planning activities for every hour of every day, especially on any morning after the group was likely out drinking (which, if we're being honest, is going to be every morning).
8. Try to make the bulk of your other activities "optional," meaning you let everyone in the group know what is scheduled and then it's entirely up to them whether or not they attend.
9. If everyone in your group has a cell phone (hey, some international visitors don't), group text chats will help keep everyone on the same page and connected. Just make sure to lay down some privacy guidelines, aka: "no one screenshot or share this with anyone."
10. If you're considering having everyone wear matching outfits (hey, everyone hates it, but it can end up being fun), just be aware of dress codes and mindful that a bunch of dudes in short shorts and clown hats can be pretty obnoxious to everyone else around you.
11. When you're a group of all guys, don't waste your time signing up for pool and nightclub guest lists. You will get turned away at the door if your group doesn't have at least as many girls as your group has guys.
12. That being said, even if you weren't considering it, you should at least price out what table service would cost for your group. When you factor in cover charges, waiting in line, and buying drinks at the bar, it's at least worth comparing for sure.
13. If one of your friends goes missing in Vegas, might want to peruse the Clark County Jail's online inmate search. (*Seriously, we do this all the time…).
14. Make sure everyone has Venmo downloaded and connected to their bank account. This will make splitting the costs of things simple and without excuse.
15. There are plenty of liquor and grocery stores (which sell liquor) within a quick Uber / Lyft ride from The Strip. Might be a good idea to stock up on drinks, snacks, and hangover supplies to have on hand in the room so you don't blow up your room service bill.
---
Let's have a quick word on getting around in Las Vegas:
Ordering a Lyft / Uber will likely be easier (and cheaper) than cabs.

Walking the Strip is fine to do here and there, but it can also be hot, tiring, and frustrating to be hit up by so many people trying to sell you things. Do it sparingly.

Speaking of, the Strip is about 4 miles long, but it's easy to get confused by the illusion of everything being "close." It's longer than you think.

Don't rule out a limo or party bus for the nights you're going out, solely because it can be a fun way for the whole group to get around. Find a list of companies

here

.

Strip clubs offer free limousine transportation and will waive your cover charges. Sign up for that

here

.

If you stay at Palms, Rio, Gold Coast or Hard Rock, don't try and walk to the Strip. It's an annoyingly long walk, especially during the Summer and / or while drunk.