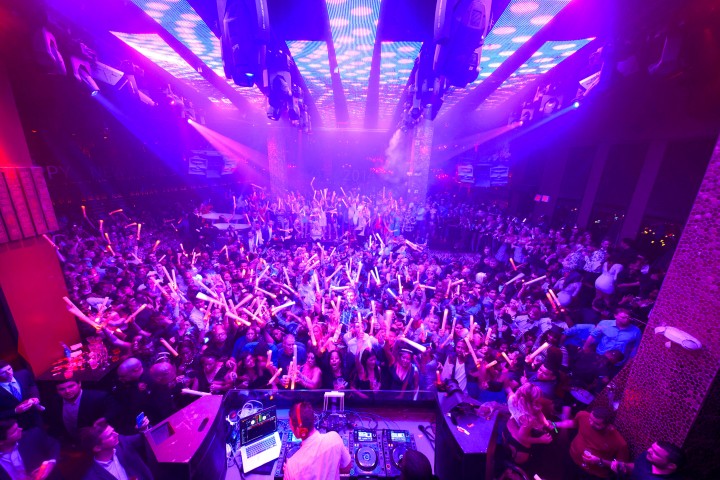 Las Vegas Dance Clubs:
Dance, drink, repeat. If that's your idea of partying at Las Vegas nightclubs, you've come to the right place. When it comes to the best Las Vegas dance clubs in 2022, can we tell you what is hip? Why, yes we can. Read on to learn all about where you want to be and what kind of dancing you'll be doing and find out when you can do it.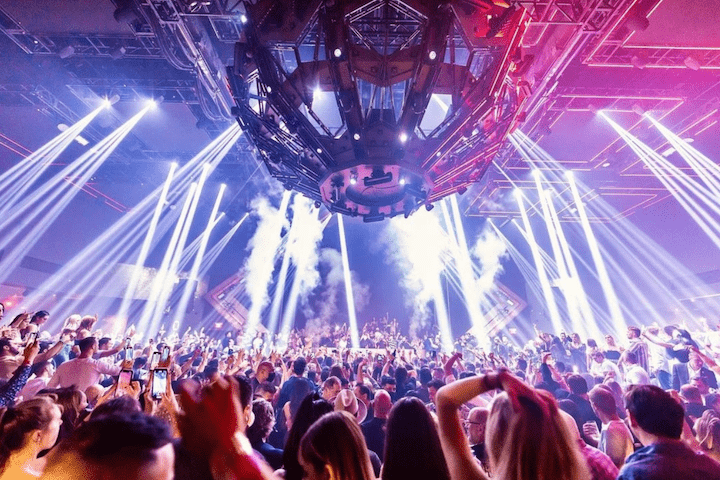 According to Las Vegas dance clubs aficionados, Zouk Las Vegas pretty well takes the cake for the best Las Vegas Dance clubs in 2022. To begin with, the dance floor is massive giving you plenty of room for all your signature moves. What's more, it puts you front and center of the DJ or live performance. Typically, the musical fare is concentrated on EDM with a sprinkling of top 40 and EDM and it goes all night. (Can you?) While a lot of other clubs pack their dance floors first to create excitement, it's not always with people who actually want to dance. 
If you visit TAO be prepared to be up close and personal with the DJ booth. For those looking to dance, this proximity really adds to the excitement and energy of the place. TAO in the Venetian has been a mainstay of dance clubs for years and has yet to disappoint. Open-format music, spectacular lighting and sound, and confetti drops take the experience to an entirely new place. The dance floor has multiple entrances and exits to rooms where you can relax and catch your breath so you can start all over again.
The concept of a dance club morphs into something more at Drai's where DJs spinning hip-hop music meet live concerts. Besides being eleven stories above The Strip with spectacular views of Las Vegas and the fantastic Bellagio Fountains (a great place to take a much-needed respite), this entire club is built around the dance floor. Sitting atop the three highest floors of the new boutique hotel, The Cromwell, Drai's hip-hop club in Las Vegas offers a place for serious dancing as well as a fabulous balcony for serious cooling off.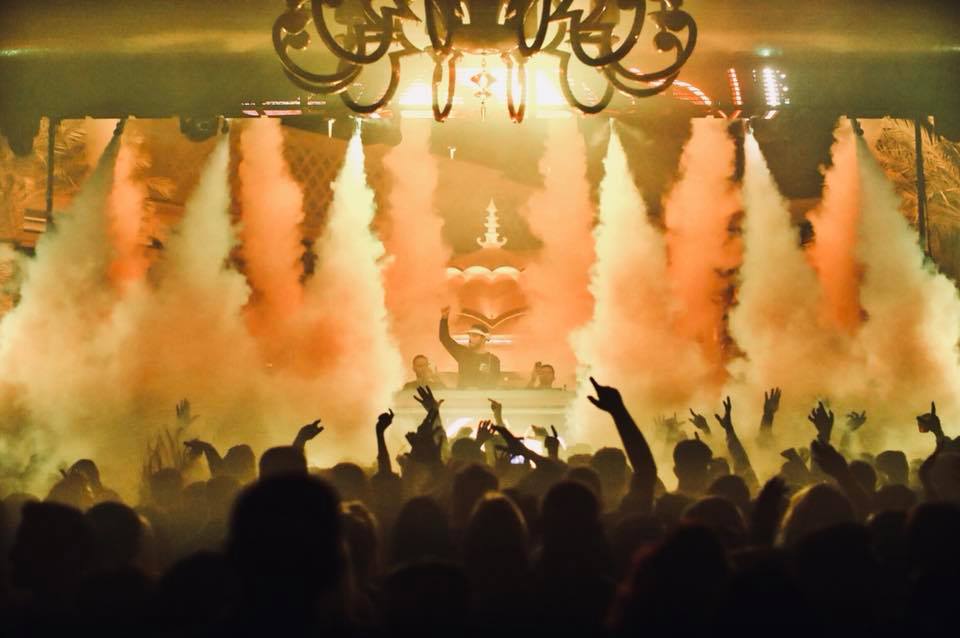 Like the best parts of its older sister Tryst, the centrally-located, ample dance floor at XS is surrounded by easily accessible VIP tables and booths, wide walking spaces, and enough room to actually reach the bar for a drink without bumping into anyone. This same mentality applies to the outside pool area where the lights and sound system were designed to make sure that those enjoying the night air enjoy the experience equally as well as those inside the club. Current DJ lineups are beyond a who's who; they're world famous DJs you've actually heard of. The important thing to remember about XS is that it's about the club, the guests and the experience you'll have. The Encore, sister hotel to the Wynn, put an obscene amount of time, energy and money into ensuring that you have the time of your life.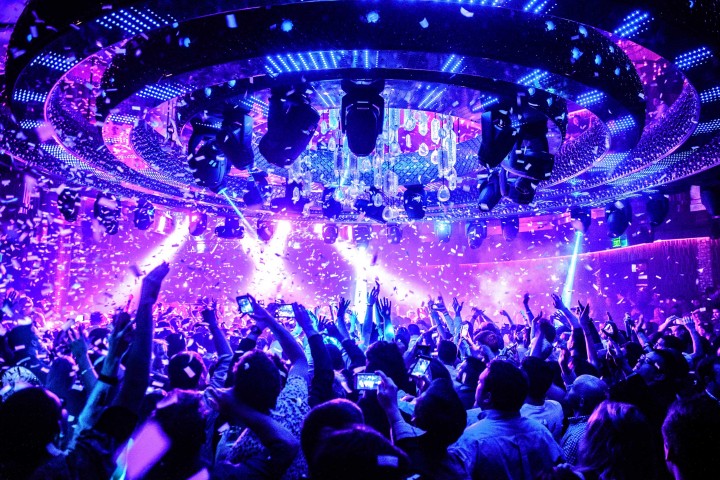 Omnia Nightclub's massive size can be intimidating, but don't let that stop you from enjoying one of the best Las Vegas dance clubs in 2018. This immense dance club occupies the former space for Pure at Caesars Palace. Extravagance is the rule with special options–especially for those wanting to dance. EDM lives in the main room and the dance floor is always packed. This is due in large part to A-list DJs and special performers every night. Another option is the Heart of Omnia where open-format and hip-hop music are top on the menu. This is where the real dancing happens with top-notch lighting and sound people doing what they do best. And finally, there's the terrace which overlooks The Strip and where patrons can dance to open-format music on an unrestricted dance floor that lets guests dance under the moonlight.
Three stories above the Hakkasan restaurant which, BTW, is delectable Cantonese cuisine, is Hakkasan nightclub located in the MGM Grand. Besides a massive dance space, Hakkasan boasts a lavish lounge area and an outdoor garden bar. The Ling Ling Lounge is a private, Eastern-inspired area on the third floor while the Ling Ling Club is a more modern dance area right next to the lounge. This is the club of DJs including Tiesto, Calvin Harris, Steve Aoki and many more artists that illustrate exactly what the EDM movement is all about. Hakkasan is a dance club in Vegas that recognizes that the space is so large that only the biggest names will draw the crowds and the crowds are there to dance.
Standing in line to cross those velvet ropes is well worth it when you see what's behind the doors. The main room at the Marquee is reminiscent of an old school Vegas showroom. If all that the Marquee located in the Cosmopolitan has to offer fogs your view for a few minutes, the ample dance floor replete with sparkling disco ball will bring you back. The main room is the place to start your night. Expect EDM from a top-notch roster of world-class DJs.
If you're in the mood for hip-hop and top 40, make your way to the Boom Box Room. This room is so intimate, you'll practically have to hold your breath not to rub shoulders with other patrons. The Boom Box Room boasts a 360-degree bar and myriad VIP tables surrounding an ample dance floor. There are even views of The Strip from the back tables. Too tired to dance anymore? Step out on the balcony for some fresh air and a battery recharge.