This multi-level venue includes the main club with a mezzanine level, which includes 5 private suites above the dance floor, each with its own private entrance. Jewel Nightclub's DJ booth includes a never before seen production wall. It features a double sided LED video screen and special effects lighting, also allowing for 360-degree movement.
Now that you've gotten an idea of what Jewel has to offer, take a minute and watch this video to actually visualize what you're about to experience!
After seeing what a night at Jewel is actually like, i'm sure you're thinking to yourself that you want to go now. We've got you covered. Just click below to message a Jewel VIP host directly.
By clicking here, you are submitting a request to an actual VIP host at Jewel Nightclub
Insider Tips For Jewel Nightclub:
THE SETUP AT THE DOOR: While the actual club entrance is at the bottom of the escalators near Aria's main North entrance, you'll see a bevy of roped off areas above the escalator. The Jewel Nightclub team has done an excellent job placing signage telling you where to go, but table check in will be to your right, guest list and general admission to the left.
NAVIGATING THE ROPES: Average wait times are 30 minutes – 2 hours depending on the night. Best to arrive by 10:00pm on JEWEL'S busiest nights.
HOW TO GET TO THE NIGHTCLUB: Located by the North Entrance of Aria.
BEST NIGHTS TO GO: Monday (Industry Night), Friday and Saturday. Weekend nights have the biggest headliners, crowds). Mondays have a good mix of Vegas locals and visitors on their Monday night industry party.
DRESS CODE: So that there isn't any problem getting into the club once at the rope, gentlemen should make sure to wear a collared shirt and / or sport coat. Always be mindful of wearing nicer shoes and avoid anything that can be considered sportswear (track jackets, jerseys, sports shoes, hats, etc). Remember, if you are unsure if something will work or not, play it safe.
DRINK PRICES: Mixed Drinks Start at $15, Beers $8, Shots $8.
BOTTLE SERVICE PRICING: Table service pricing varies based on demand and event for the night. Bottles start at $550. For an accurate quote on a bottle service minimum and table pricing, visit the Jewel bottle service page. To learn more on how bottle service works, read our complete guide.
BEST TABLE LOCATION: With a circular layout of tables that each offer a direct view of the dance floor action, you'll not find a "bad" table location. Prime locations are near the DJ booth, and large groups (15+) should inquire about one of five uniquely themed skyboxes that overlook everything in completely different VIP style.
GUEST LIST: Sign up for Guest list.
Jewel Nightclub Map: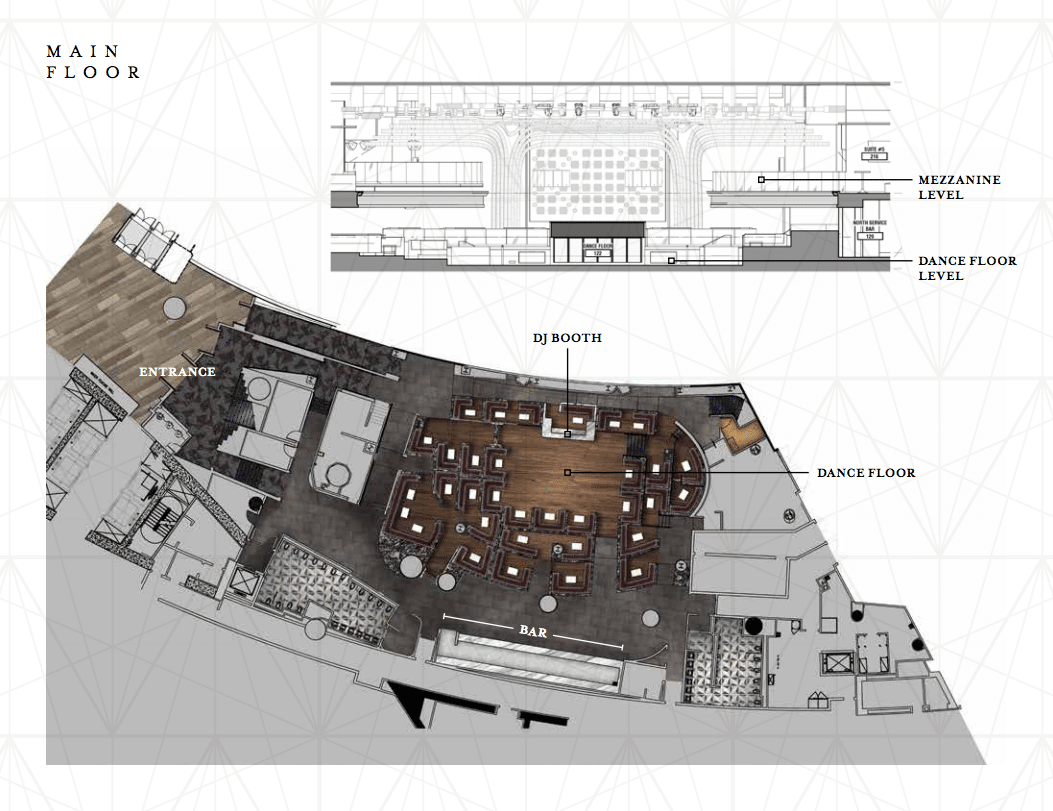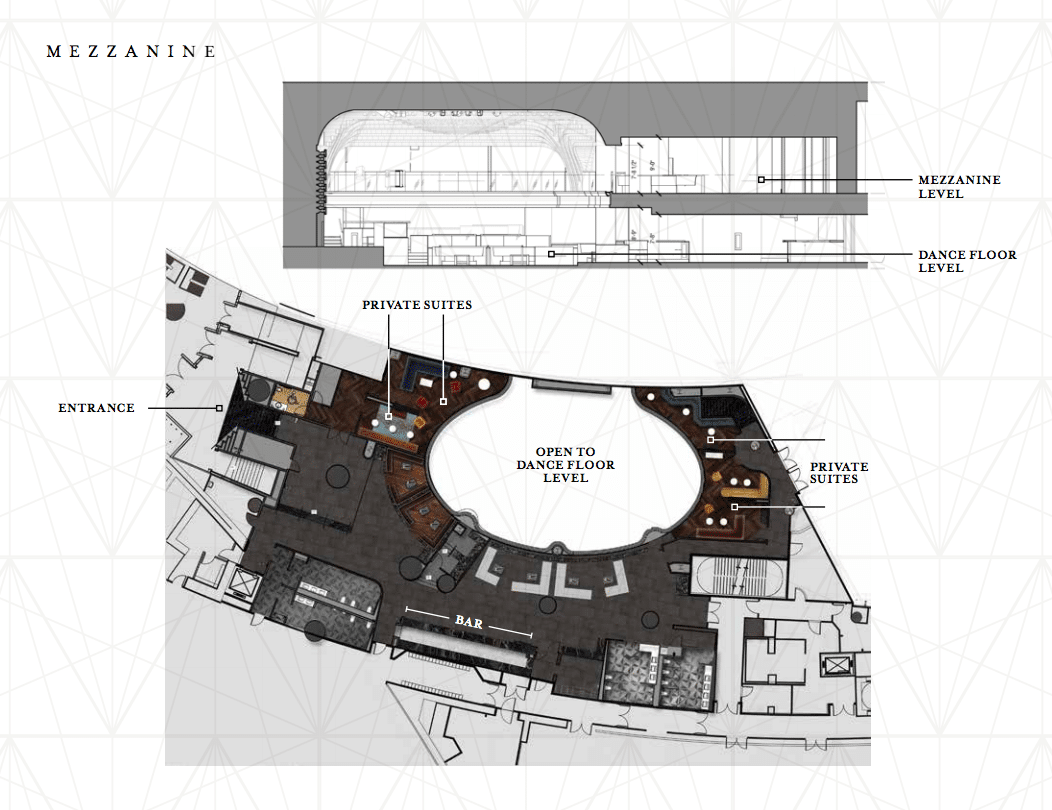 Photos Of Jewel Nightclub: