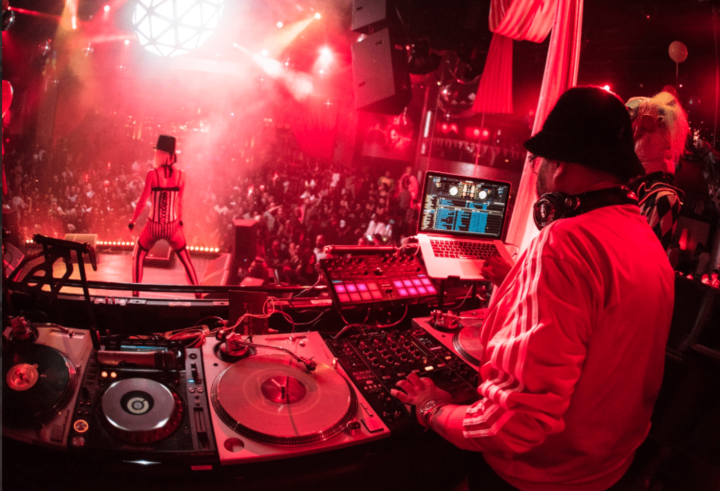 Hip Hop Clubs In Las Vegas:
In a quest to bring you only the truly hippest and hottest hip hop clubs in Las Vegas, LasVegasNightclubs.com has pulled together this list giving you the 411 on only the best hip hop clubs in Vegas 2022.
Our M.O. is simple: We want hip and hot, and don't know anyone who doesn't. If we did, they definitely wouldn't be a part of our crew.
And the hottest hip hop clubs in Las Vegas love us! They know we've been there and done that, so they better have something off-the-hook happening or we ain't coming and we certainly ain't advertising it.
When a hip hop club, bar or lounge is advertised on LasVegasNightclubs.com, you know it's got mad clout or it wouldn't be here.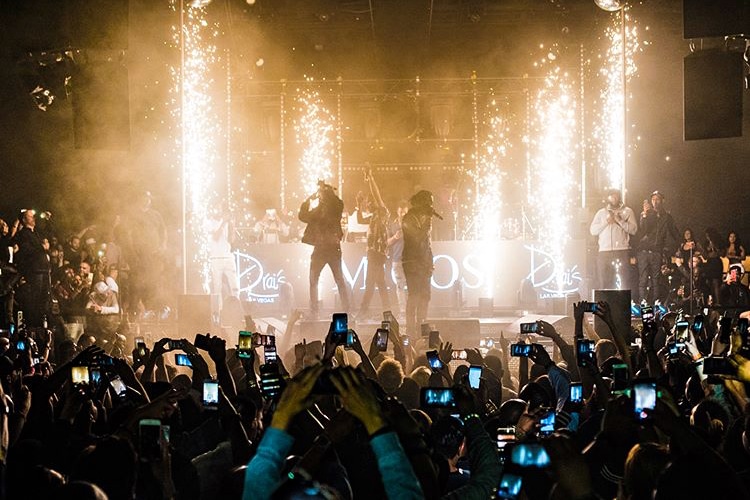 Without exception, the #1 spot for hip hop in Vegas is Drai's Nightclub located inside the newly built boutique hotel,The Cromwell. The ambience, music and live performances of this 65,000 square feet, multi-level venue all scream hip hop and not just any hip hop, but the best of the hip hop clubs in Las Vegas. Drai's Nightclub is the hip-hop center for black clubs in Vegas and it's always throbbing with energy and top-notch performances by superstar DJs and performance artists such as Chris Brown, Tyga, 50 Cent, The Weekend, Migos and more. Drai's offers a multi-sensory experience that takes entertainment and service to new heights featuring 7,000 square feet of state-of-the-art LED screens and over 75 indoor and outdoor seating options. Additionally, Drais After Hours lets you wind down after a long day and night as you take in the panoramic views of The Strip and the rising of the sun.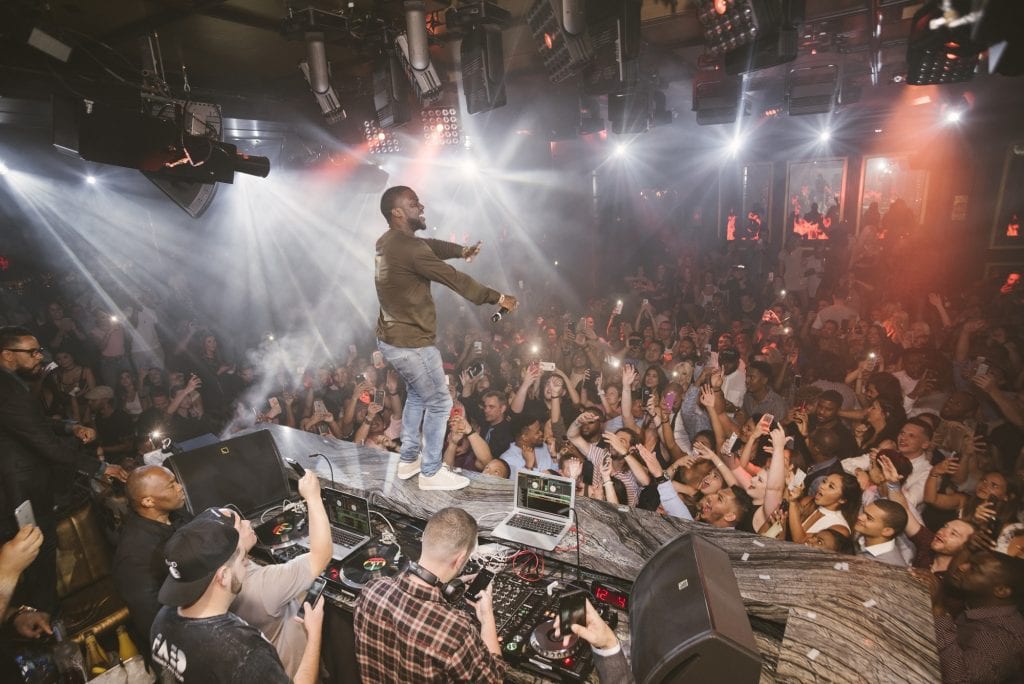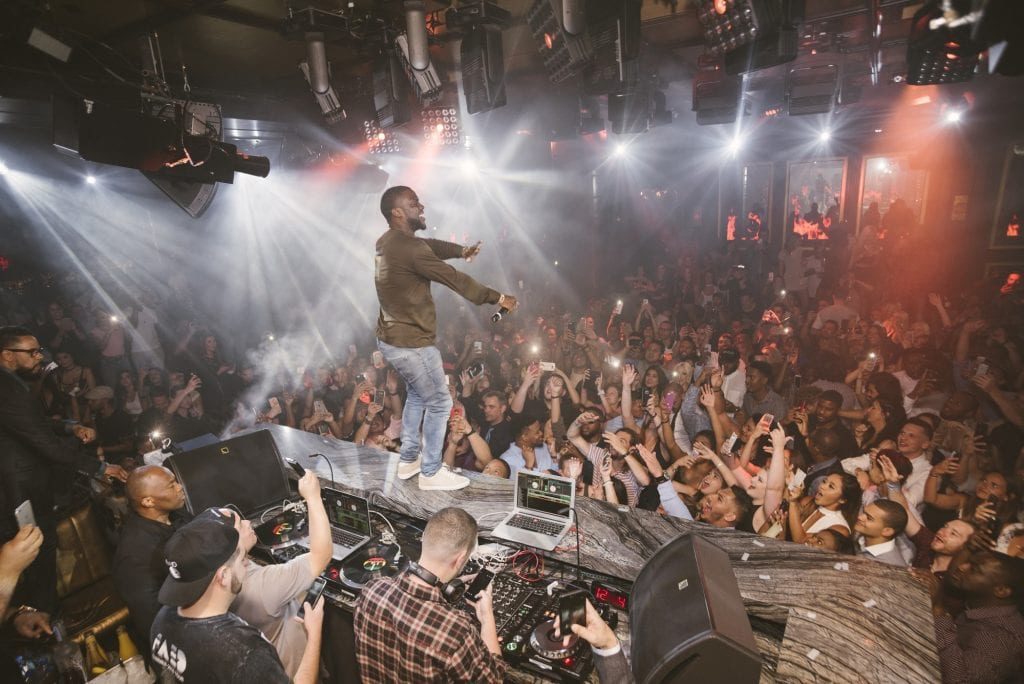 Take a trip to Caesar's Palace for a visit to Omnia Nightclub all to get in to the Heart of Omnia. While it may seem like a hassle to get to, but as top Vegas hip hop clubs go, it transcends all. Without question, Heart of Omnia throws down some of the most banging parties of any hip hop club in Sin City. The Heart plays mainstream hip hop as well as top 40. Be sure to wear comfortable shoes because you will be dancing. Naturally, the hottest events draw the biggest and best crowds, the Heart is no exception. It's crazy packed. This may be because Omnia Nightclub is one of the hottest clubs in Las Vegas thanks in part to the mega-star DJs they attract. Be sure to get your pic taken in the on-premises photo booth. After all, there's nothing like a buzzed photo, right? What's more, since the Heart isn't why people visit Omnia, you can talk to a VIP host and get some pretty good pricing on bottle service. Additionally, dance floor tables in the Heart are cheaper than those in the main room. And finally, most of tthe tables are around the dance floor in the Heart so you'll always be front and center. The perfect place to be in a hip-hop club in Las Vegas.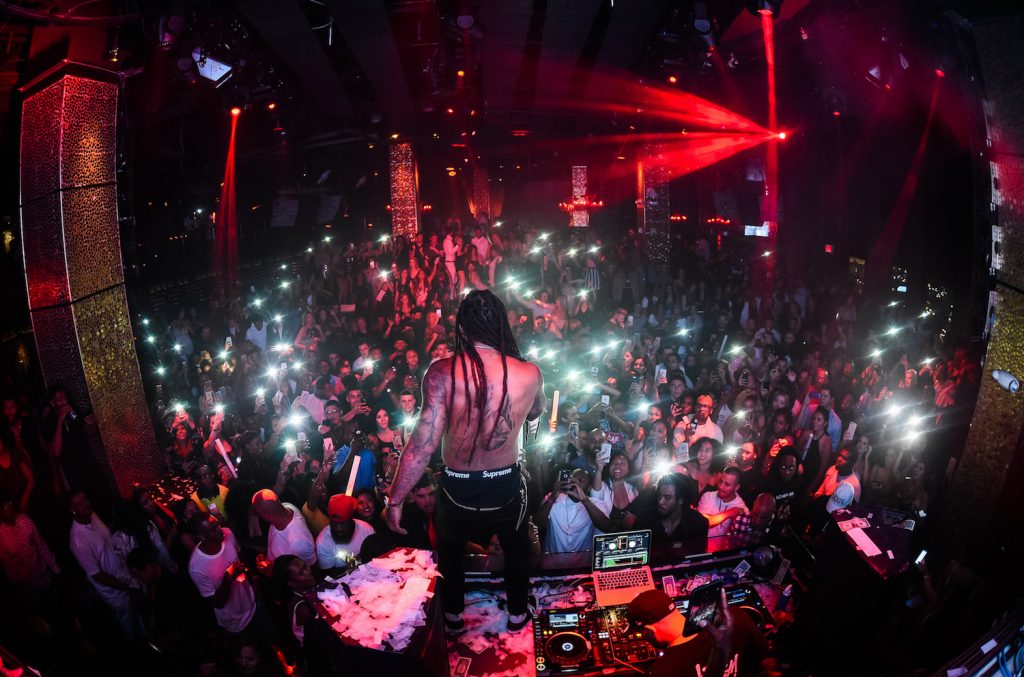 When a Vegas club keep its doors open for 13 years, you know their doing something really right and that's certaining the case with Tao. If you're looking for one of the hip hop clubs in Las Vegas, you're there with TAO. Mega stars like Snoop Dog and Jermaine Dupri are just part of the creative program of this 60,000 square feet, 3 story "Asian-like City." which houses a restaurant, banquet facilities, ample dance floor, hip hop lounge, nightclub, and beach. While the main room plays a mix of top 40, EDM and hip hop, the Opium Room caters to those who crave the best hip hop club in Vegas.
As if Hakkasan wasn't enough of a nightclub to satisfy your craving to party, it also boasts one of the best hip hop clubs in Las Vegas: the Ling Ling Club. It's a club within a club. Remember that Hakkasan located inside the MGM Grand is so large and intricate that finding your way to the Ling Ling Club can take some doing, so pay close attention. Just wherever you arrive, you'll find some serious dancing going on here probably because they play more mainstram hip-hop than underground. Whatever the case, the place is always packed. Maybe that's a function of it's unique small size or maybe it's because of the tunes they spin, the bottom line is the energy is off the charts. While most EDM clubs invest heavily in lighting and visuals, most hip-hop clubs do not. But the Ling Ling Club does. The lighting is synced to the music to give you that perfect atmosphere.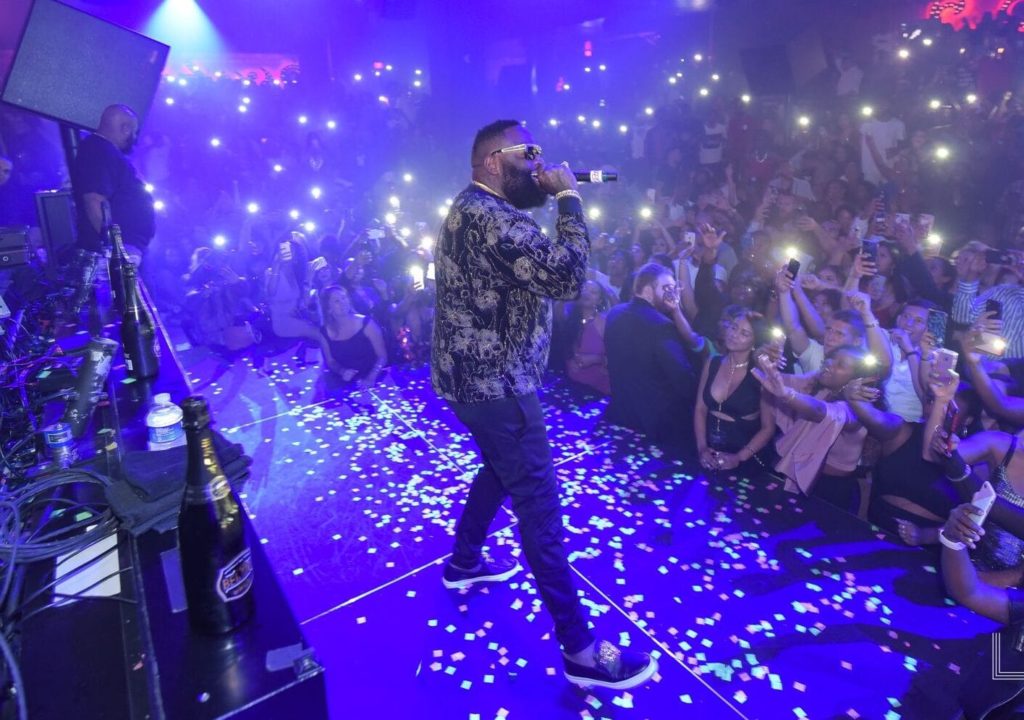 Since you'll rarely hear EDM here, Light qualifies as one of the top hip hop clubs in Vegas. A few years ago Play management took over this beast at Mandalay Bay and took the club to a new level with a spectacular schedule of live hip hop performances including such A-list performers as Ludacris, Metro Boomin, T-Pain, Tyga, Rick Ross, and J Cole to name a few. But they didn't stop at a truly memorable hip hop roster. Light boasts some of the best lighting, sound and production on The Strip with what is without question the largest LED screen in all of Sin City. What's more, just about every table at this multi-tiered club has a fabulous view of the acrobats dancing across the ceiling aka Cirque du Soleil to what else but hip hop music.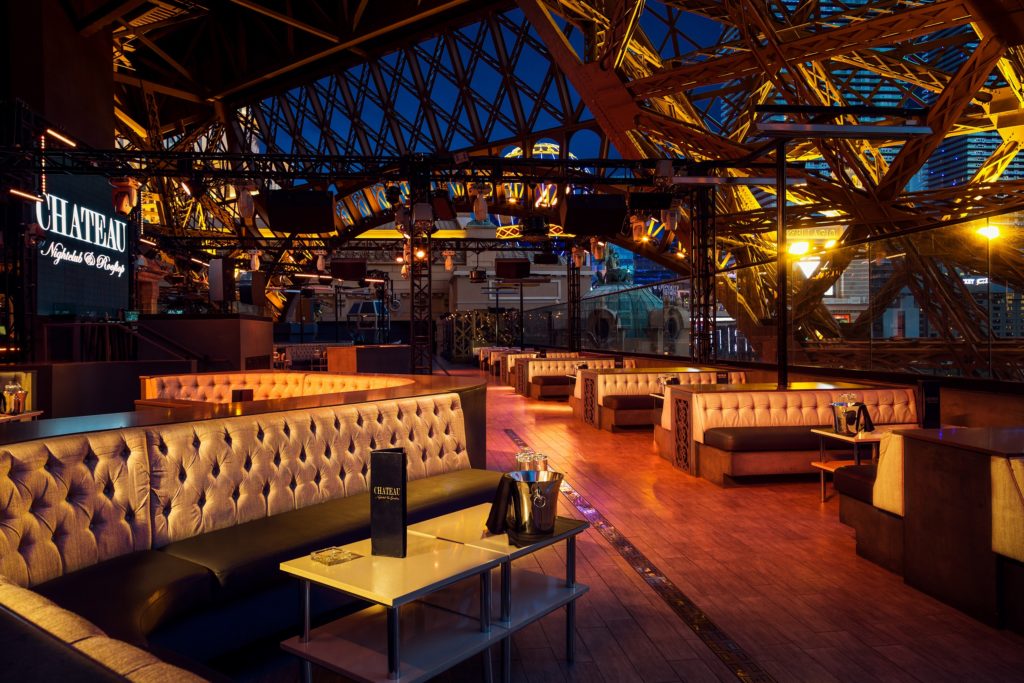 Located at the Paris Hotel and Casino, Chateau does hip – hip European style. Climb the spiral staircase to Chateau's second floor entrance and breathe in intricate old world charm combined with sleek modern French design. The focal point of Chateau (besides the panoramic view of The Strip and the spectacular Bellagio fountains from the lavish, 22,000 square foot rooftop gardens and the faux Statue of Liberty) is the centrally located DJ booth elevated 10 feet above a marble fireplace. Naturally, Chateau boasts an A-list roster of hip hop and R&B artists. See and be seen (dancing mostly) in this unique hip hop club with VIP tables surrounding the dance floor. Vaulted ceilings, state-of-the-art, pulsating lighting, booming sound system, ornate chandeliers, and a location high above the Vegas skyline make Chateau the venue not to be missed.