Everyone needs/loves a pregame spot, and Las Vegas doesn't offer the main course without an appetizer (or several). If you're looking for somewhere to grab a drink (or two) before heading to the nightclub, check out this list of list of the best bars in Las Vegas (Yes, that means lounges as well) in each hotel so you can get the most out of your evening and not waste time traveling around.
Where to drink at MGM Grand before Hakkasan
If you're heading for a night out to Hakkasan, the world is your oyster when it comes to pregame spots. MGM is known for its large array of bars, lounges, and restaurants, so there are quite a few places to choose from to wet your whistle.
Level Up
Level Up is filled with everything a person could want to entertain them before a big night out. Arcade games, shuffleboard, live music, and drink specials await anyone who enters, and the location is extremely central. You can find this spot on the main floor near the MGM entrance that leads in from the Strip.
Centrifuge
Centrifuge offers a trendy space to sip, chat, or people watch, and the circular design is ideal for seeing or being seen. This lounge gives you a taste of the sophistication the rest of the resort is known for, within an easy distance to the club.
Hakkasan Restaurant
Hakkasan Restaurant obviously offers tipples to anyone who is seeking a little taste before the big night. Their specialty cocktails are incredible, and the vibe is immaculate. Definitely one of the best ways to settle into the Hakkasan mood is by starting here.
Where to drink at Aria before Jewel
Alibi Lounge
Alibi is an Ultra Lounge with a big personality. Here you can find imaginative cocktails, a stylish and opulent setting, as well as the ideal atmosphere for a pregame before walking down the casino towards Jewel.
Where to drink at the Cosmopolitan before Marquee
Clique
Clique is a prize of a pregame spot located on the casino floor of the decadent Cosmopolitan Hotel. Known for its quirky and enticing venues, the Cosmo is no stranger to allure and sensual experiences, which is why this bar, with its tableside mixology options and delicious dishes, is a top option.
Chandelier Bar
Chandelier Bar is hard to miss, mainly because its dazzling design spans several stories and provides patrons with three very unique spaces. You can find art, intrigue, fun, and immersive experiences on each level, with creative installations and craft cocktails galore. The first floor offers the casino lounge, while the second level offers a dreamy dive into the crystalline atmosphere that makes this spot so spectacular. If you've ever wanted to sip inside a chandelier, this is your venue. Plus it's located right out front of Marquee Nightclub.
Ski Lodge at Superfrico
Ski Lodge is your chance to get a taste of apres ski bar life any time of the year, and this chalet-style bar will have you feeling like you've just stepped off the slopes. Cozy seats and a warm, welcoming ambiance await, so why not indulge before the wild night ahead?
The Barbershop
The Barbershop is more than just a speakeasy: it is a portal to another world filled with illustrious whiskeys and professional barbers who can boast some of the best cuts in the world. If you love being transported to another time filled with genteel spirits and cheeky interactions, this venue will have you wishing you could stop in every time you need a trim (or just want a drink).
Where to drink at Caesars Palace before Omnia
Vista Cocktail Lounge
Vista Cocktail Lounge sells itself as an alternative to the busy bustle of a regular nightclub. While you might not trade in your time to party at Omnia to stay here all night, it is definitely worth a visit for the LED views which depict a crisp Manhattan evening across from the bar. Whoever said you can't be in two places at once has obviously never been to Vista Cocktail Lounge.
Vanderpump Cocktail Garden
Vanderpump Cocktail Garden is a homage to all things sparkly, expensive, and provocative. Part garden, part luxurious lounge, this spot is sure to enthrall and set the mood for Omnia's opulence (which is also a short distance from the bar). Sip on craft cocktails while you sink into the feeling of being a VIP, or at least a cast member from the infamous Vanderpump Rules.
Where to drink at the Cromwell before Drai's
Bound
Bound isn't just your average lobby bar: this venue provides guests with curated cocktail menus and an intimate, elegant layout that exudes high-end ambiance. Whether you plan to get down and dirty at Drai's, or you just wanted to pop up to glimpse the epic views and watch the impressive acts, this lounge is the way to start (or end) an evening.
Where to drink at Venetian/Palazzo before Tao
Electra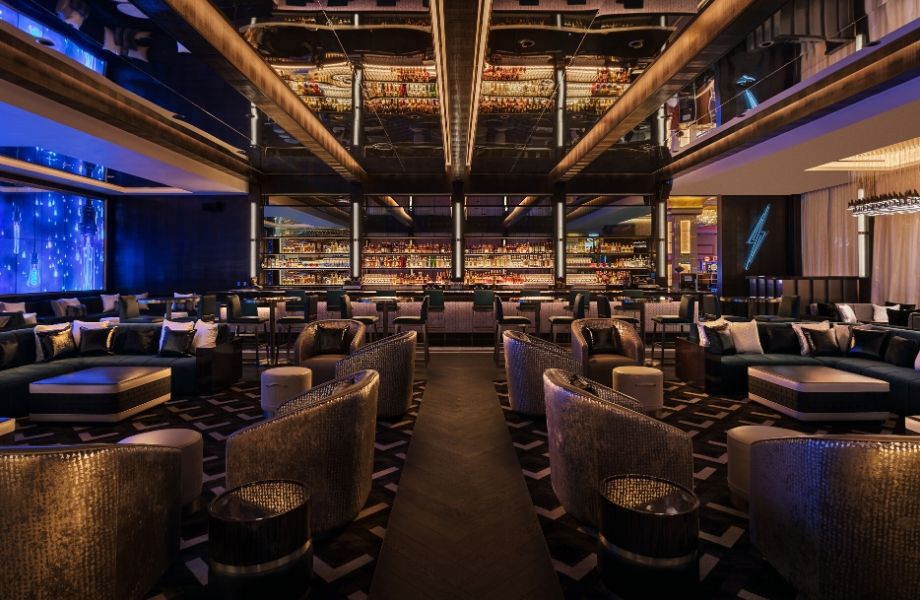 Electra promises patrons a taste of everything inside their walls: including a nightclub atmosphere and one of the biggest Mezcal collections in the city. If you're lacking in the conversation department, one section of the bar is dedicated to displaying works of custom, digital art, while The Bracelet booth offers a private experience glittered in gold. DJs provide background music to your experience, preparing your senses for Tao's encore.
Rosina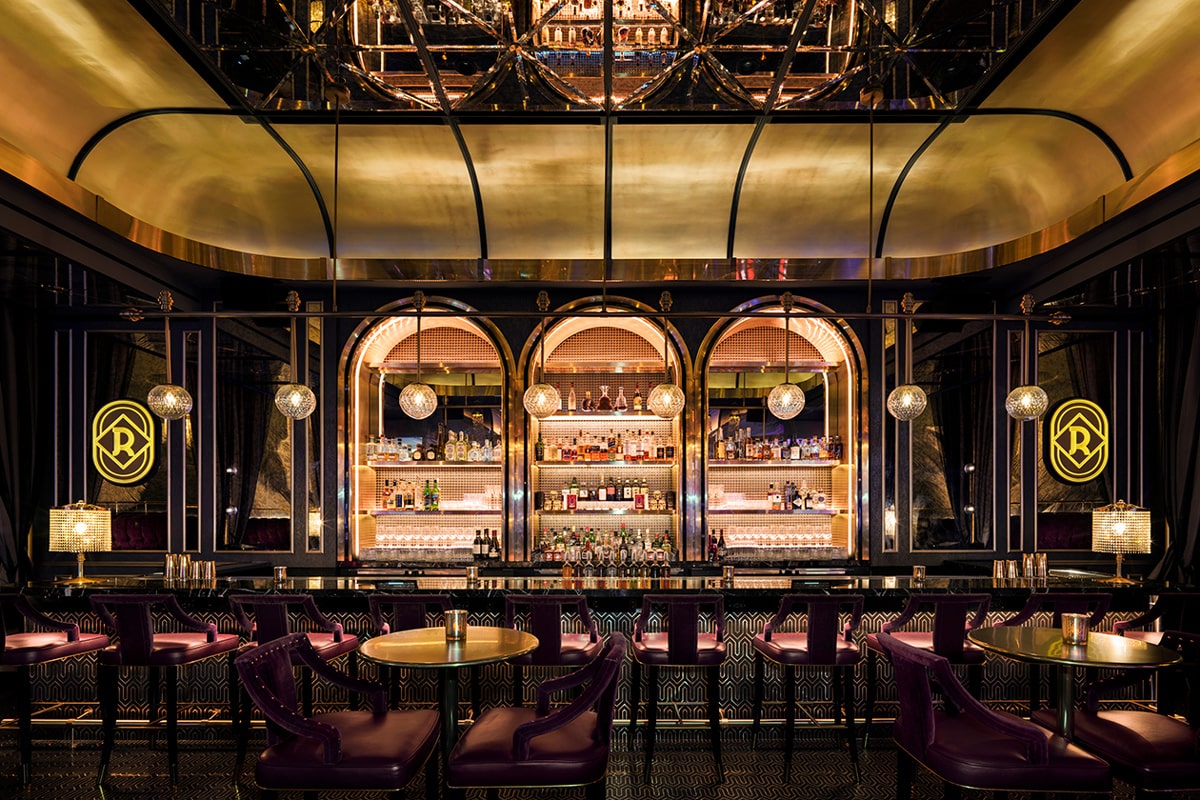 Rosina has a number of accolades under its belt, including a "Best Secret Menu" vote from Vegas Magazine and a nod from Conde Nast. The venue boasts a nightclub feel without overwhelming crowds or noise. In fact, this spot is considered one of the best places to go as a couple, thanks to the Champagne on Call button and the intimate setting. However, even a group can enjoy the delicious drinks and DJ beats that make this spot a must while in the Palazzo.
Dorsey Cocktail Bar
Dorsey is another Venetian gem that provides a look into the past with classy decor reminiscent of the Gilded Era. The menu is a variety of tasty tipples and whiskery-inspired concoctions, while the Hip Hop music brings everything into the 21st century and adds just enough modernity without taking away from the elegance and sophistication.
Where to drink at the Wynn before XS
Delilah
Delilah might be tricky to get into, but it's worth the wait. The fine dining venue doubles as a lounge, and there is even a dress code to adhere to. If you're looking for a quick beer, the Palazzo might be a better pregame spot, but if you're wanting the full monty out of your evening: dinner, decadence, and debauchery, you can get the first two at this high-end venue before proceeding to XS.
Where to drink at Resorts World before Zouk
Gatsby's Cocktail Lounge
Gatsby's is exactly what you would expect from the name: vintage-inspired interiors and glitzy designs. The upscale 360-degree bar allows you to sip bubbly while watching the comings and goings of the hotel, much like the people at Gatsby's infamous parties would watch other guests. The music sets the tone for opulence and excitement, helping you get into the true party spirit F. Scott Fitzgerald created.
Eight Lounge
Eight Lounge is energy incarnate, a mesmerizing cigar bar with top-quality cocktails and pours. Whether you're looking for a laid-back, quiet drink or an exciting environment that will hype you up for Zouk, this spot can accommodate and is sure to become a favorite pregame locale.