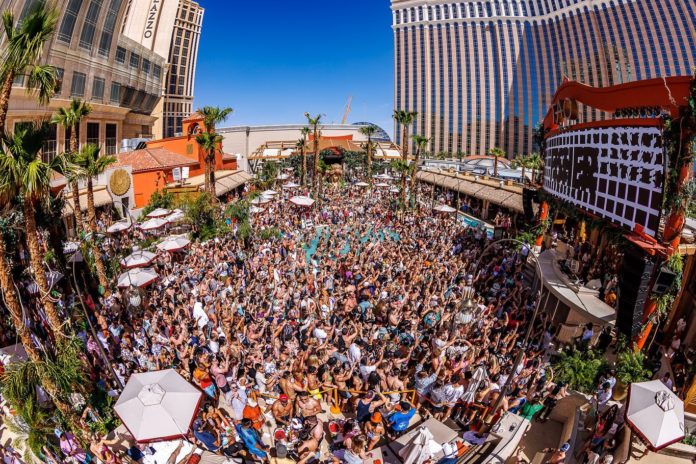 Revamps, makeovers, and 'having some work done' are all common phrases in Las Vegas, but you might be surprised to know club venues use them just as much as the patrons that attend them. Most of the big day or night clubs have had some cosmetic alterations, as it keeps everything current and up to par with the ever growing city. Vegas is nothing if not flashy, so staying relevant is the first step toward success for any venue. One spot which recently underwent some major renovations was Tao Beach, a staple in the pool lineup since its opening in 2007. While the smaller space was still a hotspot for tourists and locals alike, the update has completely changed the game for this iconic club.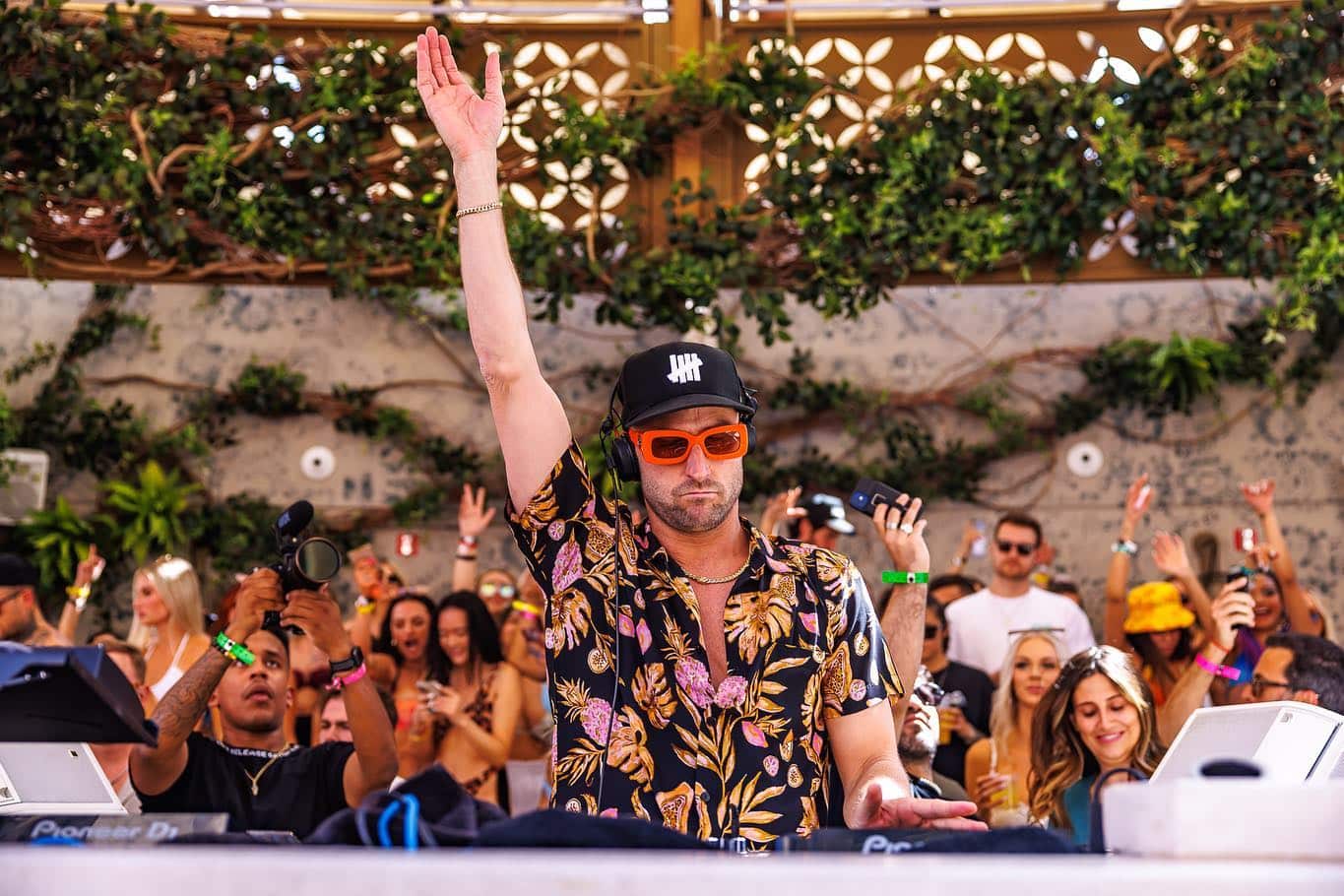 Reinventing yourself is just a part of the game these days, and Tao Beach has set a new bar for the other pools to contend with. The transformation of the five acre space was undertaken by the Rockwell Group, and can now fit around 3,000 visitors. Because this venue was always known for its DJ and artist lineup, they chose to keep the stage front and center so everyone could get the best views of the biggest names in current music. This summer saw an impressive calendar, with everyone from Afrojack to Illenium spinning sick beats throughout the peak season. Kaskade, Alesso, Fisher and even DJ Pauly D have called the booth home at one point or another, but Illenium was coveted enough to snag a residency at the popular pool party. He already makes constant appearances at Hakkasan, Omnia, and Wet Republic, and since the merge of Hakkasan and Tao Group, there is more than enough talent to go around between their venues.
While the DJs and artists bring in the crowds, the atmosphere keeps them coming back. An Asian-inspired backdrop sets the scene for an oasis style getaway in the midst of the desert heat, nestled above the strip in one of the most lavish hotels Sin City has to offer, the Venetian. Lavish cabanas, impressive decor, and A+ service are all a part of the brand's MO, and you won't be disappointed by the new setup.
While October signals the end of the summer season in Vegas, there is still time to catch some epic Performances poolside before Tao Beach closes for the winter. In fact, some of the biggest names since the revamp are making their way to the stage, including none other than Tyga and Sam Feldt. Tyga is one of the most popular rappers on the scene, boasting hits like Faded and Rack City. He's made appearances everywhere from Jewel and Hakkasan to claiming a previous residency with Drais. 
Tao Beach has hosted a variety of genres and performers, not limiting themselves to one type of music in order to draw in bigger crowds. Gearing up for the beginning of October, you can look forward to Sam Feldt on September 30, blasting a variety of jams including his remix of Show Me Love which continues to be a club favorite. Next up Pauly D will do what he does best, which is put on an epic show while spinning some beats atop the Tao DJ booth on October 1. The weekend will come to a close with Tyga, who will create the ideal sendoff for all the summer seekers who follow the sun to get every ounce of heat they can before fall sets in.
To say Tao Beach's revamp has been a success would be an understatement, but you'll just have to go check it out for yourself to see what that really means in Las Vegas. After all, why have all that money if you can't show it off? Get on the guest list or reserve your cabana before it's too late.