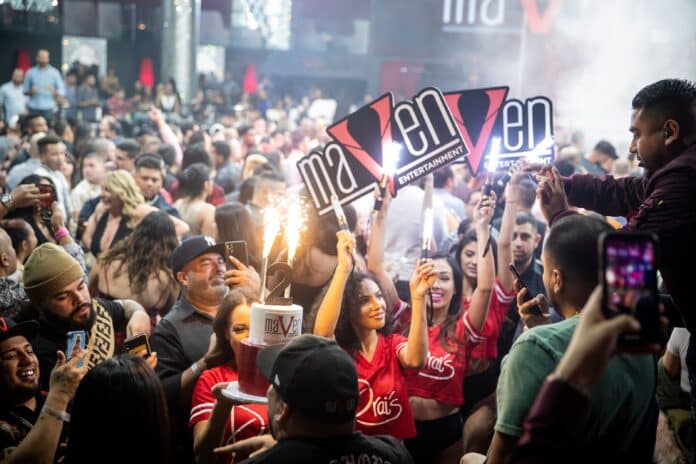 Perhaps one of the coolest things about Las Vegas is its ability to reinvent itself. And when Vegas decides to do something, they do it right. Latin night is no exception. Pulsating beats, memorable lyrics and signature cocktails are just the start.
Whether you want to salsa, bachata or dance to the latest Reggaeton or Latin Trap, Las Vegas offers an array of Latin Nights at some of the city's premier night spots. Salsa and bachata are among the most popular dancing Latin genres and Reggaeton and Latin Trap are the most popular in the mainstream right now.
Many of those exciting nights are brought to you by Maven Entertainment Group. We asked Jason Aguilar owner and founder of Maven a few questions about the Latin nightclub scene in Vegas.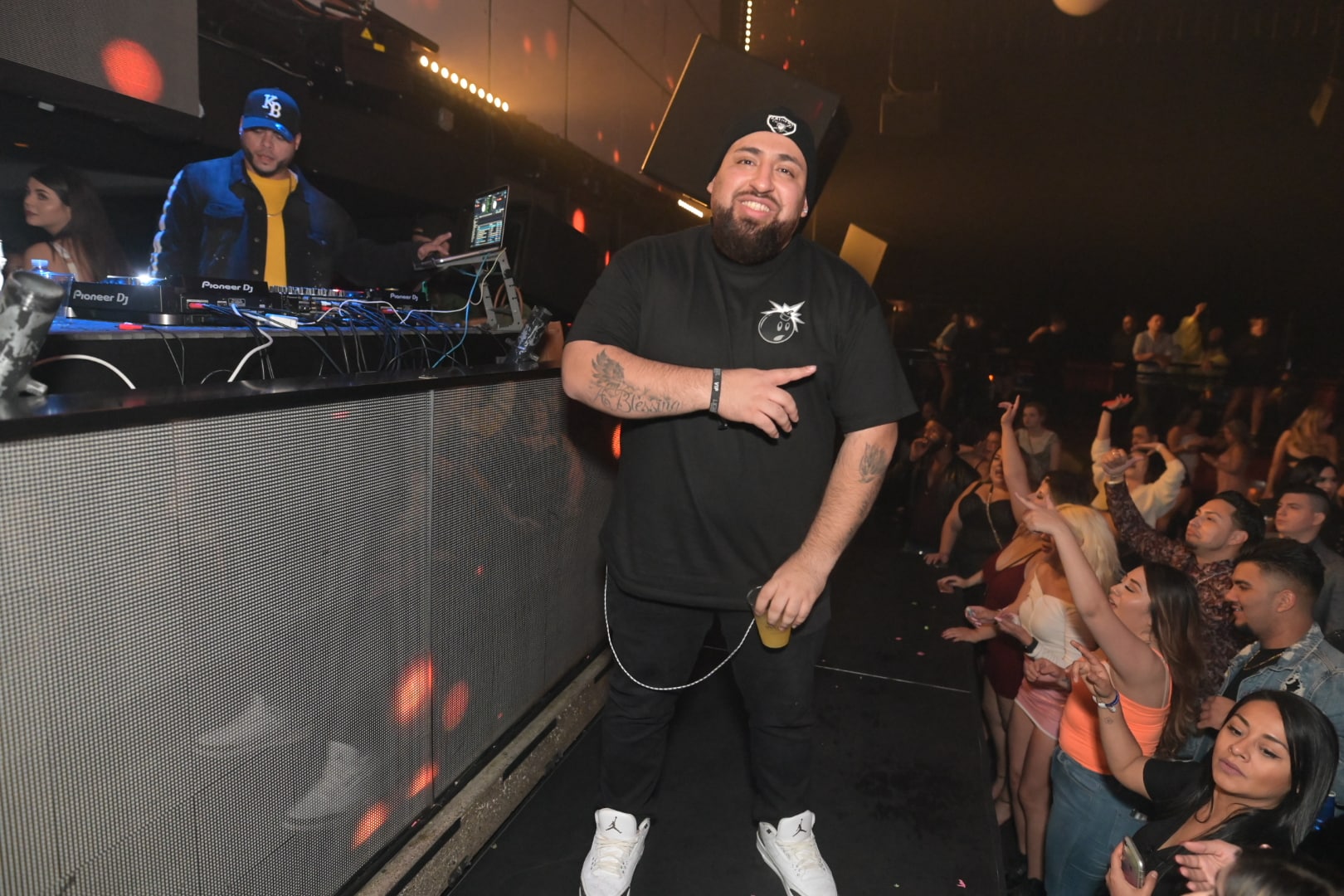 How did you get started?
I started doing house parties and all age events in the Latin community when I was a teenager. Hosting parties and putting together events is something I've always had a lot of fun doing and have been good at. I knew when I turned 21 that I wanted to go straight into the nightlife business and I started at different clubs as a promoter and VIP Host with Angel Management Group.
What is Maven Entertainment? 
Maven started two years ago when I put together the best possible roster of Latin/Open Format DJ's from Vegas to combine with my nightlife experience with the goal to push the genre to as many clubs as possible. DJs Gil Barba, Exile, Tommy Lin, Just Joey, and Dynamiq make up part of my team that have been with me from the get-go. We took the challenge of bringing a new sound to the Las Vegas Strip and have had numerous successful events that eventually made us the "go-to" team for anything Latin in town. It's been exciting to help establish the scene in Las Vegas but in 2020 we plan on expanding to other cities and other countries to collaborate with other top Latin DJs and Artists to spread the Latin movement.
Where did Latin nightlife in Vegas begin?
I would say one of the first places to hold a relevant Latin night was Blue Martini. Their Noches Azul Thursdays have been going on there for well over 10 years. It was 6 years ago that myself and Scott Mauro (GM of Blue Martini Vegas) met and made it a priority to make Thursdays the staple Latin night. I'm proud to say Noches Azul has become a must-go party every week. It was at this time that other Vegas nightlife hot spots started to take notice at our success.
How do you think Latin nightlife has evolved in Las Vegas over the past few years?
As Latin music has exploded into the mainstream and the artists have become some of the most popular in music in general, it is no longer uncommon to hear Latin songs anywhere in town. And as the music became more familiar and more relevant, the demand for Latin artists and DJs grew. Vegas is world famous for hosting the best performers possible so it's no surprise it was only a matter of time before the two mixed. Eventually we met and collaborated with our friend Henry Mu from Lifted Productions, who was among the first to book some of the big names. The success of hosting those events with Dustin Drai at Drai's Nightclub and John Pettei at Light Nightclub, helped shape Latin nightlife to what it now is in Las Vegas.
Which big name Latin artists/DJs have you worked with?
Some of the most notable events we've hosted include Bad Bunny, Ozuna, Becky G, Farruko and Brytiago at Drai's Nightclub. Anuel AA, Natty Natasha at Light Nightclub, Jhay Cortez at Chateau Nightclub, De La Ghetto at Omnia Nightclub, and Play-N-Skillz at Blue Martini.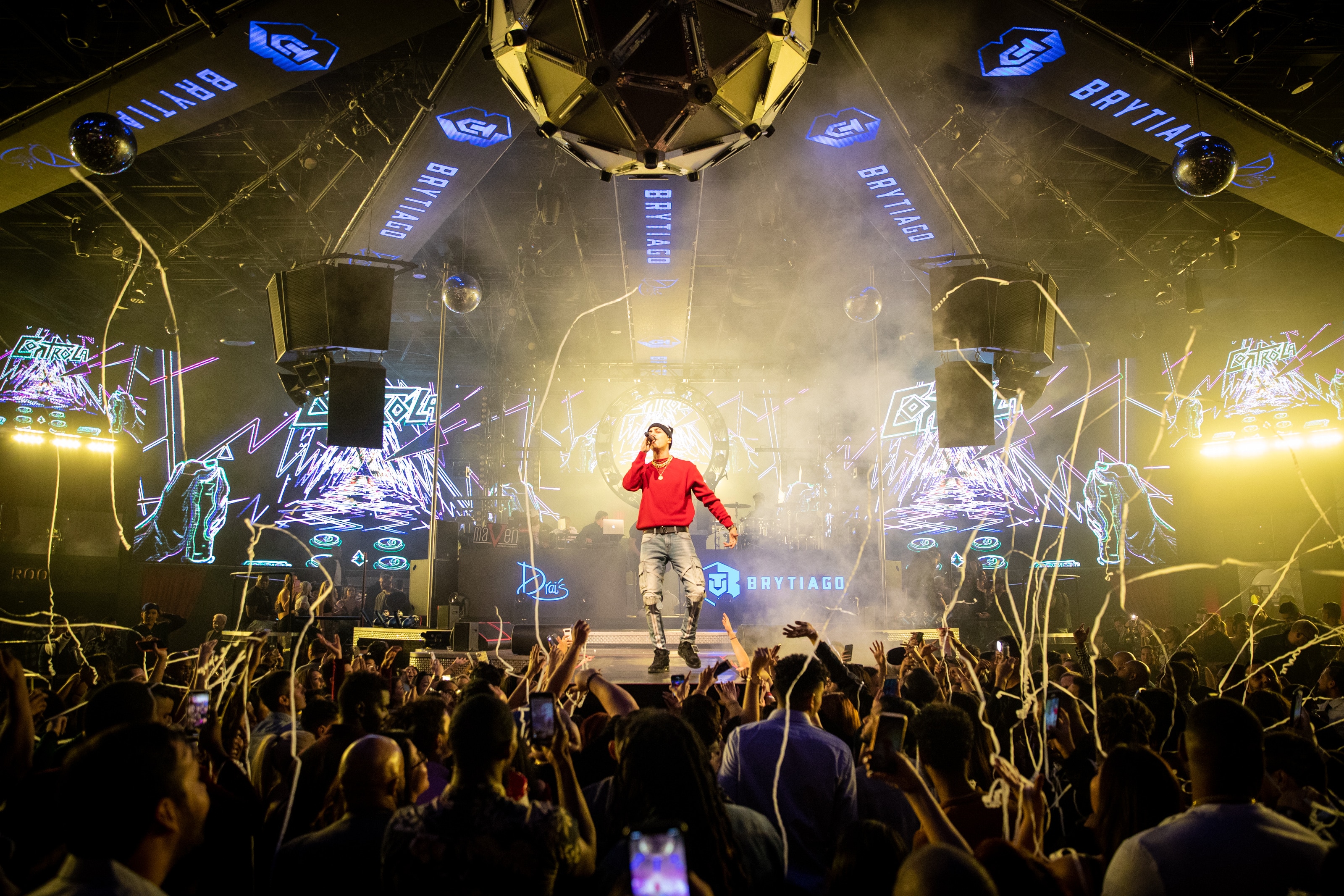 What venues are currently holding Maven Latin events?
Our weekly Latin nights are currently at Blue Martini Thursdays and Saturdays along with the Cultura Room at Drai's After Hours every Friday. This along with our special events featuring artists and DJs at our usual spots such as TAO, Chateau, Light, Daylight and Drai's Beach Club & Nightclub.
What upcoming events can we expect to see in 2020 from Maven and the Las Vegas Nightlife scene?
With Calibash at T-Mobile Arena just around the corner we have a series of events coming up like Play-N-Skillz at TAO Nightclub on Friday 1/24, Anuel AA's official DJ Ettiene at Light Nightclub on Saturday 1/25 and a special edition of Latino SunDrais at Drai's Nightclub on Sunday 1/26. Every year on big Latin Weekends we always host huge events, for example when the Latin Billboard Awards are in town and Cinco de Mayo weekend. Follow Maven Facebook and IG Pages for more upcoming events.
If you love the Latin scene, leave it to Vegas and Maven Entertainment Group to deliver the ultimate in Latin music and dancing.