With regular performances by a steady stream of today's notable mainstream artists, Light Nightclub main stage sees the perfect blend of EDM, Hip Hop, and today's latest Open Format DJs. Better yet, it's a relatively stress-free nightlife experience, especially given that it's a Vegas megaclub.
Overwhelmingly, our readers enjoy the unrestricted access to the dance floor, stadium style table layout, expansive bar access (getting you to your drinks quicker), and state-of-the-art sound and lighting system that encapsulates your senses – no matter where you are in the club.
Now that you've gotten an idea of what The Light Vegas has to offer, take a minute and watch this video to actually visualize what you're about to experience!
About Light Nightclub:
Where is Light Nightclub located?
Light is located at Mandalay Bay, next to The Hotel valet entrance. 3950 S Las Vegas Blvd, Las Vegas, NV 89119
How do I get to Light?
You can park in Mandalay Bay's self-parking garage, or arrive by taxicab (limo, Uber, or Lyft) at Delano's Hotel Entrance. If you're navigating through Mandalay Bay's main entrance, simply follow the signs through the casino.
How much is cover charge at Light?
Cover charge starts at $20 for women and $40 for men. Performances such as Rick Ross or holiday weekends will be more expensive.
Average wait times are about 30 minutes to an hour on weekends and special events. Contact your host for recommended arrival times and any additional questions.
When is Light open?
Light is open Fridays and Saturdays from 10pm – 4am.
What is the set up at the door?
The door is about as straightforward as you can ask for. Table reservations will check in with the hosts directly in front of the main entrance, whereas guest list, ticketing and general admission customers will find their respective lines simply marked on the right.
What are the best nights to go to Light?
Wednesday is Industry Night, where you'll find staff from other nightclubs around the city attending. It's a very good looking crowd. But you can't go wrong with a Friday or Saturday night either. Check out the event calendar for all upcoming events.
What is the Light Nightclub dress code?
So that there isn't any problem getting into Light, once at the rope, gentlemen should make sure to wear a collared shirt. Always be mindful of wearing nicer shoes and avoid anything that can be considered sportswear (track jackets, jerseys, sports shoes, hats, etc). Remember, Upscale fashion-forward attire. No fitted caps, shorts, or printed shirts with offensive or aggressive graphics. View the official Light dress code rules.
How much are drinks at Light?
Mixed Drinks Start at $14, Beers $8, Shots $10.
What kind of music does Light play?
Hip Hop with the occasional EDM, Top40 and reggaeton.
Does Light have a guest list?
Yes, Light Nightclub offers a guest list. Men and women free until 1am on the guest list. Sign up for the Light guest list here.
How much is bottle service at Light?
Table service pricing varies based on demand and event for the night. Bottles start at $425. B2G1 specials are available on Wednesdays. For an accurate quote on a bottle service minimum and table pricing, visit the Light bottle service page. 
To learn more on how bottle service works, read our complete guide.
What is the best table location at Light?
To be completely honest, the way Light is set up, there is no bad table. Dance floor tables will always be the best, as they are the biggest and best location to stand out from others. But first tier and second tier tables have the same great view, but are just smaller and sometimes shared spaces.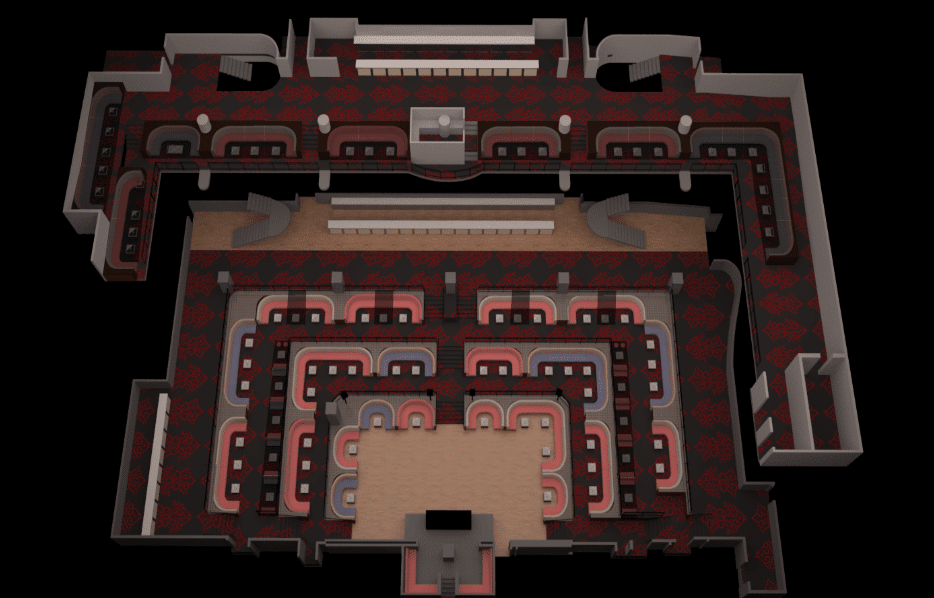 Light Nightclub Photos
Contact Light Nightclub
We make getting in touch with Light Nightclub easy. Just fill out the form below and a Light VIP host will get back to you as soon as possible. Once you have submitted the form, you will be given the hosts contact information incase you need to make a same day reservation or immediate response.