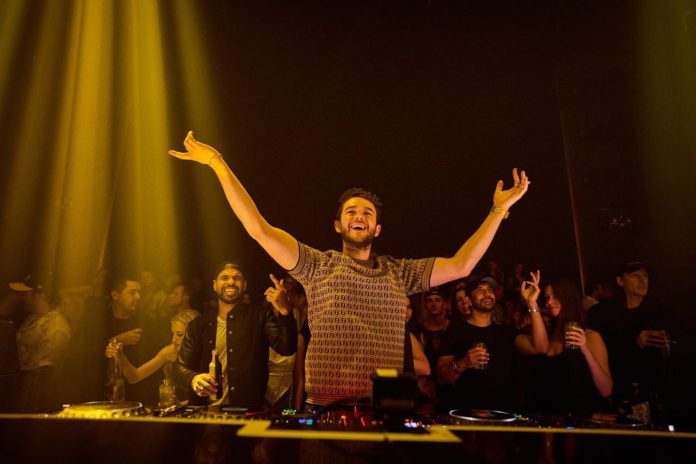 Zouk has become one of the best spots in Las Vegas to dance, drink, and descend into the music scene that makes this city so unique, and during CES it is going to be one of the top places to be. The convention, known for bringing state-of-the-art and incredibly advanced technology into the spotlight, brings thousands of people from all over the world together under the glittering lights of the strip. With such a busy week, the major venues will be going above and beyond to provide epic entertainment for the masses. If you're going to be in town during the convention (even if you aren't attending), make sure to check out Zouk's amazing lineup.
Beginning Wednesday, January 4, Deadmau5 leads the charge with a high-energy performance sure to rival any you've seen. Best known for his songs like "Ghosts and Stuff" and "I remember," his music resonates with EDM lovers who can't get enough of his chart toppers. Zouk's innovative and high-tech setup accommodates his sets, ensuring your experience is beyond anything you've ever seen or heard. Screens and a massive sound system bring the music into high-definition, but Deadmau5 isn't the only big name taking the club's stage.
On January 5, Tiesto will provide visitors with more electric energy, invading your senses with light and sound all over again. A regular on the vegas party scene, this DJ has produced some of the genres biggest songs and remains an EDM icon. His Thursday appearance will get the weekend off to a wild start, and while he is a tough act to follow, it won't be a problem for Kaskade who takes over the venue on January 6. Finishing strong, Zouk is hosting Zedd on January 7, meaning you have 4 chances to catch some of the biggest DJs in house music. If you're really ready to party, you can try and catch all of the performances, or pick your favorite artists from the lineup to see. Admission starts at $30 for ladies and $50 for men, but you can also jump on the free guest list. If you've got cash to splash, check out the bottle service options. Depending on your table location, you can expect to pay between $4,000 and $10,000. Pre book to ensure you don't miss these insane headliners during one of the busiest and most exciting times in Vegas.