It's hard to list all of the fantastic things about Vegas, but one of the best parts about Sin City is that the party never stops. As summer comes to an end, all that means to the Strip is that the weather will get more tolerable, and the chance of heat stroke dims slightly. The DJ lineups, events, and holiday weekends don't stop just because the temperature dips below 100 – in fact, Las Vegas heats up over the fall and winter, starting with Mexican Independence Day and Life Is Beautiful Weekend. September 15 – 18 things will get wild… even more so than usual that is… with incredible performances and club appearances on the docket. These two events draw in crowds from all over, and there is a good reason why they all choose to come over this weekend.
So what is there to do over this iconic holiday? You can still catch some of the epic pool parties before the shutdown for the season, and spots like Encore Beach and Daylight will be serving up some seriously good beats. You can also check out Calvin Harris headlining at XS Nightclub on September 17, or head across the street to Zouk Nightclub for a live performance by Travis Scott. The Chainsmokers have held court at many of the venues on the strip, and they continue to be a favorite since their debut in Vegas eons ago. With that being said, they can be seen exclusively at the Wynn, and since then they have repeatedly brought in the masses to hear their hits whenever they come to town. Catch them this weekend at Encore Beach Club.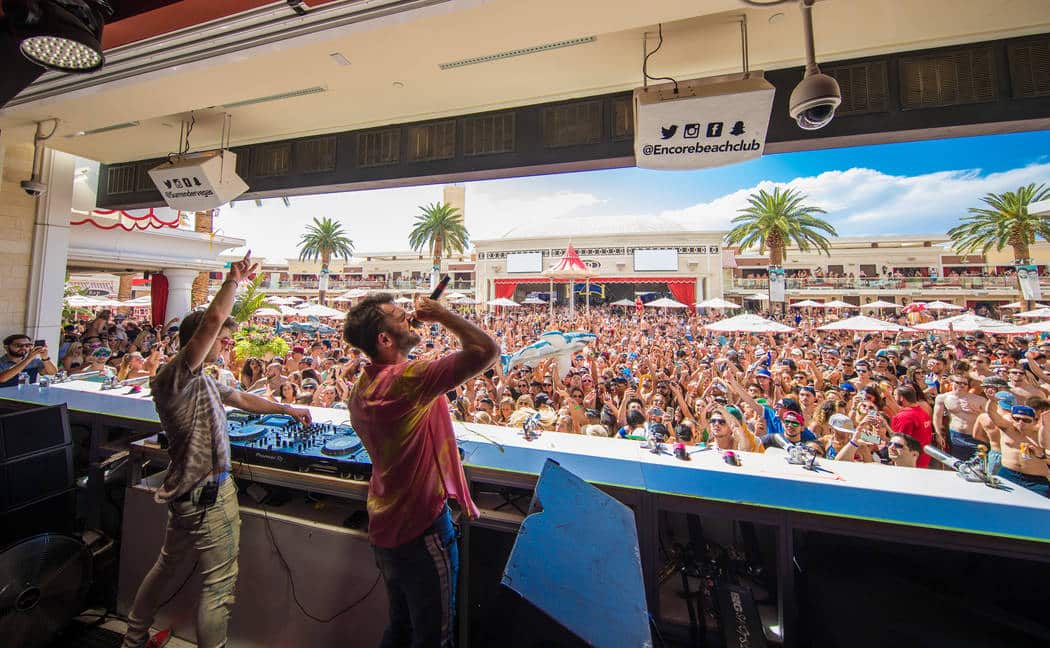 More big names like Tiesto, Alesso, Duke Dumont, Loud Luxury, Illenium, and Steve Aoki will be making appearances over this monumental weekend, filling up venues like Hakkasan, XS, Tao Beach, Marquee, and Zouk Nightclub with their mesmerizing sounds. Thanks to LIB, the cream of the crop when it comes to EDM and House music will be in Vegas, showing off the skills that skyrocketed them to stardom. Calvin Harris will also be at the festival, performing on September 18 on the Downtown Stage. If you came to town to indulge in the House and EDM scenes, it might be worth sticking to the Strip for the wicked line-ups. However, with artists like KYGO at LIB, the talent is spread across the city, leaving you with more options than ever.
Mexican Independence Weekend will also see Canelo fighting Triple G, an event that will bring its own following en masse to the arena. And don't forget about the first Raiders home game, which will take place on September 18, ensuring the party won't even come close to stopping until long after the lights have been brought up in the clubs. Still, in a town like Vegas, the music usually lasts longer than the partygoers. A weekend like this might be the norm, but it is still worth pre-booking, purchasing tables, or joining guest lists to ensure entry- you don't want to be the only one not seeing music history in the making, after all.
Check out all the events this weekend here: