If you're looking to book Light bottle service you've come to the right place. Continue reading to learn how bottle service works at Light Nightclub in Las Vegas.
When you're finished reading, simply contact a Light VIP host by filling out the form on the top or bottom of this page. He will be able to assist you with any questions you may have or make your reservation.
And YES, our website is 100% free! We have been connecting travelers like you to actual VIP hosts who work directly at the clubs for almost 15 years!
How much is Bottle Service at Light Nightclub?
Bottles of alcohol at Light start at $500-$550 for a bottle Patron, Grey Goose, etc, start at $595.
Light bottle service pricing varies greatly depending on the night, how many people are in your group, scheduled performer, and how busy the club is. Holiday weekends and special performances such as Rick Ross are the most expensive. Check out all upcoming Light events here.
Your table minimum does not include the 8% tax and 20% gratuity. Sometimes with special performances there will be an additional venue or entertainment fee. Always confirm with your host about any additional charges the venue might have for the night.
| Table Location | Table Minimum |
| --- | --- |
| Upper Level | $500 |
| 3rd Tier | $1000-$1500 |
| 2nd Tier | $2,000 |
| Dance Floor | $3000 |
Light bottle service menu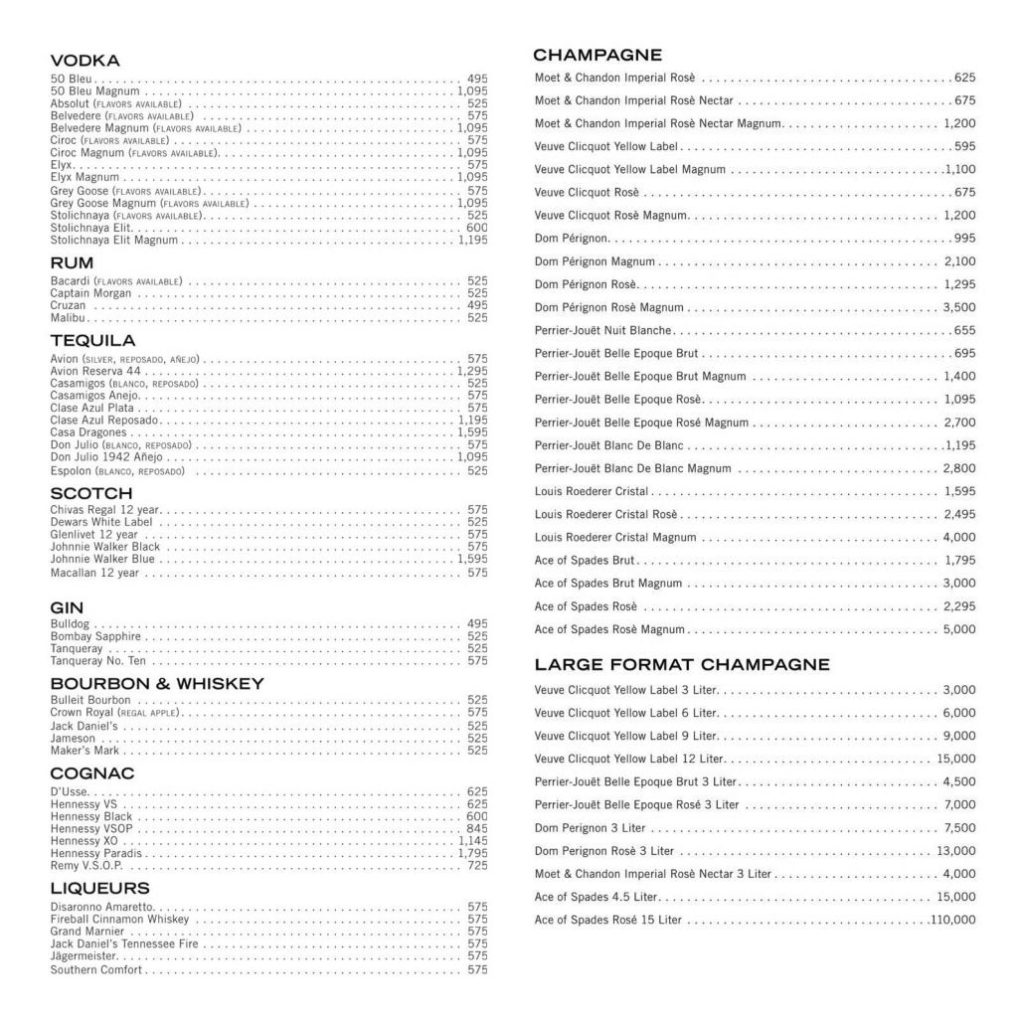 How does Light Bottle Service work?
After contacting a Light VIP host, he will provide you with different table options. Each table will have a table minimum based on location in the club. For entry level bottle service pricing, you will be asked to purchase at least 1 bottle for every 4-5 people in your group. These tables are usually smaller and located on the outskirts of the venue.
The table minimum (or bottle service minimum spend) given to you by your host, includes bottles and mixers. For example if you have a $1200 table minimum, you will need to purchase 2 bottles. If your two bottle fall short of $1200 before tax and gratuity, you will need to meet that minimum by buying some waters, Red Bulls or another bottle. Anything over your minimum spend, you are required to pay.
In addition to the information that your Light Nightclub host will provide you after messaging them, we've written an in depth Q and A guide about Vegas nightclub bottle service.
What is the best table location at Light?
The best table location at Light Las Vegas is the dance floor. The dance floor tables in the corners are the biggest. Tables 63 and 64 are the best seats in the house with a straight on view of the DJ booth, but also the most expensive. Depending on the night it can run you about $3000-$4000.
What is the cheapest table at Light Nightclub?
Entry level tables begin at a $500 minimum for 4 people and are located starting on the 2nd tier. On some nights it is also possible to get special VIP packages that start at $300. Always speak with a Light VIP host before booking.
Light Nightclub map
Below are some images to give you a general idea of where certain tables are located and what you can expect upon your arrival to Light Nightclub.
Dance Floor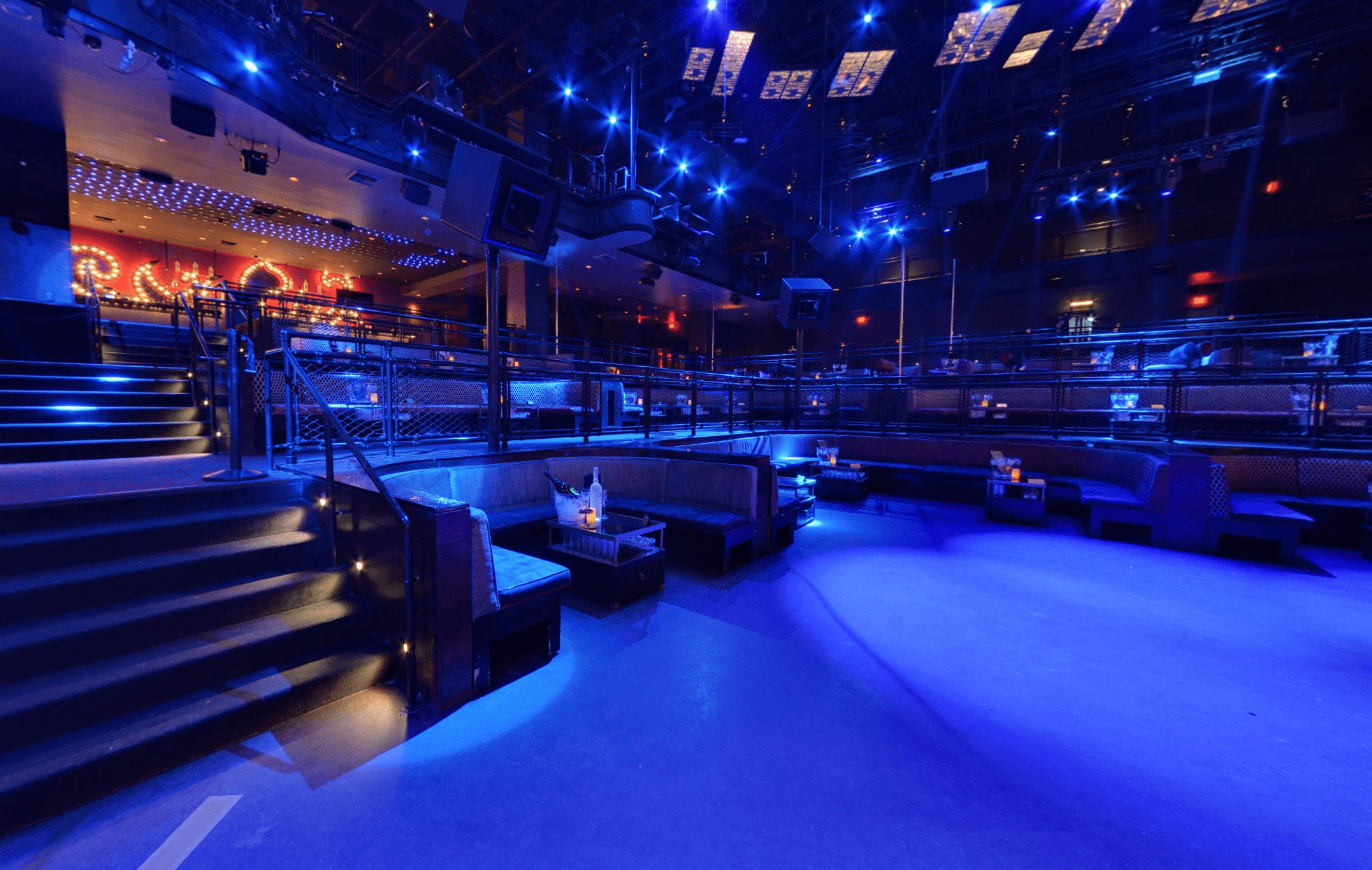 Second Tier
Third Tier
Make Light bottle service reservations here:
For an accurate quote on Light bottle service, simply fill out the form below and a lead host who works directly for Light Nightclub will be in touch shortly.