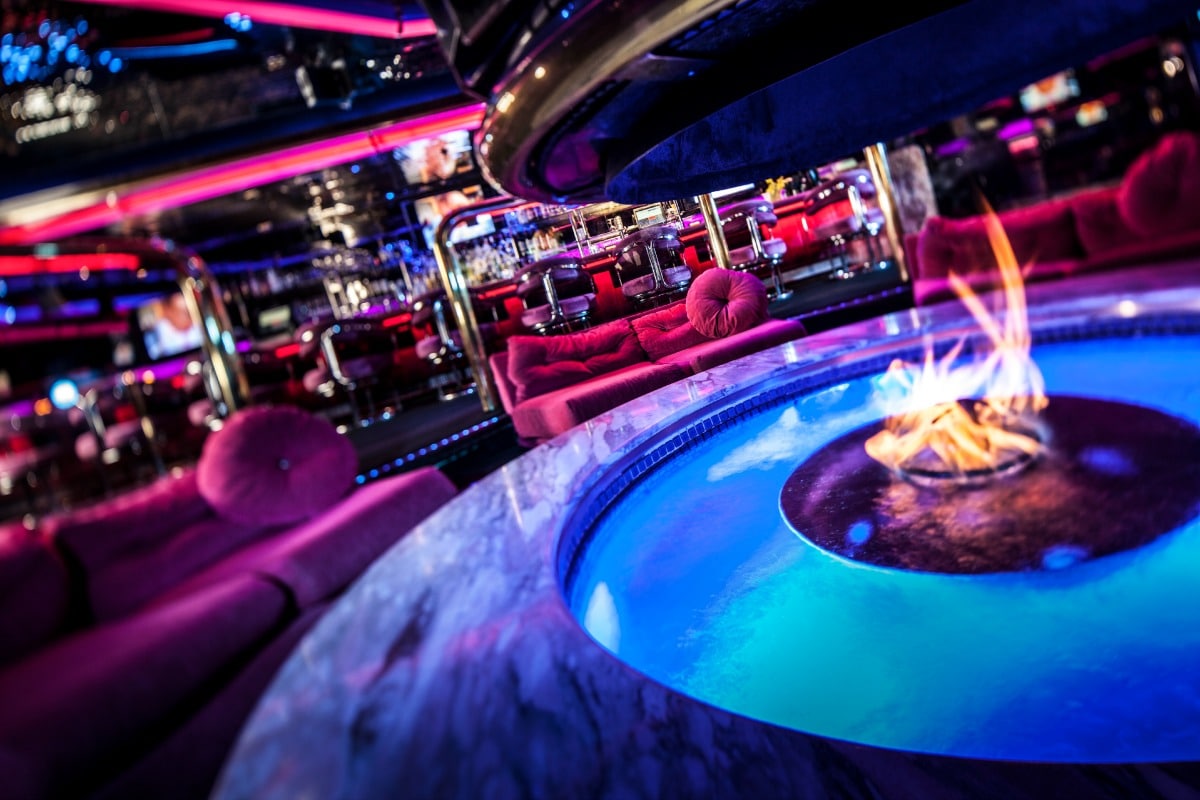 Make sure to check out one of the Strip's most classic tourist stops
On the top of the Strip, just north of the Wynn Resorts, is a small, stand-alone restaurant surrounded by its own personal parking lot. A large neon sign adorns its simple rooftop. It might not look like much to the average passer-by, but inside holds cozy booths bathed in low, neon pink, blue, and purple lights paired with delicious dishes to satisfy even the biggest appetite.
Peppermill Restaurant and Fireside Lounge is one of the most classic spots on the Boulevard and its kitschy neon theme is perfect for tourists who are trying to feel an old-school vibe of the Strip. Their website boasts the space "as Vegas as Vegas gets," and they're not exaggerating. The #TBT diner design and the 70's themed staff uniforms really add to the whole experience and make it a favorite regular spot for customers.
You might recognize Peppermill from music videos for high-profile tracks such as Avenged Sevenfold's "Bat Country," Adam Lambert's "Another Lonely Night," and Carlos Santana's "Feeling It Coming Back." The restaurant and lounge also constantly makes media hotspot lists for outlets like the Food Network, CNN, and Vegas.com.
The oversized menu matches its oversized portions and the variety of options are sure to please any palette. The prices are low, too! Our personal picks include the crab cake bene, fresh fruit salad, and gyro sandwich. But there are plenty of delectable dishes and drinks all night long.
The diner and fireside lounge is open 24-hours, making it a convenient afterhours spot. Headlining DJs from the best nightclubs, like the neighboring XS and Surrender, have been known to head over to the late-night spot for post-set grub. According to their site, Peppermill has been standing in its original spot since December 26, 1972. It's a reminder of the classic Las Vegas that doesn't exist enough on the Strip anymore. Make sure to hit up Peppermill to round out your Las Vegas experience and to get a taste of old-school Vegas vibes.