Nighttime pool parties are one of Las Vegas' coveted events and bring in people from across the world to party in their skivvies. After all, what's even better than spending all day partying under the sun poolside? Doing it under the cover of darkness, of course, where the debauchery heats up but the weather cools down (slightly). One of the most popular venues that feature evening swimming paired with excellent music is Daylight Beach Club. Located at Mandalay Bay, this daytime and nighttime club hosts some of the biggest names in the Hip Hop genre. While the summer events are making way for chillier weather, there is still time to partake in the excitement before Daylight closes for the season.
One of the most popular events, NEON VIBRA, takes place every Saturday around the pool. This night swim offers the best Latin sounds and DJs the city has to offer, filling the open air with delicious beats that will keep you dancing until the sun comes up. They encourage neon apparel, and the venue is filled with bright, colorful lights and colors that rival the entirety of the Las Vegas Strip. On September 24 you can see DJ Orma perform on the massive stage that sits front and center for the official after party for Bad Bunny's "World's Hottest Tour" hosted by Maven Entertainment and V5 Group from Chicago. As Bad Bunny's official DJ, Orma's night won't be just your average evening out. Whether you plan to attend the actual concert or not, everyone knows the afters is where things really get good. Doors open at 10pm.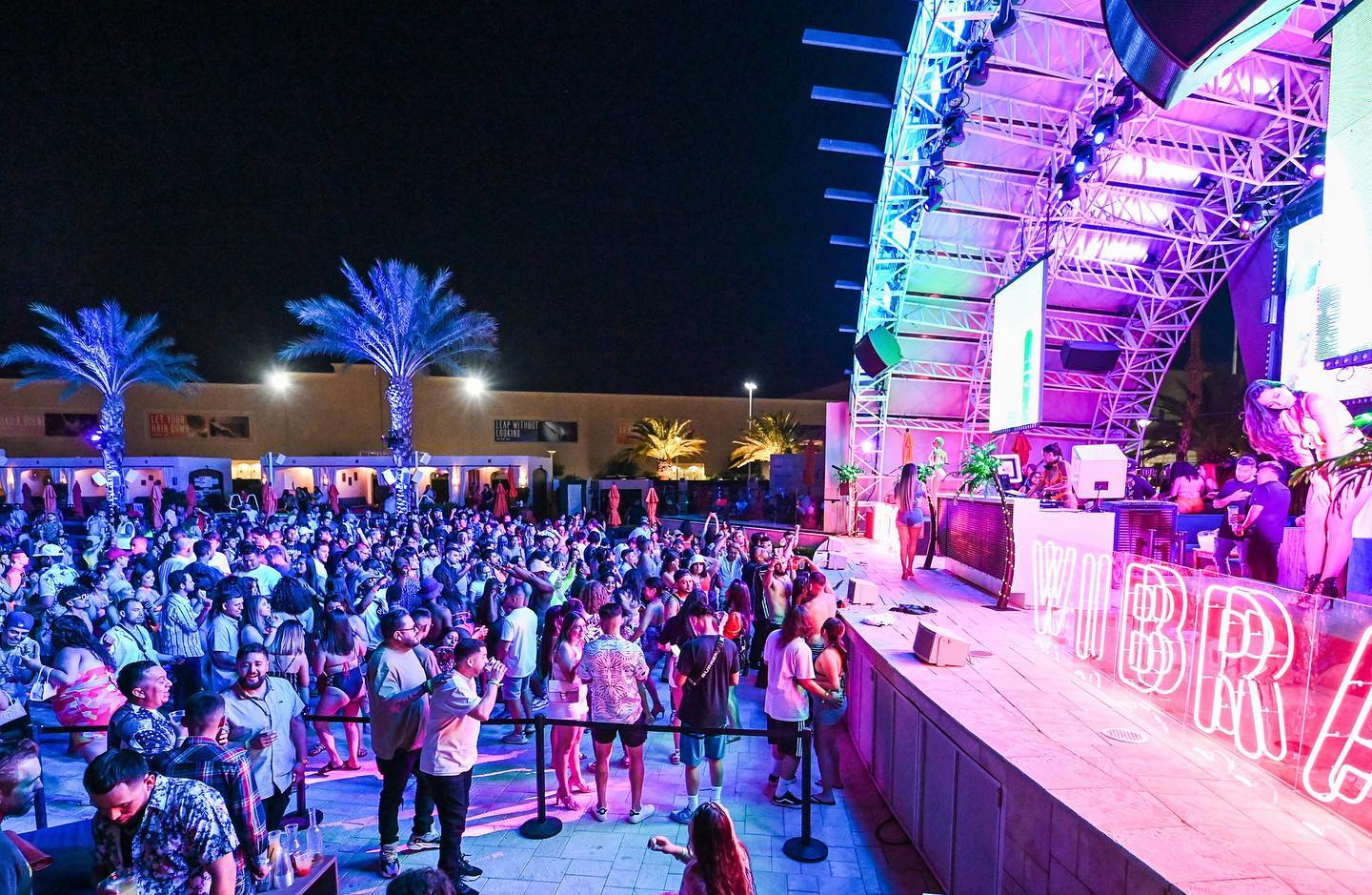 You can also catch the after party at Light Nightclub, that will take place following Bad Bunny's performance being held at Allegiant Stadium on September 23. The Puerto Rican singer and rapper is no stranger to Sin City, and his touring group, including DJ Orma, is sure to put on a show like nothing you've ever seen. Spinning Latin tunes with unreal beats, his set is sure to blow your mind, and the backdrop just adds to the vibe. General Admission tickets start at $50 for girls and $60 for guys, but it's worth grabbing your entry passes in advance in case it sells out. After all, getting to join Bad Bunny's official after-party featuring one of the most popular DJs in the world is not something to miss because of procrastination.
Get ready to don your favorite neon outfit, and head over to Daylight Beach for the most incredible celebration, which will also give a nod to the end of the pool season. There will be two more chances to catch NEON VIBRA on September 30 and October 8 after Orma takes the stage – so forget the pants and dresses, because this rager only requires your swimsuits.
For tickets, entry and reservations, contact a Daylight Beach Club VIP host.