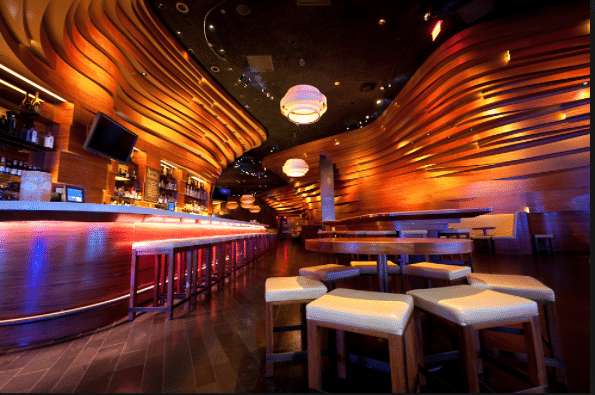 Succulent American inspired cuisine and decadent desserts seduce your palette at STACK Restaurant. Offering a pantheon of culinary delights perfect for quick bite dining or sharing with friends, STACK guarantees to wow even the most finicky of diners. Beautiful rippling walls draw in patrons with their inviting canyon-like structure and sleek hardwood design, while STACK's amazing contemporary menu ensures that diners' taste buds are equally stimulated.
Straight ahead from the main valet entrance, and directly through its indoor atrium, 7,000 sq ft of prime dining decadence await. Enjoy specialty cocktails ranging from the Cucumber Martini to the Raspberry Sin served up by STACK's eye-catching staff that invites you to sit back, relax, and enjoy the view. Through its fun and innovative interpretations on classic American cuisine, STACK promises a one-of-a-kind dining experience you'll never forget.
Location:
Mirage Hotel & Casino
Phone:
702-588-5656
Cuisine:
Steakhouse
Reservations:
recommended not required
Price Range:
$31 to $50 per person
Hours:
Dinner: Sunday, Monday, Wednesday, Thursday | 5:00 p.m. – 10:00 p.m. Tuesday | 5:00 p.m. – 10:30 p.m.
Friday & Saturday | 5:00 p.m. – 11:00 p.m.
Lounge: Sunday, Monday, Wednesday & Thursday | 5:00 p.m. – 11:00 p.m.
Tuesday, Friday & Saturday | 5:00 p.m. – 12:00 a.m.
Attire:
Casual