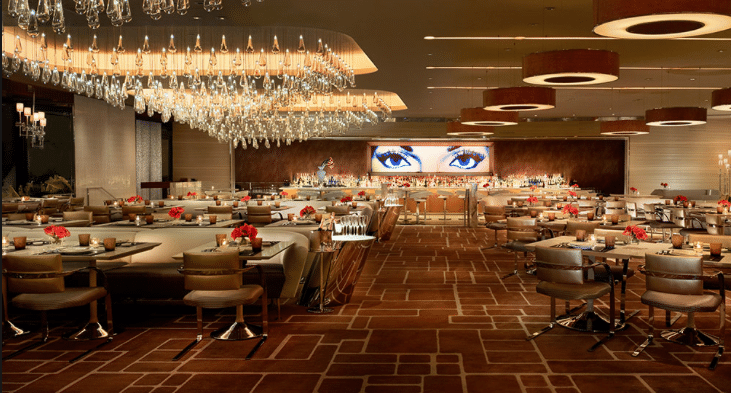 The evolution of Las Vegas nightlife takes an exciting culinary turn with the opening of Andrea's, a unique new dining concept at Encore at Wynn Las Vegas. The restaurant debuts an alluring style of "vibe dining", combining a restaurant & nightlife experience into one environment. The addition… of Andrea's completes the expansive Encore & Surrender Nightclub entertainment complex, becoming the first Wynn restaurant to be fully integrated into a nightclub. Whether dining before, after, or in lieu of a nightlife experience at Surrender, XS or Tryst nightclubs at Wynn Las Vegas, diners can expect a sensory immersion of exotic Asian-inspired flavors, imaginative cocktails, high-end service & mood enhancing sounds set in a sexy atmosphere.
Location:
Encore
Phone:
702-770-5340
Cuisine:
Bar / Lounge / Bottle Service, Pan-Asian, Fusion / Eclectic
Reservations:
recommended not required
Price Range:
$30 to $50 per person
Hours:
Dinner: Sunday – Thursday: 6:00pm – 11:00pm, Friday & Saturday: 6:00pm – 12 midnight.
Attire:
Business Casual