Sign Up For Rehab Guest List For Free:



Hard Rock Hotel & Casino
Friday, Saturday, Sunday
Ladies -or- Gentlemen w/ Equal Ladies
Sign up By: 7:00PM Night Before
Read How Rehab Guest List Works
Inquire About Cabana / Daybed Pricing
Rehab Dress Code:
Want a simple tip to stay within dress code at Rehab? Just dress like you're going to a pool! It's as easy as that. Wear swim attire (bathing suits, bikinis, board shorts, etc) and not street clothes (three piece suits, cargo shorts, etc).
How To Get To Rehab:
Located inside of The Hard Rock Hotel & Casino, the entrance to the hotel pool area where Rehab is located will be inside the main hotel's parking garage on the northeast side of the building. If arriving by your own car, park in that main garage. If arriving by taxi or valet, simply make your way to the main garage (or follow the signs). 
Photos Of Rehab: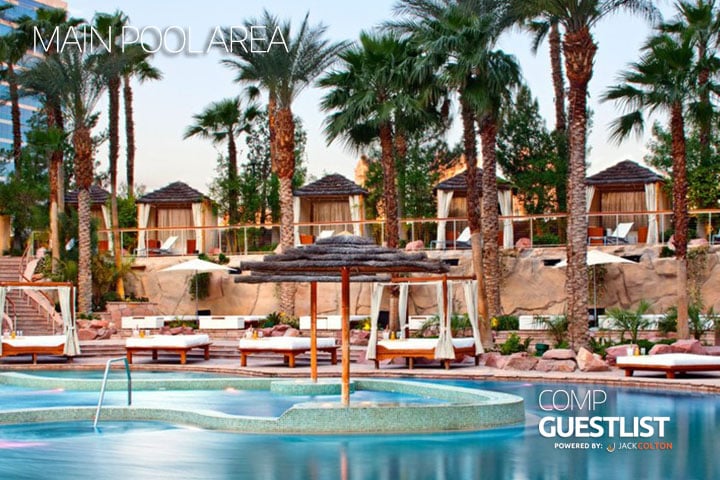 Rehab Video Sneak Peak: