Saturday, August 20, 2022 was a night to remember with drones, pyrotechnics and tons of confetti. The Kick off to the newest artist residency at the XS Las Vegas, Swedish House Mafia, well, in our own words, was insane.
Steve Angelo, Sebastian Ingrosso and Axwell get on the custom built stage around 1:30am with a backdrop that no body expected. Light drones as you can see in the photo below.
The show lasted until about 4:30am with the trio taking song requests from the crowd. I have to say the crowd interaction was a nice touch you don't usually see from major DJs at nightclubs.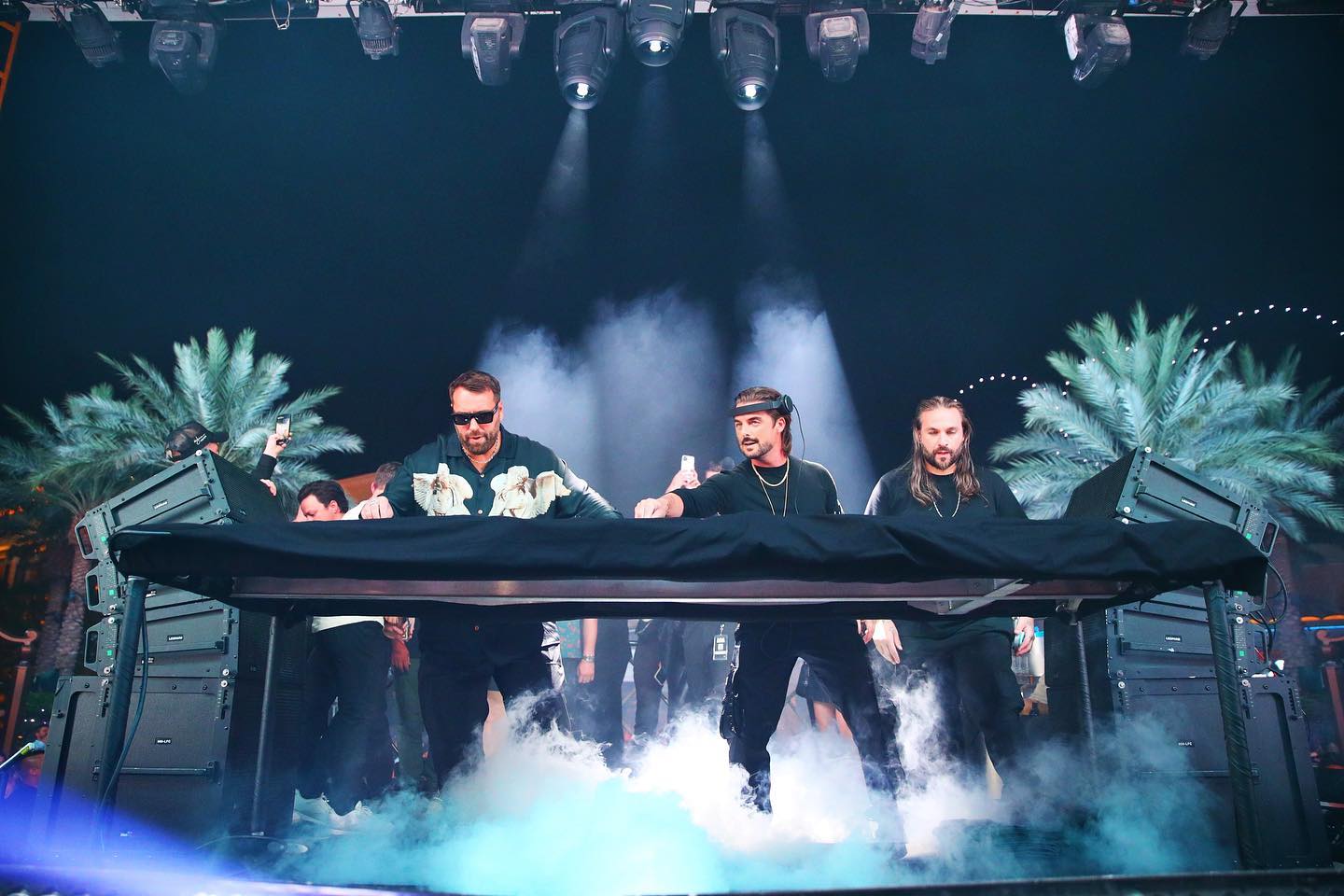 Swedish House Mafia will return to XS Nightclub at the Wynn Las Vegas for their second show on September 3, 2022 during Labor Day weekend here in Las Vegas. Ticket prices will begin at $50 for females and $75 for men, all while bottle service pricing starts at $2,500.00 and these prices will continue to rise as the event date nears.
Click here to contact a Wynn Nightlife VIP host for accurate pricing and entry options.