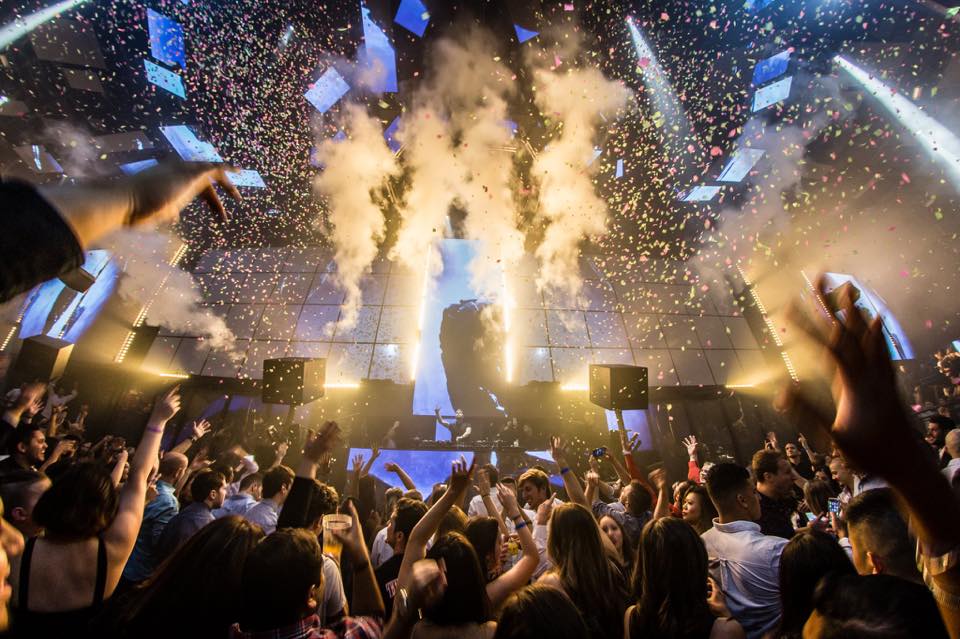 As Elvis once crooned: "You can't be a quitter when you're caught up in the glitter of Nightlife, nightlife…" But unfortunately some places have to call it when their chips are down. Light Nightclub at Mandalay Bay, a staple of The Strip's hotspots since 2013, has officially (and rather abruptly) shut its doors. On October 5, Clique Hospitality notified staff and clientele alike that the club would be stepping down from the party roster. 
When it originally opened 9 years ago at Mandalay Bay, the ambiance and layout were like nothing people had ever experienced. But the brand actually goes back farther than that, when it was a popular hangout at the Bellagio in 2001 (during the era of low-cut jeans and high-rise g-strings, in case you needed a reference). It was moved to Mandalay Bay and paired up with Cirque Du Soleil to give visitors an experience unlike any other. Their intention was to create a Cirque "after party," which would allow patrons to enjoy exquisite and lavish performances alongside world-famous DJs and state-of-the-art LED displays.
With 10 million pixels glittering and flashing from the ceiling to the floor as acrobats and dancers writhed to the beats, you would leave the club with stars in your eyes (literally – they would last for hours). The screens were made to provide performers and musicians with a backdrop to synthesize their sounds, bringing the audience a more immersive experience. The venue was a favorite among party-goers and brought on big names like DJ Mustard, Disclosure, Skrillex, Ludacris, and Rick Ross. LIGHT was the last spot to reopen after the pandemic, and many were thrilled to return to the neon haven. 
The closing has come as an abrupt shock for many, but Clique Hospitality has said they will help find their workers positions in one of their 10 other venues. DAYLIGHT has not been affected by the changes, and will reopen in the Spring of 2023 after its last pool party on October 16. While LIGHT will be sorely missed, in a city like Vegas, no property is left empty for long, and it would be surprising if another club doesn't open up soon to take the iconic behemoth's spot.