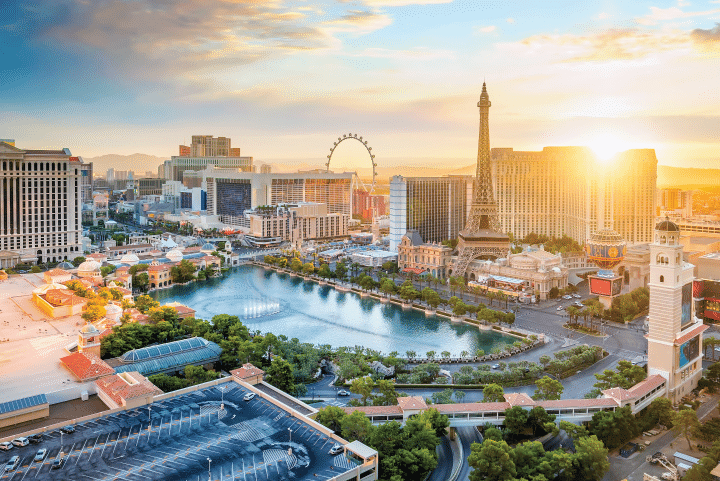 If you're a far more responsible person than I, you may be eager to meticulously plan your trip to Las Vegas months (or years) in advance. And while I completely understand your unbridled excitement about visiting our great city, a question we often get at LasVegasNightclubs.com is whether or not it is a good idea to actually make your Vegas bookings in advance such as table reservations and/or sign up for Las Vegas nightclub free guest lists that long before your actual trip.
Short answer? It's not.
When it comes to Las Vegas nightclubs and pool parties, you're not really doing yourself any favor by booking tables or purchasing tickets too long before your actual trip.
Why you should wait to make your Las Vegas bookings:
New nightclubs may open between now and your trip.

A more interesting headliner or performance may be newly scheduled somewhere else.

Your host is more worried about servicing their reservations for this weekend, so any communications you have won't be fresh in their mind by the time you get to town.
The host you reserved through may change jobs.

Your trip plans may change entirely.

There isn't really any savings advantage to booking so early (if anything, you're missing out on possible last minute negotiating).
As a rule of thumb, feel free to research and plan as much as you want, but try and hold off on making nightclub and pool reservations until about 1 – 3 weeks out.  When the time is right, don't forget that LasVegasNightclubs.com has free direct contacts to hosts who work at every major Las Vegas nightclub and pool party. You can find that here.
Other frequently asked questions:
You're perfectly welcome to book your flight, hotel, and Las Vegas show tickets as far out as you feel like.

Similarly, concert and festival tickets (Electric Daisy Carnival, as an example) are good to book well in advance.

The Las Vegas pool season is generally mid March to late September. You'll find pools open slightly before and after that range, but it's anyone's guess on what the weather will look like.

Las Vegas does have AirBNB, Uber, and Lyft, so don't forget those are options while you're here.