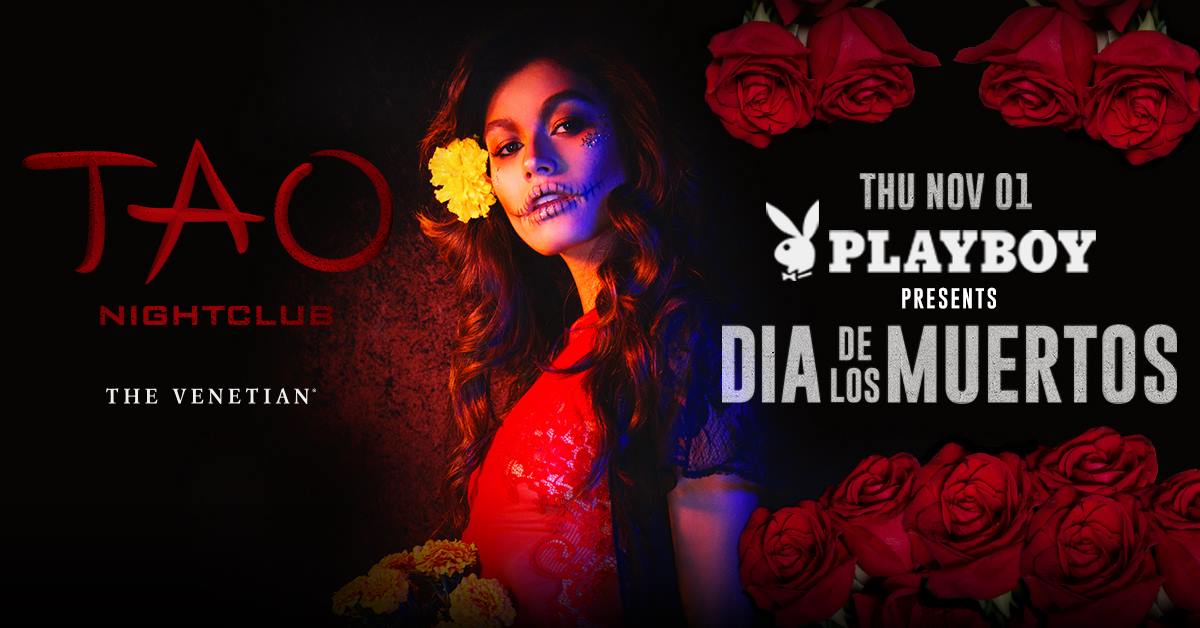 If you happen to be in Las Vegas on November 1, here is your chance to party with 6 Playboy Playmates at their table at TAO Nightclub for Dia De Los Muertos.
All you have to do is sign up here!
These are the beautiful Playmates you could party with!
Shauna Sexton is May 2018 Playmate of the Month. Originally from Virginia Beach, she made her way out to Southern California where she works as a veterinary surgical technician for small animals. When she's not working she enjoys spending time with her dog and working out.
Carly Lauren is Playboy's October 2013 Playmate of the Month. She grew up on a ranch in central California and moved to Los Angeles after graduating college. She loves traveling, cooking, and being at the beach with her pups.
Stephanie Branton is Playboy's Miss September 2014 Playmate. This blonde beauty grew up on the scenic, Canadian island of Newfoundland. She has lived in Los Angeles for the past six years with her two dogs and is currently attending school for cosmetology. She loves art, meeting new people and spreading her positive vibes.
Cassandra Dawn is Playboy's June 2018 Playmate of the Month. She owes her arresting looks to her Filipino and Bangladeshi heritage. She was born in LA and used to be an art dealer before finding her passion for modeling in 2014.
November 2014 Playmate Gia Marie grew up in Calabasas, California and would 'borrow' Playboys from her neighbor's garage. She loves being a makeup artist and exploring LA's best nightlife locations. Proud of her fiery red locks, Gia says her mission will be accomplished if her hair resonates with a guy and gives him a fetish for life.
February 2016 Playmate Kristy Garett is a true woman of the world. Born in Georgia and raised in Southern Russia, the international beauty crisscrossed the globe at a young age from Munich to Milan to Miami as a fashion model prior to catching the eye of Playboy. She revels in her travels and knows six different languages.Playboy is one of the most recognized and popular consumer brands in the world. 
Playboy Enterprises, Inc. is a media and lifestyle company that markets the brand through a wide range of media properties and licensing initiatives. The company publishes Playboy magazine in the United States and licenses foreign editions of Playboy around the world; operates Playboy.com, a leading men's lifestyle and entertainment site; and creates content for distribution via television networks, websites, mobile platforms and radio. Through licensing agreements, the Playboy brand appears on a wide range of consumer products in more than 180 countries, as well as retail stores and entertainment venues. For more information about Playboy Enterprises, please visit www.PlayboyEnterprises.com.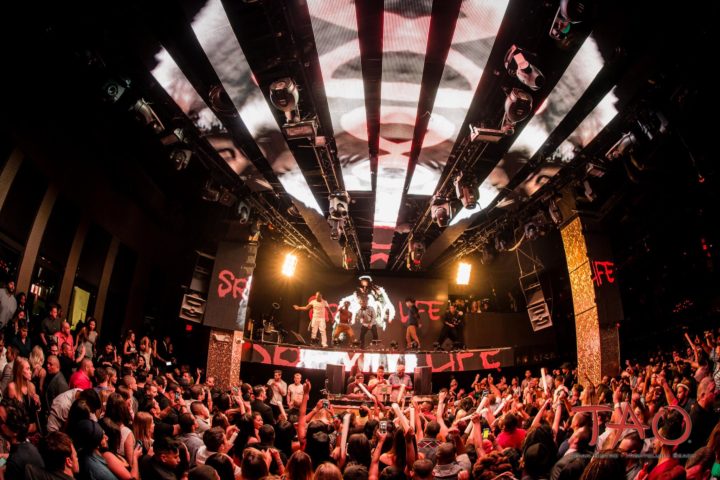 Worship Thursday's is the longest running local's night in Las Vegas. Every Thursday Vegas locals inside and outside the hospitality industry gather to celebrate and indulge in the sensual and sultry surroundings of TAO Nightclub with open format DJ programming.
Nightlife reigns supreme at TAO with enticing options to indulge any mood. A chic lounge downstairs serves as a gathering spot ideal for cocktails and conversation with DJs spinning eclectic beats nightly.
For those craving a high energy, DJ driven atmosphere, the 12,000 square-foot TAO Nightclub is the place to see and be seen, with three full-service bars, two main rooms playing a variety of hip hop and house, and state-of-the-art audio and lighting systems. For guests seeking ultra-VIP treatment, the nightclub offers eight private skyboxes. A voyeuristic design throughout the nightclub allows people to see the entire venue from almost every point in the room, while sexy performance vignettes, including nearly nude bombshells taking rose petal baths, can be seen nightly. The nightclub also boasts a 40-foot outside terrace with awe-inspiring views of the famed Las Vegas Strip.
Don't miss your chance to party with the Playboy Playmates on November 1st.