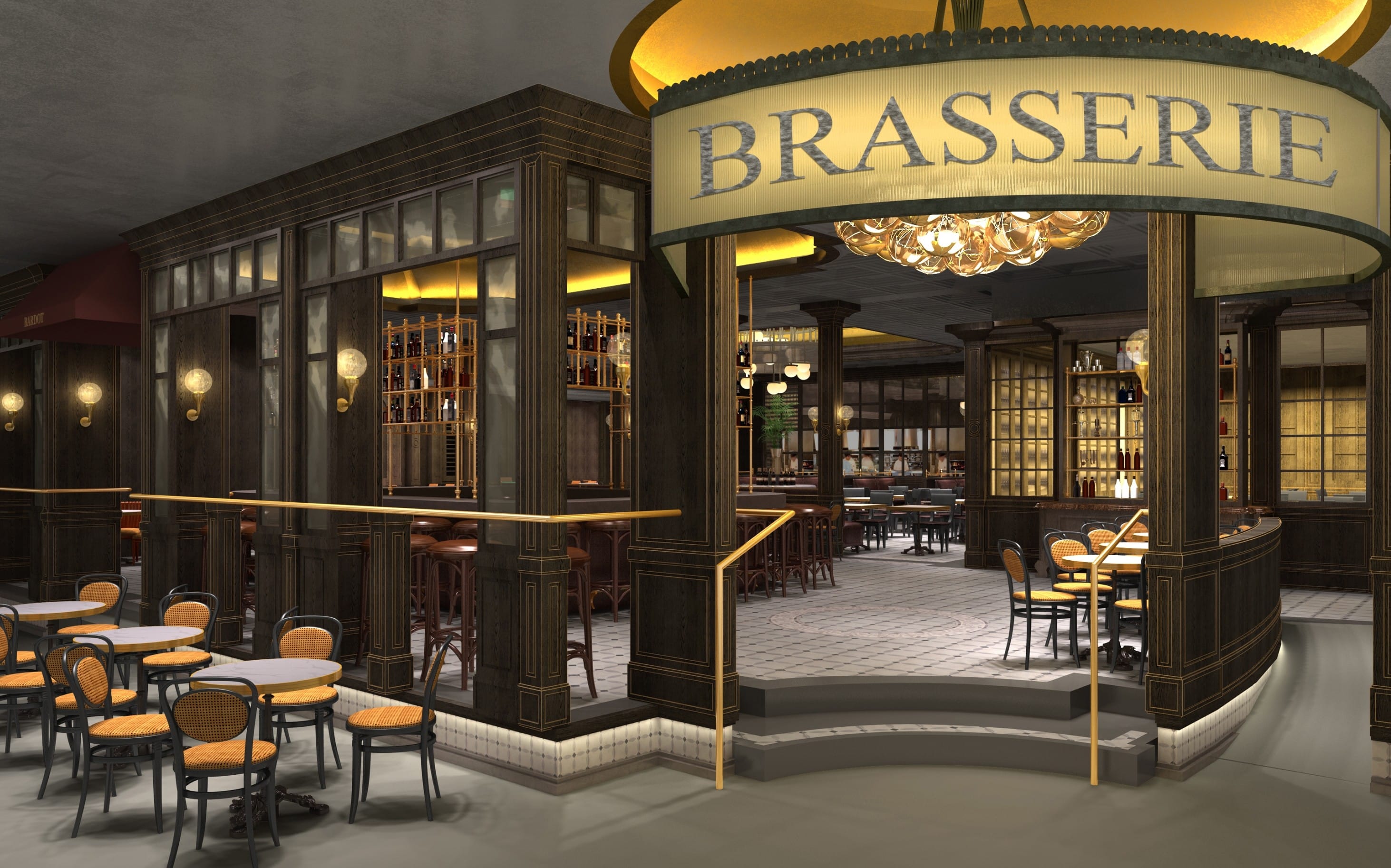 From hotly-anticipated celebrity chef openings like Giada, to off-Strip successes like Carson Kitchen, 2014 was a great year for Las Vegas restaurants. But 2015 looks to be even better—and straight away with a few spots that quietly started going on New Year's Day.  Where am I dying to ruin my resolutions? Here are the spots that are sure to create some buzz in the new year:
Shake Shack: There are a heck of a lot of burger and shake places on the Strip already, some by the best chefs in the country, and plenty of steakhouses serving creative ground rounds too. But like everyone else, I still want to know what the obsession is in New York with Danny Meyer's version. Does it beat Bobby's Burger Palace? Gordon Ramsay BurGR? KGB? Umami? Well, now we can find out for sure. In NewYorkNewYork.
Yardbird Southern Table & Bar: It's been a while since an out-of-town concept has managed to create this much anticipation  among local foodies (mostly through the Vegas chefs it hired). If Yardbird's chef team, including hot up-and-comers John Courtney and Todd Harrington manages to deliver more than another "new twist on comfort food," it might reaffirm the Venetian's dining corridor, from DB Brasserie to Delmonico, as the best food crawl on the Strip. Yes, it's about the fried chicken, but no doubt, a lot more, too. In Venetian.
Photo courtesy of E.C. Gladstone
Bardot Brasserie: Not every concept the ambitious Mina group has opened has been game changing, but while many expanding restaurant groups have just gone for the quick fix, Michael Mina and team have gotten increasingly ambitious in recent years. So, while this French brasserie replacing his sadly underappreciated American Fish might seem like another rubber-stamper, menu preview dishes like foie gras sausage and monkfish bourride should set it apart. Opening January 16 in Aria.
Tom's Urban: I really didn't have much expectation for this emerging Denver-based chain moving into New York New York (before Shake Shack, when's the last time you really got excited about any food there?) but a casual glance at the menu—hoisin duck wings? Colorado hot brown?—told me this Tom guy may have some new tricks up his sleeves. We'll find out before the end of January! In NewYorkNewYork.
Andiron Steak & Sea: While the concept might sound completely cookie cutter—Steak and seafood? What else is new?—Vegas' restaurateur power couple Elizabeth Blau and Kim Canteenwalla are no doubt ambitious enough to try topping what they've already achieved with Honey Salt, Made LV, and Buddy V's (yeah, they're partners). With a woodfire grill as a centerpiece, I'm betting they'll call on their love of New England with a twist on the classic clambake and some other things Vegas hasn't seen done upscale. Opening in Spring in Downtown Summerlin.
Tapas by Stratta: Since his Michelin-starred restaurant at Wynn closed, Chef Alex Stratta has taken his time to dream up a place he truly wanted to call his own. TBS, the first of a few concepts on his plate, looks to have a very creative, ingredient-obsessive take on the small plates trend, drawing inspiration from throughout the Mediterranean, but in unpredictable ways. With news that the concept is upgrading to a better space (the former Poppy Den), expect things to get very interesting (Disclosure: I've consulted with Stratta on his social media). In Tivoli Village.
Photo Courtesy of Robyn Andrzejcak
Latin Fish: Chef Beni Velazquez has been an up-and-comer for a while in Vegas, and now he's finally grabbing the brass ring with his own space and concept, at Desert Shores north of Summerlin. While pan-Latino seafood is obviously the focus (like cangrejo and shrimp mofongo), he's also doing lechón, costillas, and even Cuban sandwiches. Something exciting for the area, no doubt. In Desert Shores, 2620 Regatta Dr.
DiFara Pizza: Yeah, yeah, I know. More pizza? Hey, you know what they say: Pizza and sex, you can never get enough. Or something like that. DiFara is a clone of the legendary Brooklyn original, staying so true that they claim to import water from New York's Catskills. Of course, aficionados claim what makes the pizza special is owner Dom DeMarco making every single one—and that can't happen in two places. So… we'll see. In Caesars Palace Forum Food Court.
White Castle: No matter how much of a  food snob you are, it's hard to completely dismiss the buzz of the first White Castle opening up west of Minnesota since a few failed attempts in California and Arizona years ago. Granted, anyone who's actually had the full White Castle experience will tell you that it's hardly great eating. With all the amazing burgers on the Strip, White Castle is outclassed like a 110 pound weakling on Muscle Beach, despite its legions of fans. But the home of the original slider nevertheless  possesses a certain charm, especially after midnight on a who-gives-a-damn kind of evening. And, for added perverse curiosity, there is that new Veggie Slider… Opening early 2015 in Casino Royale.
*Cover photo courtesy of MGM Resorts