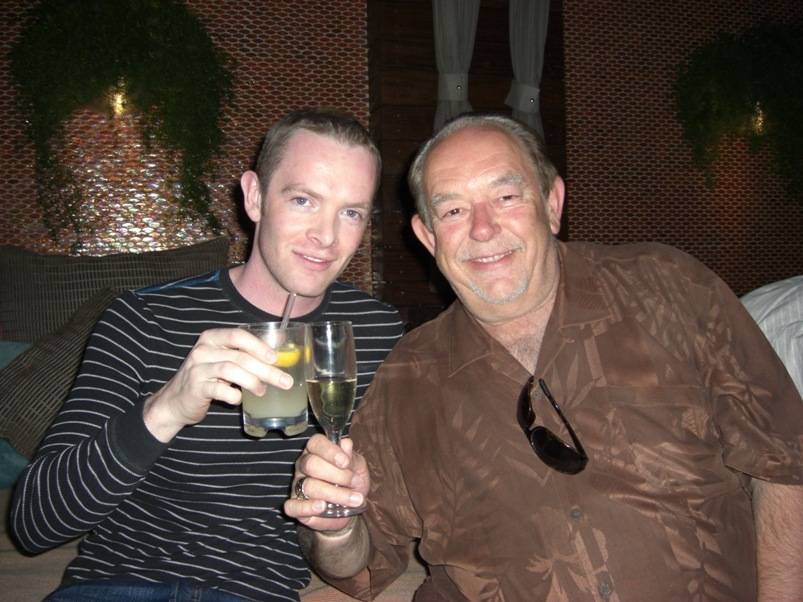 A master in the art of living draws no sharp distinction between his work and his play, his labor and his leisure, his mind and his body, his education and his recreation. He hardly knows which is which. He simply pursues his vision of excellence through whatever he is doing, and leaves others to determine whether he is working or playing. To himself, he always appears to be doing both.
– Francois Auguste Rene Chateaubriand

It was with a heavy heart that I awoke to the news of my friend, and longtime mentor, Robin Leach's passing. Though almost immediately, sadness of death transcended to a much greater appreciation for what he had accomplished in life.
It is, of course, obvious to honor his storied career and larger body of work — one which certainly revolutionized celebrity journalism, but, to be perfectly honest, I've never really cared much about that kind of thing. To me, that wasn't Robin's biggest accomplishment.
And it wasn't really even why I loved knowing him.
Robin did what he enjoyed, with who he enjoyed, on his own terms, well into his senior years, and all the way until the end. His work was his passion, his play was his profession, and he knew no division between the two.
I first met Robin in 2006 after I had first launched LasVegasNightclubs.com. Unbeknownst to me, I had a celebrity reader of my blog who held an appreciation for what I was building at the time. While others in the tight knit media circle were standoffish and condescending, Leach took me under his wings and offered international legitimacy through regularly quoting my work on the larger stage and offering me an annual guest writer position each summer when he'd vacation.
And, throughout the way, Robin was there to offer advice and guidance (albeit, in his own very British, characteristically Robin Leach approach…).
So while it goes without saying that I thank him for all that he did, I'd more like to thank for all that he was. An example of what we should be, a pitch perfect illustration of a life well lived.
To realizing your champagne wishes and caviar dreams, cheers to Robin Leach.