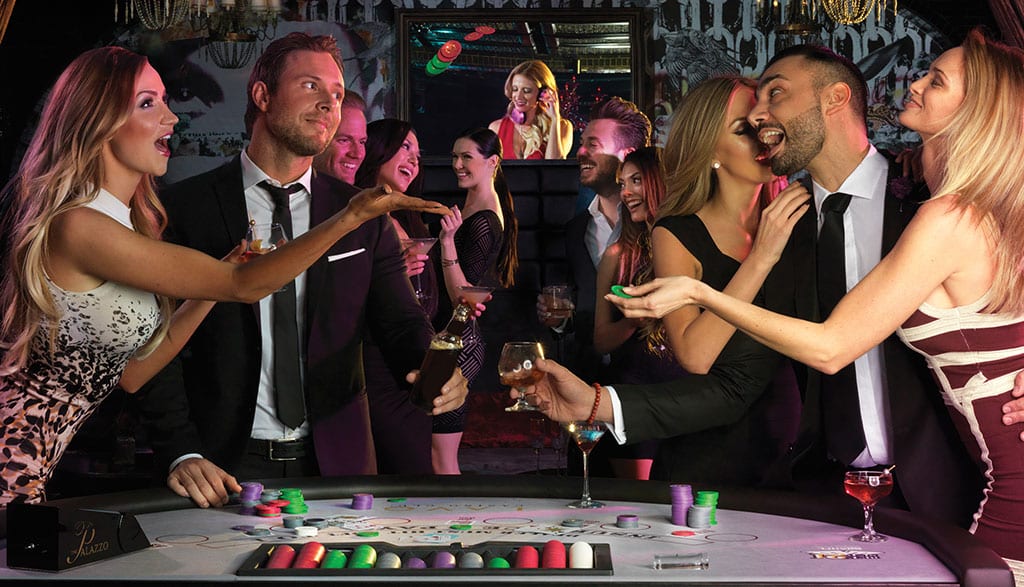 Set to open in mid-September, a new concept from Tao Group and The Palazzo Las Vegas, LAVO Casino Club is a modern gaming experience fusing Blackjack table games with Vegas-style VIP bottle service, mixology, and Italian cuisine.  
The LAVO Casino Club will create a new type Las Vegas experience where guests can enjoy a DJ and dancing, along with amenities such as Classic premium cocktail, an opportunity to order from LAVO's award-winning menu and featured sporting events.  
LAVO Casino Club will launch with Blackjack tables, Roulette, Baccarat and Craps to be added.
Another great feature offered by the venue will be the ability to reserve a gaming table for a group that wants to sit together to play. Similar to reserving bottle service at a club, now your group will be able to experience everything in one place.   
Hours of operation are Fridays and Saturday from 8pm-2am, and during football season on Saturdays at 11 am and Sundays at 9 am. For more information, visit our direct host listings page to get in touch with a host for pricing and more details.  You can also visit there website at www.lavolv.com/casino-club.