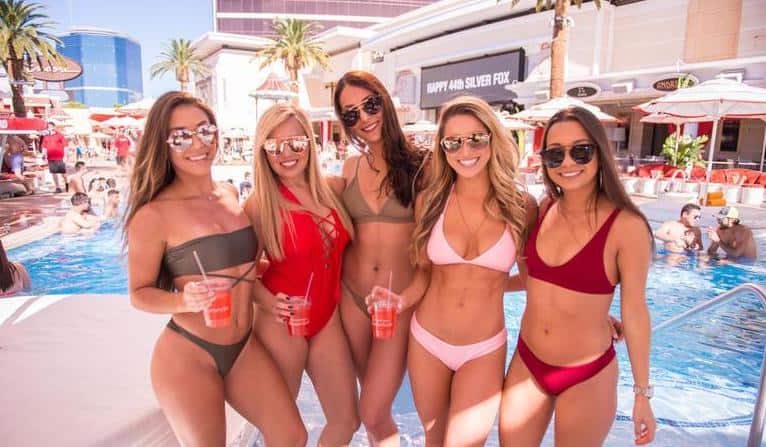 When Do the Las Vegas Pool Parties Open?
UPDATE: Due to Covid19, all Las Vegas pool parties have been closed until further notice. Please visit the Coronavirus update page to see what venues are open and when they will open.
We have received many emails about when the Las Vegas pool parties will be opening. February 29, 2020 is when they will begin opening! Below is the unofficial/official opening dates for Las Vegas pool parties. We are just as excited as you are! This year LasVegasNightclubs.com and our sister site CompGuestList.com will offer FREE guest list sign up at all Las Vegas pool parties. For a list of venues click here. We also continue to provide our guides and FREE direct host contacts. Please continue to check back for updates on artist announcements, DJ residencies, and opening dates as we receive them or visit out event calendar.
Encore Beach Club – Fridays and Saturdays starting February 29
Wet Republic– Fridays, Saturdays and Sundays starting March 6.
Marquee Dayclub – Fridays, Saturdays and Sundays starting March 6
Tao Beach– Closed for renovations in 2020 
Liquid– Fridays, Saturdays and Sundays starting March 6
Bare– Fridays, Saturdays and Sundays starting March 12
Drais Beach Club– Fridays, Saturdays and Sundays starting March 13
Daylight beach club – March 5