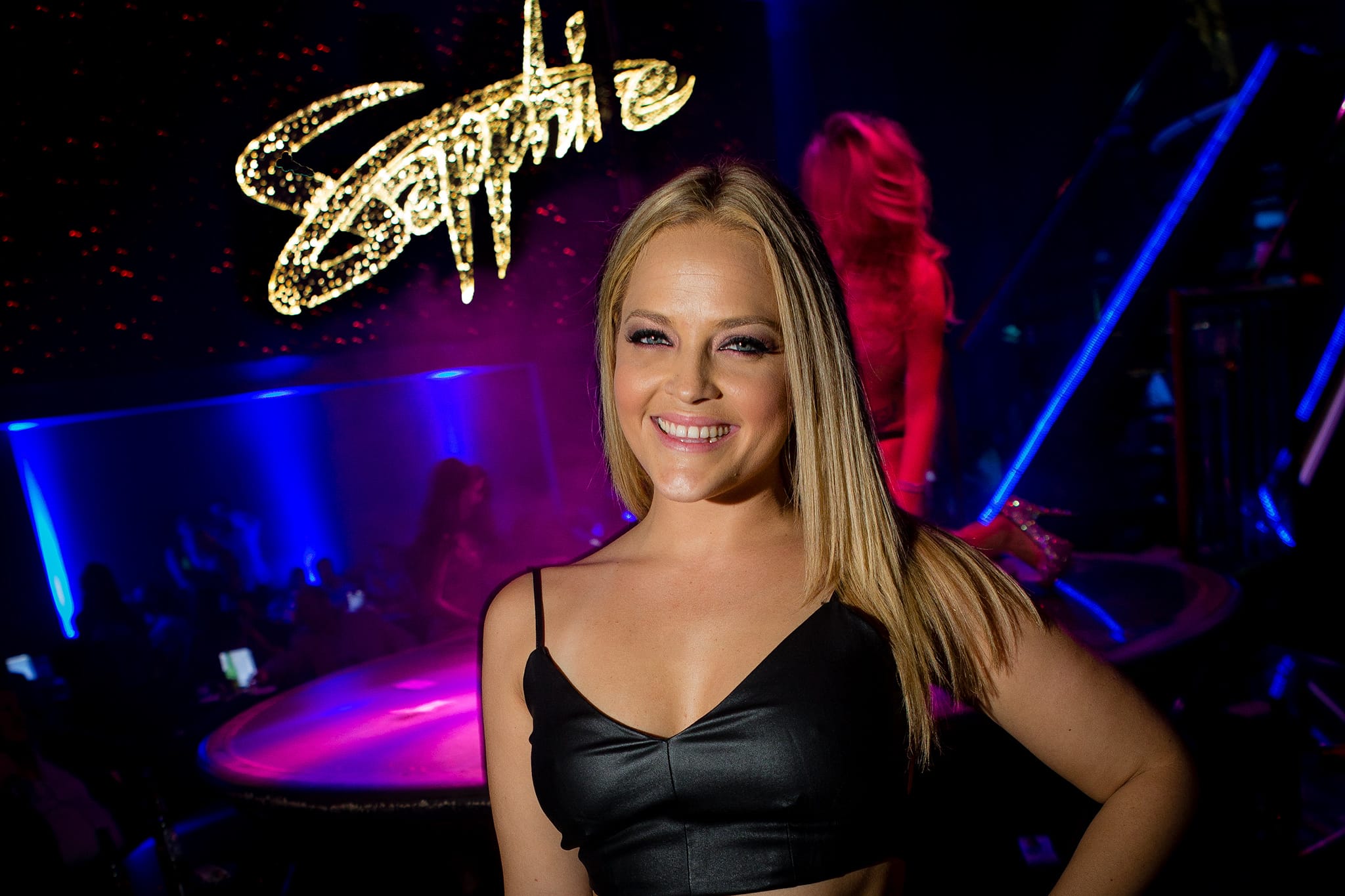 When the Consumer Electronics Show stopped being held on the same weekend as the Adult Video News Awards, techies around the world went into mourning.  But if you're in Las Vegas for the annual electronics convention, which runs Jan. 6-9, and looking for a little grown-up fun, fear not: The city is still packed with a variety of strip clubs happy to entertain you at any hour of the day or night.
The clubs in Vegas fall under two categories: the topless joints, which serve alcohol, and the full-nudity venues, which don't (with one exception below). So you've got a choice to make: How much do you favor booze over flesh, or vice versa? This is Sin City, after all.
Here a couple tips before you go: Most of the clubs sit well away from the Strip, but many offer free limo service. If you go by taxi, ask your driver if he or she can help you bypass the cover charge.
That said, these are the strip clubs that should be on your radar.
Topless Clubs
Sapphire: The self-proclaimed largest strip club—the building used to be a fitness center—will host nightly CES after-parties, with a special appearance Jan. 7 by adult-film star and this year's AVN host Alexis Texas. Open 24/7.
Spearmint Rhino: The crème de la crème of Vegas strip clubs, with exceptional views of the dancers all around. Open 24/7.
Crazy Horse III: Comfortable, classy club, with a wide variety of friendly dancers. Open 24/7.
Cheetahs: This since-revamped club was the setting for the film Showgirls, but don't hold that against it. Open 24/7.
Larry Flynt's Hustler Club: A huge if somewhat cavernous club from the godfather of porn. Open 4 p.m.–9 a.m., daily.
OG Gentlemen's Club: Las Vegas' original strip club, formerly named Olympic Gardens, located near the Stratosphere. Open 24/7.
Treasures: Kill two birds with one stone and dine at Treasures steakhouse before, after, or while you watch the dancers. Because steak and boobies is a hard combination to beat.Open 4 p.m.–6 a.m., daily.
Déjà Vu Showgirls: The only strip club we know of with gaming tables, this place is a locals favorite. Open 4 p.m.–6 a.m., daily.
Full-Nudity Clubs
Palomino Club: Most rules have exceptions and the Palomino is our exception. This granddaddy of clubs—it opened in 1969—is the only place in Vegas with a full bar and fully nude performers, which makes up for it being  a bit of a trek. Open 4 p.m.–5 a.m., Sun.–Thurs.; 4 p.m.–7a.m., Fri and Sat.
Talk of the Town: A smallish establishment with an adjacent "adult boutique," in case you're in the market for souvenirs. Open 4 p.m.–2 a.m., daily.
Diamond Cabaret: If this place had a motto, it'd be "Gorgeous, naked women working hard to please you." Enough said. Open 6 p.m.–5 a.m., Mon.–Sat.; 7 p.m.–5 a.m., Sun.
Little Darlings: This recently retrofitted club features a couple of stages and plenty of private booths for patrons vying for a closer look. Open 11 a.m.–6 a.m., Mon.–Sat.; 6 p.m.–4 a.m., Sun.
*Photos courtesy of Sapphire Gentleman's Club