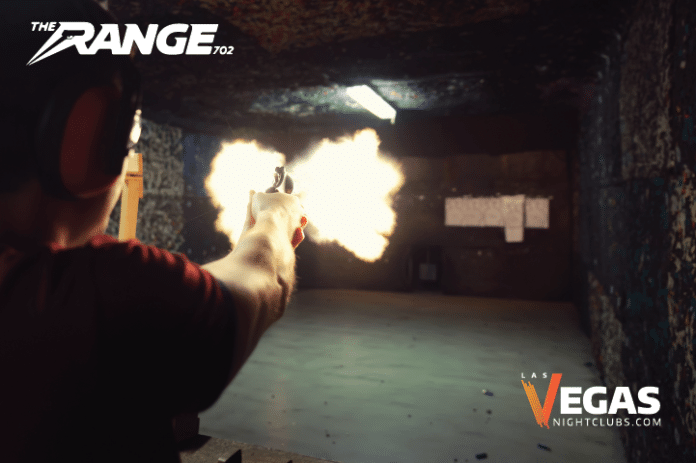 Located just a few minutes from the Las Vegas Strip, The Range 702 offers 25 dedicated shooting lanes – including seven custom engineered VIP lanes.
The VIP experience takes shooting to the next level, and includes a private hostess, bar, restaurant, LCD TVs, pool table, private restrooms and entrance along with a complimentary shuttle service. Whether you're celebrating a birthday, anniversary, corporate event, or bachelor party, the VIP packages will deliver a safe and exciting experience for all shooters.
For the ultimate in full auto shooting in Las Vegas, The Range 702 is the destination. Whether you're new to the shooting sports or are a seasoned shooter, you'll feel the rush of lighting off hundreds of rounds downrange. Sample the full-auto machine gun options for an experience that can only be described as exhilarating and empowering. Shoot weapons that saw action in war, Hollywood movies, and gangland activities
If you want to shoot the same weapons that our Special Forces soldiers use, select the Black OPS package. Maybe you want to sample a world-wide selection of globally-sourced rifles and pistols – if so, select the 007 package. With 18 custom-designed packages to choose from – as well as a la Carte options, you'll be able to design the Ultimate Shooting Experience for you and your group. If you're looking for something fun to do in Las Vegas, visit The Range 702 – you'll be glad you did!
FOR RESERVATIONS:
Contact us at [email protected].
HOW TO GET THERE: 
Range 702 is located near the Las Vegas Strip off at 4699 Dean Martin Dr, Las Vegas, NV 89103. Visitors should take advantage of their free transportation, which can be arranged by calling (702) 485-3232.
VIDEO: