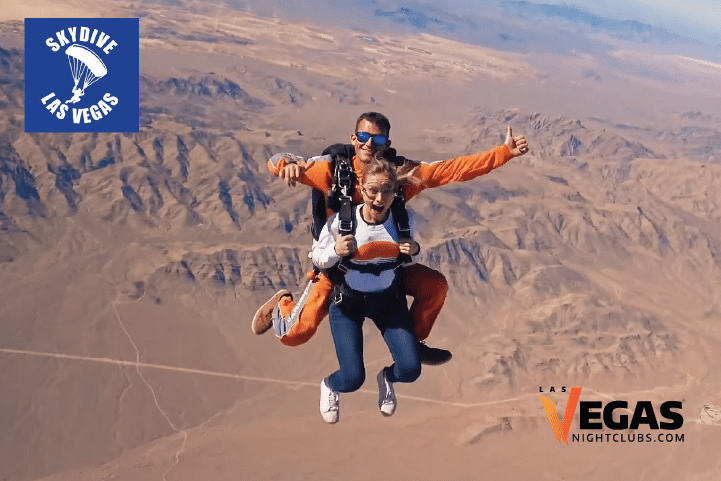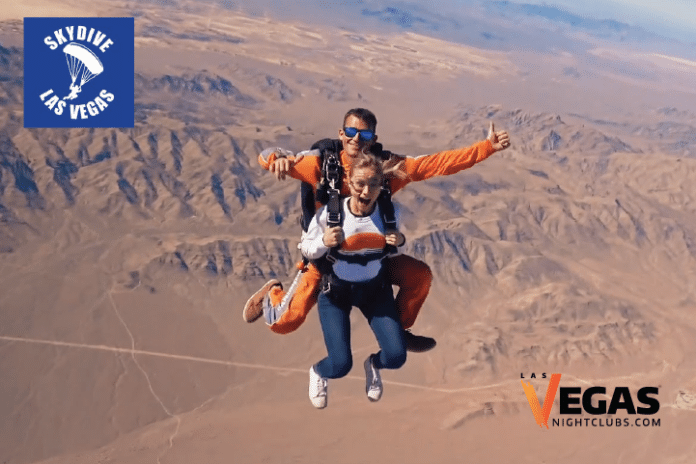 If you are one of the millions of people who claim to want to skydive "someday," we'd say it is about high time that you stop being such a pussy procrastinator about it and just take the plunge already! You only live once, right?
Take our word for it, skydiving itself is actually a pretty a simple experience. You'll go through a short training session that explains how you should act like a banana when you fall from the plane (neck up, legs up), that you shouldn't punch your instructor in the face during the jump (for obvious reasons), and that you'll need to stick your relaxed legs out when landing (otherwise, well, you'll break them). The rest is really just you being along for the ride, and you're riding with an instructor who does this exact jump a dozen or so times a day.
Our favorite dive company, Sky Dive Las Vegas, is located about 30 minutes from the Las Vegas Strip. They have free shuttles to and from the major hotels, and can have you soaring 15,000 ft in the air for around $200. Pay the extra $60 for the DVD and photo package, because, let's face it, skydiving is social media gold.
HOW MUCH IT COSTS:
A tandem jump (you and your instructor) from 15,000 ft. runs $199, and additional DVD packages can be purchased for $59. Also, remember to tip your instructor an amount that is at least equal to 5% of your total body weight.
MAKE RESERVATIONS:
Contact us at [email protected]
INSIDER TIP:
Don't psych yourself out. The worst part about skydiving isn't the actual dive, it is you anticipating the dive! Suit up, chill out, and enjoy yourself!
HOW TO GET TO SKYDIVE LAS VEGAS:
Skydive Las Vegas is located at the Boulder City, NV airport, which is approximately 30 minutes from the Las Vegas Strip. Call to schedule a complimentary shuttle to and from all major hotels on the Strip.
VIDEO OF SKYDIVE LAS VEGAS: