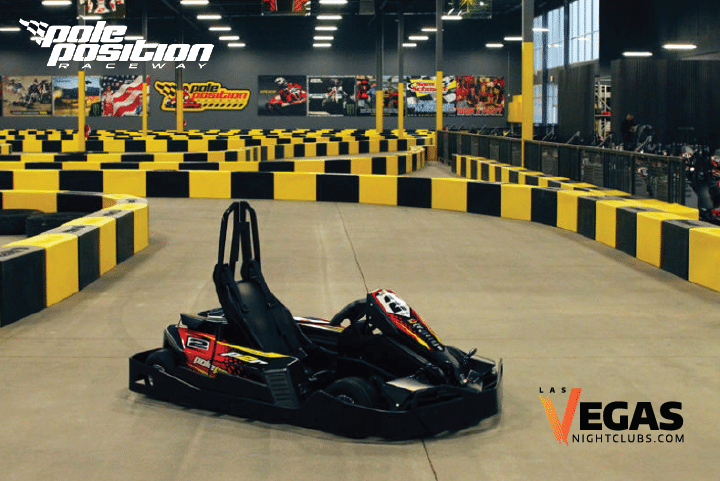 At speeds reaching 45 mph, you'll channel your inner Mario Kart skills as you hit the apex and speed past your friends at Pole Position Raceway. Sure, they tell you its "all about your best lap" when it comes to indoor go kart racing, but that doesn't make the look of disgust on those eating your dust any less satisfying. A single race costs $25, while  day passes are available for $150. If you're the competitive type, we strongly recommend considering just grabbing the day pass and making this a solid several hours of indoor adventure.
When you arrive to Pole Position Raceway, you'll sign in on an iPad, purchase your package, and wait for your name to come up on the screen. Next they'll force you to watch a brief instructional video about all the things that you shouldn't spend the rest of the day trying to get away with: not hitting the wall, running your friends off the track, playing 45 mph bumpercars, or streaking across the track as your wife tries to concentrate on her race. What prudes.
Afterwards, your car comes up, and the race is on.
HOW MUCH IT COSTS:
Non-member single races are $25, full day passes are $150. Annual memberships run $55, a free race on your first day, one on your birth month, $5 in arcade credits, and discount your races to $20. Oh, and you get a free t-shirt.
HOW TO GET THERE:
Pole Position Raceway is located near the Palms Resort at 4175 South Arville.
FOR MORE INFORMATION:
Contact us at [email protected]