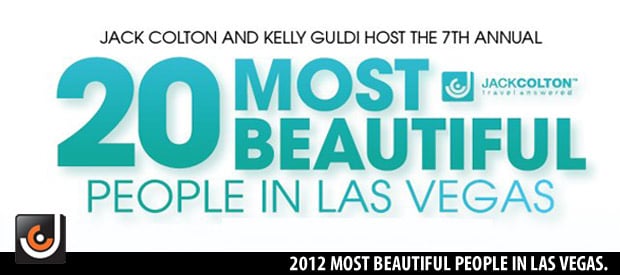 On Monday, June 18th, the Most Beautiful People of Las Vegas nightlife joined together for our seventh annual celebration at Bare Pool. Each of the honorees were given a custom trophy to certify their beauty, as well as a gift bag featuring products from Pop Chips, Vitamin Water, August & Mae, Deuce Watches, Wax Las Vegas, and The Lace Project.
The Beautiful People enjoyed a day of sun with pitchers of margaritas, playing beer pong, discussing beauty and plotting their  upcoming summer plans.
2012's MOST BEAUTIFUL PEOPLE IN LAS VEGAS:
Adam Cole, Amber Nichole Miller, Chris Spang, Claudia Cardenas, David Evans, Jade Kelsall, Jai Shaun White, Joey Avino, Josh Strickland, Katrina Phan, Laura Croft, Lauren Salgado, Michelle Engstrom, Mirza Maksuda, Natalia Badzjo, Richie Summers, Robin Hamer, Ryan Labbe, Sancho Van Ryan and Thomas Gorman.
Read their interviews and see more photos of 2012's Most Beautiful People.
PHOTOS FROM THE EVENT:
[print_gllr id=1723]