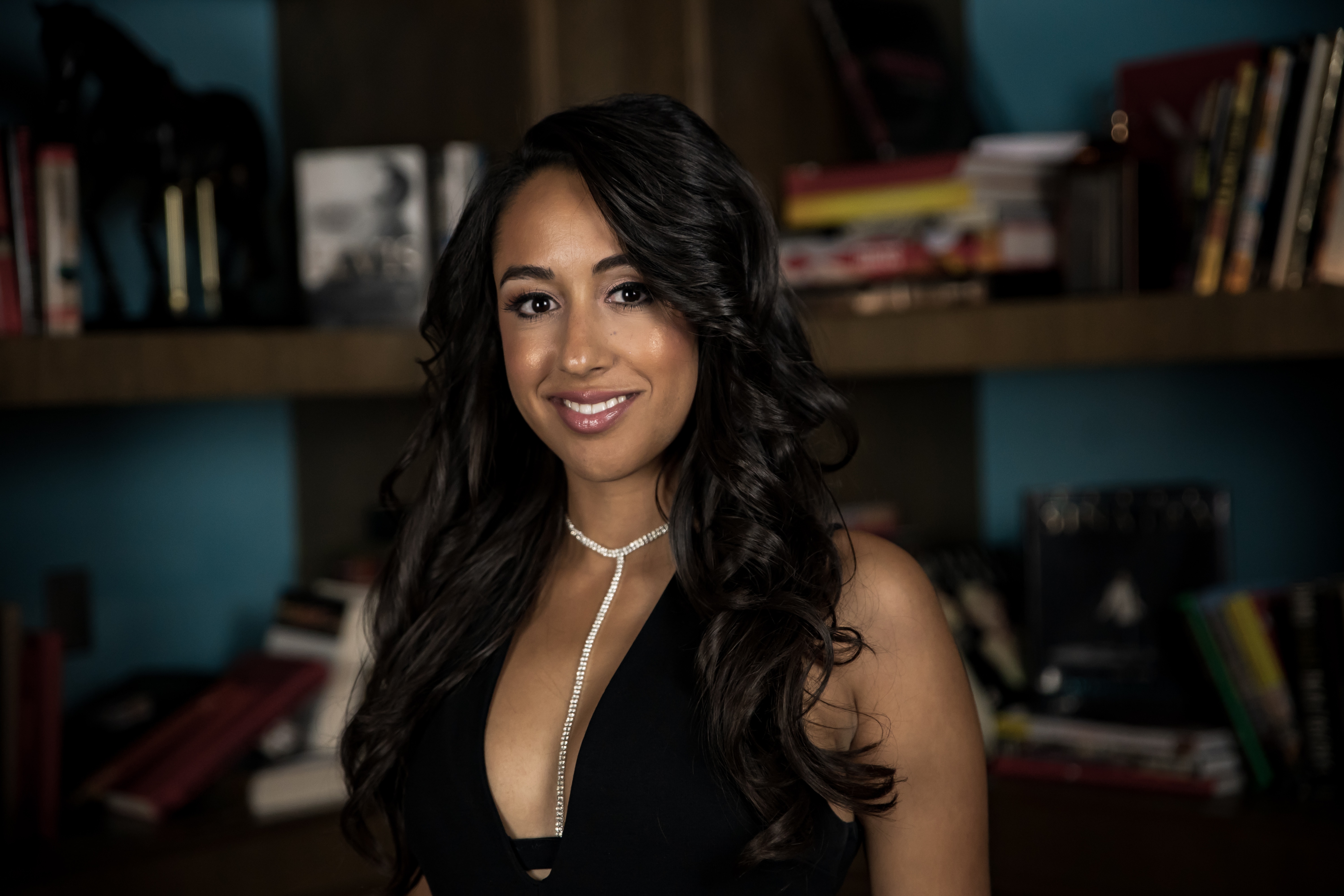 Venue of Employment: Drais BeachClub/NightClub 
Job Title: VIP Host 
Instagram Handle: @only1Niobe 
If not originally from Las Vegas, where did you move here from?
Connecticut 
How did you start working in the nightlife or hospitality industry? Give a brief work history / background.
I managed celebrity artists for many years. Anytime we had events in Las Vegas I would make sure they were set up with VIP services at nightclubs. I soon developed relationships with other hosts and when I moved to Vegas they recommended me to become a host myself. I interviewed at Drais, got hired, and felt right at home.  
Now that you are working in the industry, what is different about your lifestyle?
The biggest change in my lifestyle has been my sleeping schedule. I must mentally prepare myself for weekends without sleep. 
What does a typical day at work look like for you and what is your "normal" schedule?
I follow up with my clients every morning. I visit my hotel concierge 1-2 times a week. Then work Drais Beachclub, followed by a dinner out on the strip. Get ready for the night and work Drais NightClub or visit another nightclub to build relationships with other hosts. On the weekends you can also find me at Drais Afterhours or the Strip Club. 
How long does it take you to get ready for work?
I try to give myself at least 30 min. 
How many nights a week do you go out (to a club)?
Every night that I'm not working at Drais operationally, which is 3 nights a week. 
Who is your favorite DJ/performer in the Las Vegas market right now?
Migos 
What is your drink (alcoholic) of choice?
Ciroc Peach 
What is your secret cure to a hangover?
Food & sleep 
What was the longest timeframe you have stayed awake? When and why?
About 6 Days straight. We were transitioning from EDC weekend into Memorial Day weekend. I was so busy with clients and chasing once in a lifetime opportunities. No time for sleep! 
What do you enjoy most about working in the nightlife or hospitality industry in Las Vegas?
I enjoy the opportunity to meet and build relationships with so many amazing & influential people. Also the satisfaction of showing my clients a great time is priceless. Believe it or not, Las Vegas experiences can be life changing. 
What is your least favorite part about working in the nightlife or hospitality industry in Las Vegas?
Biggest pet peeve is when clients harass me for a reservation or deal and don't show up. 
If you were not working in nightlife or hospitality, what would you be doing?
I would and most likely will become an entertainment lawyer. 
Do you have a mentor in the industry? If so, who? If not, who would you like to be mentored by?
The senior Hosts and management team at Drais have become my mentors. Each one of them offers a unique and passionate outlook on this lifestyle. They have provided me with knowledge & tools to succeed. Forever grateful. 
Craziest or most memorable experience working in the nightlife or hospitality industry in Las Vegas?
Every night is crazy but my most memorable experience working in this industry was getting on a party bus with my teammates and having the best night of my life at EDC