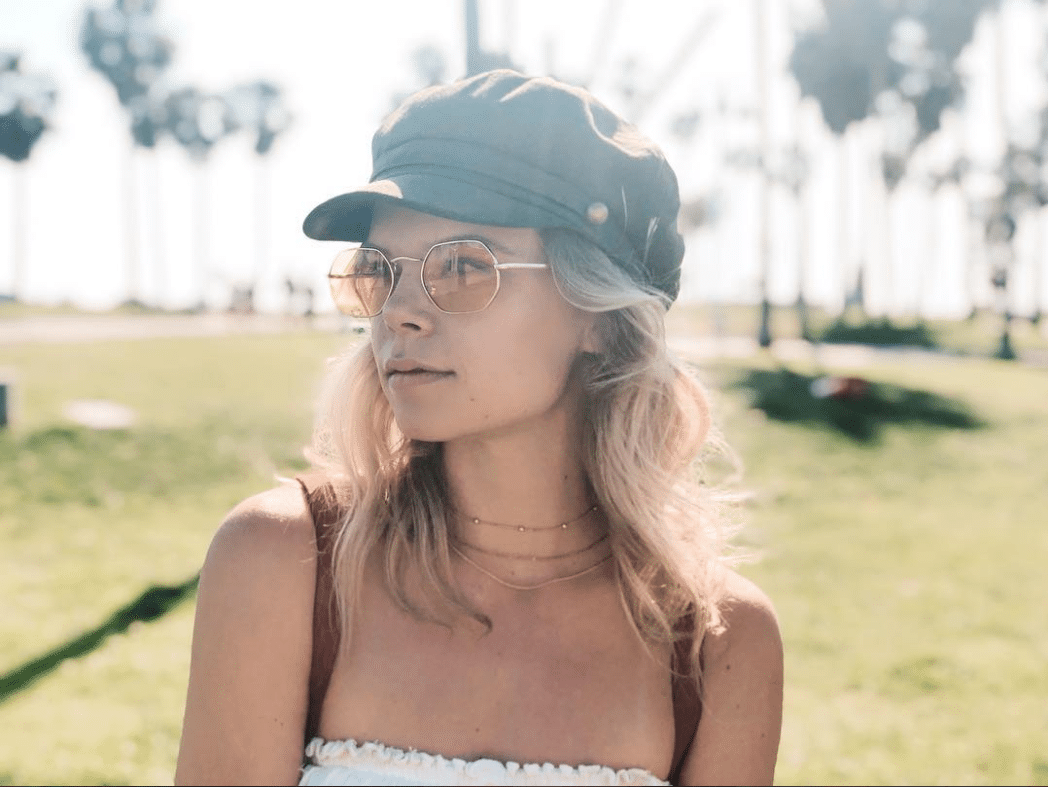 Venue of Employment: Drais Nightclub
Job Title: Cocktail
Instagram Handle: @Brittanrae.dunn
If not originally from Las Vegas, where did you move here from?
Folsom, CA
How did you start working in the nightlife or hospitality industry? Give a brief work history / background.
I was working retail at American Apparel as an assistant manager, when the Drais costume director regularly came in for costumes. I was always the one to help her and one day she said you should come work for us, you're great with your customers! So i interviewed and here I am 4 years later feeling lucky to work in the industry we do. 
Now that you are working in the industry, what is different about your lifestyle?
I feel like the two things that really changed are that I am up all night, every night and I really only drink tequila
What does a typical day at work look like for you and what is your "normal" schedule?
Normal schedule is 9:30pm to 4:00am…I usually sleep until 1:00 (or later) and have abnormal day before work. 
How long does it take you to get ready for work?
Depends on how busy we are going to be ahaha anywhere from 20 minutes to an hour I would have to say. 
How many nights a week do you go out (to a club)?
It comes in waves… I'll go weeks without being out and then weeks where I am out Monday, Tuesday, and Wednesday. I guess it just depends on the party and whose birthday we are celebrating.
Who is your favorite DJ/performer in the Las Vegas market right now? 
Oooh, that's a tough one…I always love Eric Morillo's sets.  
What is your drink (alcoholic) of choice?
TEQUILA, reposado por favor.
What is your secret cure to a hangover?
Only drinking shots…Less likely to get a hangover than mixing with all the sweet stuff.
What was the longest timeframe you have stayed awake? When and why?
48 hours…Went from work straight to a party boat with some coworkers, then went to a bar to watch the knights game, then went to XS because ai friend was in town…Ended up at Drais After Hours and when I finally laid down to get some sleep we got invited on another boat and had to get up and get moving.
What do you enjoy most about working in the nightlife or hospitality industry in Las Vegas?
The amount of hours I work for the amount of money, that I can take time off to travel & the friends I have made through this wild industry. 
What is your least favorite part about working in the nightlife or hospitality industry in Las Vegas?
The guests who feel so entitled they are rude. 
If you were not working in nightlife or hospitality, what would you be doing?
Probably working a desk job, as a programmer… boring. 
Do you have a mentor in the industry? If so, who? If not, who would you like to be mentored by?
I mean ABH (Ayla Brown Hernandez) was my trainer 4 years ago and I like to think she taught me well, one of my better friends to this day, she is dedicated to her man, her fitness journey, her friends and her dogs.  Das my mentor, das my mentor.
Craziest or most memorable experience working in the nightlife or hospitality industry in Las Vegas?
All of it, I have to constantly remind myself this isn't the real world and that this job has a shelf life, to just enjoy it and take advantage of how lucky we are because we are all really so incredibly lucky to do what we do.